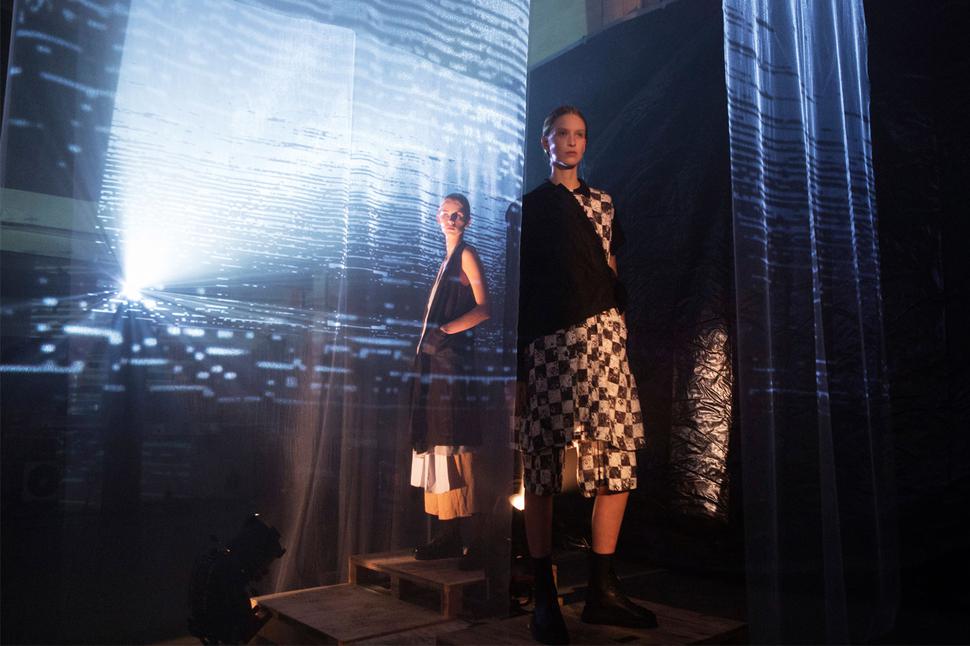 iD Dunedin Bound For The Runway At NZ Fashion Weekend 2018
This weekend marks iD Dunedin's debut on the national fashion stage
Friday Aug. 31, 2018
"I just can't put my finger on one highlight. I'm so excited about the whole lot that's going to be presented," says Margo Barton.
The iD Dunedin chair and professor of Fashion at Otago Polytechnic is talking — somewhat ecstatically — about the debut of iD Dunedin at this year's Fashion Weekend. The showcase marks the first time the strong pool of southern talent will take a national fashion stage together.
"NZFW is definitely the right place for it," says Margo. "It will be a diverse show featuring a gamut of designers, from stalwarts of Dunedin fashion to international designers at the start of their careers."
READ: Meet The Next Generation of International Fashion Talent
On show this weekend (Saturday 4pm, The Studio) will be past collections from iD Dunedin Fashion Week's Emerging Designer Awards including Wilbur Hsu, Ariane Ilagan and April Gourdie, presented alongside collections from top Dunedin designers, including Nom*d, Twenty-Seven Names, Maaike, Darlene Gore, Tanya Carlson and Mild-Red.
Among the 24 collections will be new collections from established designers who began their fashion journey the very same way as the student designers from iD Dunedin. For example Anjali Stewart of Twenty-Seven Names, who presented at the Emerging iD show in 2005, will showcase new pieces from her much-loved label.
"That shows what being involved in something like this can do," says Margo. "The successful ones carry on and get out there to be involved in the industry. Whether it's with your own label or working for somebody else. The show will wrap up that whole picture."
READ: The Viva Team's Top Picks For NZ Fashion Week 2018
The show is also intended to raise the profile of iD Dunedin Fashion Week ahead of its 20th birthday next year. "It will be really great for the attendees to come and see what we've got on offer down [in Dunedin] and see the big show next year. We've been working on it even before the one this year!"
Dunedin's distinct creative scene has always been a leading force in New Zealand fashion, says Margo. "Dunedin is a such a creative city in all areas. Fashion is a way so many people express that.
Whether it's designing and making fashion or wearing it as a creative dresser. Our talent here are all individual and are so diverse. That's what's really exciting about it."
• iD presented by Otago Polytechnic & Dunedin NZ, Saturday September 1, 4pm, The Studio
Share this:
More Fashion / NZ Fashion Week 2018