Watch: The Winners Of The iD International Emerging Designer Awards
The votes are in and the winners of this year's prestigious awards are a suitably creative bunch from around the globe
Friday Aug. 7, 2020
The votes are in and tonight we're pleased to announce the three top prize recipients for this year's iD Dunedin International Emerging Designer Awards. 
Finalists from 14 countries filmed themselves and their collections on their phones in their bedrooms over lockdown and submitted their work via video presentations to an esteemed panel of judges from around the world including British milliner Stephen Jones, the New Zealand Fashion Museum's Doris de Pont, Australian journalist Patty Huntington and New Zealand fashion designers Tanya Carlson and Wynn Crawshaw.
We take a closer look at the winners and hear the inspiration behind their winning entries. 
Winner iD International Emerging Designer Awards 2020:
Stina Randestad, The Swedish School of Textiles, Boras, Sweden. Collection 'Hybrids'
Stina Randestad's collection 'Hybrids' swapped the design order to put fabric first. Her design process began with the question of what happens when different materials are put together? Through trial and error, she discovered two fabric manipulation techniques that she continued working with; sewing stretchy and thick materials and cutting and layering materials.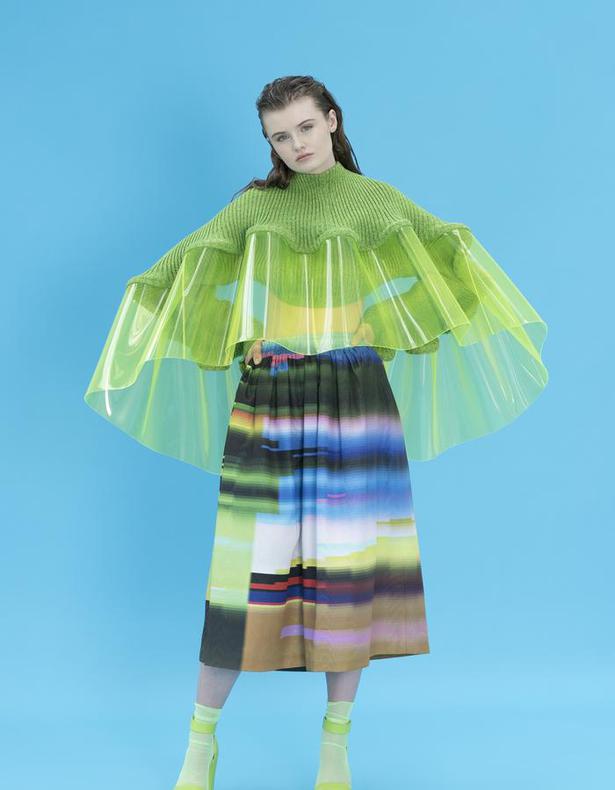 These new materials generated movement and expression when they were draped upon many bodies and from this exercise Stina was able to decide how the fabrics would work best in garments, switching the usual process.
Watch: iD Dunedin International Emerging Designer Awards Trailer
Judges' comments about Stina's collection included: 'Just sublime, outstanding'…'Very exciting approach'…'Excellent use of colour'… 'Amazing use of fabrics and the manipulation into garments, unexpected combinations created unexpected results.'… 'Wow! Amazing. Incredible movement, stunning textures, playful, modern, original.'
Second Place:
Shrinvanti Roymoulik, RMIT University, Melbourne, Australia. Collection 'Flowing Rhythm'.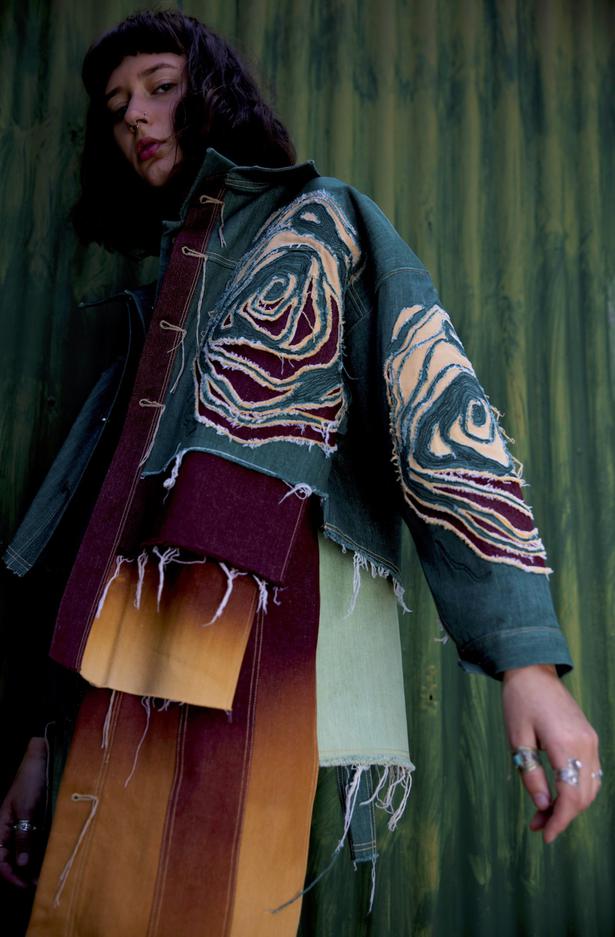 Srinvanti's 'Flowing Rhythm' collection stems from research around art therapy which explored the principles of rhythm and repetition. She then considered how rhythm and repetition manifest in textile and garment making. Textile art is formed through a process that generates responses in a body, with repetition eventually creating flow in design, which in turn becomes a reflective state of existence.
READ: How Designers Are Adapting To The First Ever Digital Couture Fashion Week
Judges' comments about Shrinvanti's collection included: 'Love, love, love, so beautiful, mystical, ethereal, historical'… 'makes me want to know more, to touch and wear them and inspect how they are made'….'Impressive sustainable sourcing of waste denim. Love the colours. Wearable yet fashion-forward.'…. 'Extraordinary handwork, and interesting silhouettes.'
Third Place:
Marlena Czak, Strzeminski Academy of Fine Arts, Lodz Poland. 'Why me, why me'
Marlena's intention was to use design to contrast sacred and profane. Therefore 'Why me, why me' contains unique fabrics, as well as ready-to-wear patterns. Needle felting with fabric cuttings is designer's own invention. This technique allowed her to make unique, double-faced fabrics.
The left side is full of small after-production cuttings which she puts on the fabric and then pricks with a needle. The right side has fluffy fibres-embroidery. The technique gives a mix of different fibres and colours creating new visual effects. All this creates a vibrant effect which seems to be a never ending spiritual experience. It took about 3000 hours to prepare fabrics for the collection.
Judges' comments about Marlena's collection included: 'Love the shapes Intriguing, unexpected'… 'Great silhouettes and imaginative presentation'….'Loved the creation of the fabric and the use of both sides. Outstanding collection'.
Share this: