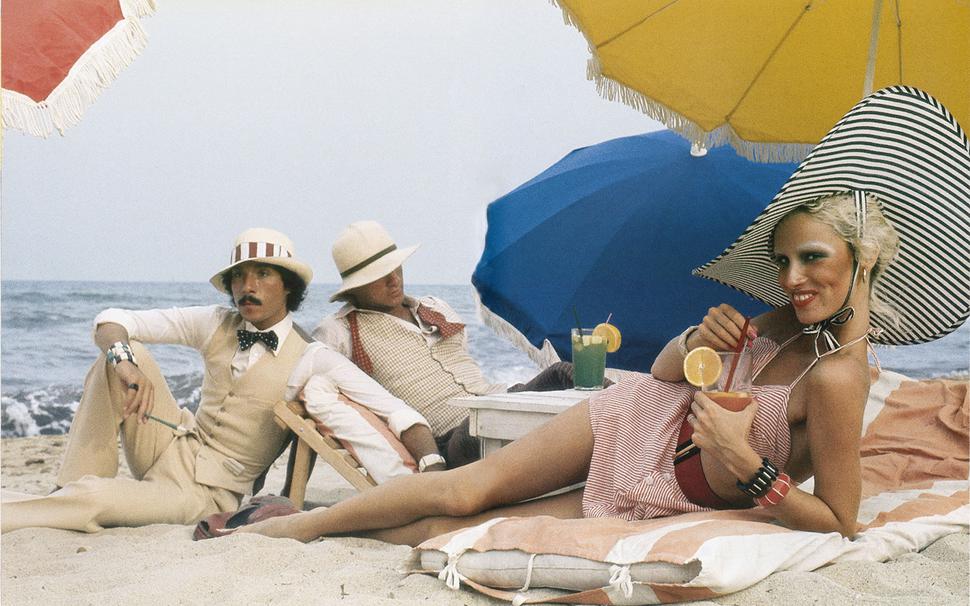 How Illustrator Antonio Lopez Turned the Fashion Industry On its Head
He made everyone beautiful, with one stroke of the pen: Emily Cronin explores illustrator Antonio Lopez's legacy
Wednesday April 11, 2018
Antonio Lopez knew how to make an entrance. In the early 1960s, before he became simply "Antonio", chronicler-darling of the Paris and New York fashion scenes, he was an upstart with dreams. "I had an old Rolls-Royce," the late photographer Bill Cunningham recounts in the opening minutes of Antonio Lopez 1970: Sex, Fashion & Disco, a new documentary about the fashion illustrator's life. "The kids [Antonio and his friends] saw it and they wanted me to drive them to a party, so Antonio could impress everyone." So Cunningham bought a chauffeur's cap and whisked his charges downtown to New York's Chelsea.
READ: Bill Cunningham's Muse Tziporah Salamon
Cunningham would go on to become the consummate street-style photographer, shooting for the New York Times for nearly 40 years until his death in 2016; Lopez would burn faster, but brighter.
"He was able to see inside a person and identify with very personal things that maybe one didn't necessarily understand about oneself," says James Crump, the documentary's director. "That was his true talent: this kind of paranormal way to see into a person and see things of beauty that aren't so obvious to everyone, and embrace them."
A dashing figure in suit and fedora, Lopez attracted men and women alike (he was bisexual) with his dark eyes and apparently epic dance moves. He was born in Puerto Rico and moved to New York with his family when he was 7; his father, a mannequin-maker who claimed psychic abilities, provided Lopez's first introduction to the fashion world.
Lopez met Juan Ramos, a fellow Nuyorican (Puerto Rican New Yorker) illustrator who was in many ways his mirror, and who would go on to be his lifelong creative partner, at the Fashion Institute of Technology (FIT). They dropped out to get to work — first for Women's Wear Daily, then for Vogue, then for everyone.
Lopez's work infused the genre with sex. His drawings were fantastical. Whereas most fashion illustrations before Lopez's time tended to be stiff couture renderings, his drawings were kinetic, fantastical things, with psychedelic backgrounds, swoops of hair and swinging hips, all brought to technicolour life by Ramos' colouring.
GALLERY: Dior Fashion Illustrations
"Antonio could take the simplest line and make it seem very sensual," Pat Cleveland, a model known for dancing her way down the runway in the late 60s and 70s, told me. "He made everyone beautiful, with one stroke of the pen. He would get you, and you would think, 'How did he do that?'"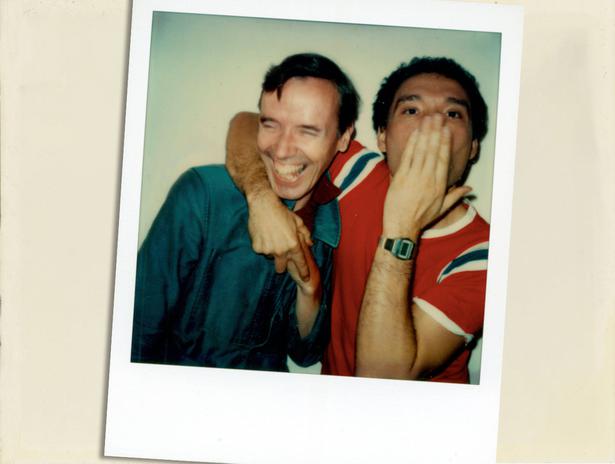 Cunningham gave Lopez and Ramos his apartment in Carnegie Hall and it became a focus of fashion creativity in New York City. Its six rooms came to life after dark, when Lopez's friends and models (often one and the same) dropped by for portrait sessions that would segue into late dinners at the Automat restaurant and later nights dancing at Max's Kansas City.
READ: Apartment Living in Williamsburg
One corner booth at the downtown club was always reserved for Antonio's crew, with another for Andy Warhol on the opposite side.
In footage of Lopez at work, he is intensity personified: T-shirt sleeves rolled up over his shoulders, a hunched stance, a glower. "He would sit there and breathe heavy and deep, and make you think almost like you were having a love affair," Cleveland recalled. At play, it was a different story. Lopez had a broad smile and could be coquettish.
Cleveland ranked high among "Antonio's Girls", a group that also included models Donna Jordan and Jane Forth, who Lopez discovered as teenagers hanging out at Central Park's Bethesda Fountain.
There was nothing obvious about their beauty — Forth shaved her eyebrows and Jordan bleached hers, creating an eternally surprised, unnerving look that stood in contrast to the all-American beauty norms of the day.
"That kind of imperfection wasn't at all a standardised notion of what beauty was — he was opening that up," Crump says.
"People today talk about inclusivity and diversity and so forth, but it was really Antonio who was advocating such things as early as the 1960s."
READ: A Tribute to Hubert de Givenchy
The pursuit of a more inclusive vision of beauty pushed Lopez, Ramos and their crew to decamp to Paris in 1969. "There was a real sense of racism at the major fashion magazines in New York," Crump says. Paris, by comparison, seemed a beacon of progressiveness.
"They needed to break free and challenge the kinds of rigid thinking they were encountering, and Paris offered them that reprieve."
Quickly they drew the city's creative talents into their orbit. Karl Lagerfeld, then 37 and designing for Gaby Aghion at Chloe, was smitten, loaning Lopez and Ramos an apartment on the Boulevard Saint-Germain, commissioning their work for his collections at Chloe and hosting the gang in St Tropez for several summers, where Donna Jordan's gap-toothed smile and the strands of diamonds she and Cleveland wore while swimming made the sleepy destination suddenly outre.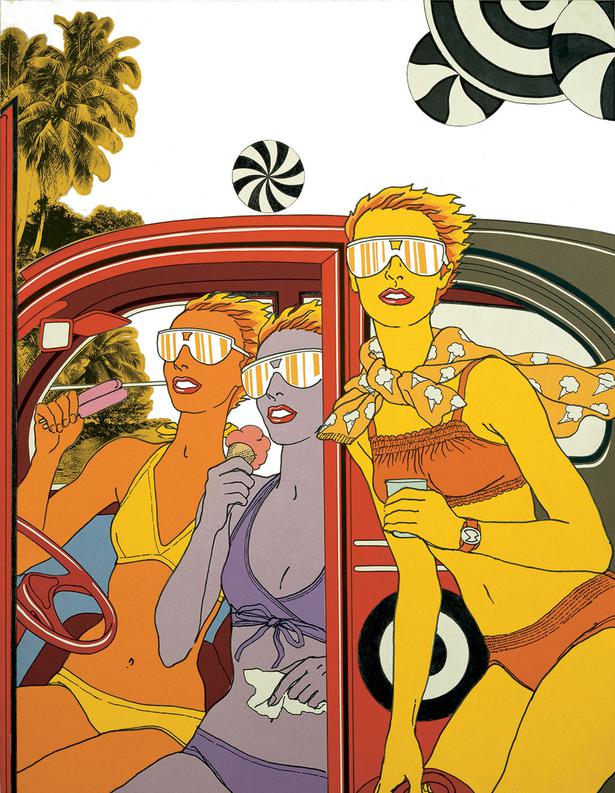 Lopez discovered Jerry Hall and partied in Paris with a young Karl Lagerfeld. At the same time they worked with designers Kenzo? Takada and Sonia Rykiel, then both creating colourful knitwear.
"They were very energy-giving," Vogue contributing editor-at-large Grace Coddington says in the film. "It was that American-in-Paris feeling."
The all-night parties carried on as a ritual around which their work was shaped, with Le Sept, the notorious gay disco, as their unofficial headquarters. It was at the club that Lopez met a Texan teenager, Jerry Hall.
THROWBACK: Annabel's, London's Poshest Nightclub
She moved in, and "Antonio created Jerry Hall as we knew her," Cunningham says. Lopez and Hall were engaged when Norman Parkinson and Coddington took them to Jamaica for a honeymoon-style shoot for British Vogue in 1975.
"They were an amazing couple together," Coddington says. "We even took them to a church and kind of married them."
After the relationship ended, Hall took up with Bryan Ferry.
Amid the candid, emotional interviews with Jessica Lange, Pat Cleveland, Joan Juliet Buck, Cunningham and others in Antonio Lopez 1970, Lagerfeld and Hall are missing. Crump sought interviews with them both and says Hall was eager to talk, but before filming commenced, she married Rupert Murdoch and stopped responding to emails.
Lagerfeld never answered. "We made great efforts to include him," Crump says. "Maybe it's painful for certain people to look backwards, and it's easier just to say no. I can't explain… But I also think in the end it works because they're both seen in the most beautiful way."
Ultimately Lopez and Ramos returned to New York, where, in 1982, Lopez learnt he had Aids. When he was ill and desperate for money to fund experimental treatments, he asked Lagerfeld whether he and Ramos could produce illustrations for any upcoming campaign. Lagerfeld's response was to ask what would happen if Lopez got sick and was unable to complete the work.
Lopez took the same question to Oscar de la Renta, acknowledging that he might not have the strength to finish the commission. "And they [at Oscar] said, 'Do whatever you can'," Cunningham says, then breaks down. Lopez died in Los Angeles in 1987, aged 44, of Aids-related illnesses; Ramos succumbed eight years later.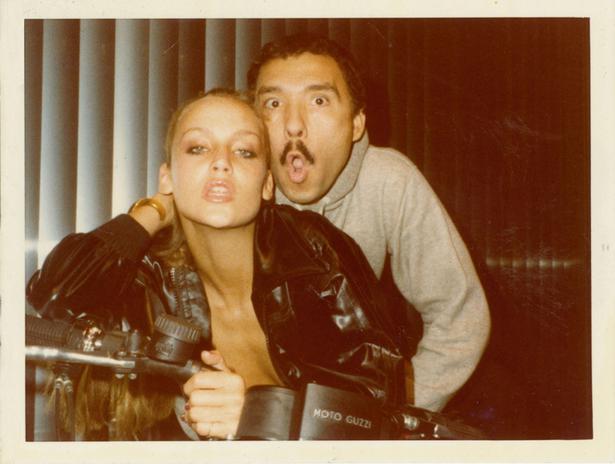 If not for his premature death, Crump thinks Lopez would have bridged the gap between fashion illustration and visual arts in a more Warholian way.
"I think he would have continued in fashion, but would have had a much more profound and visible influence as a, quote-unquote, artist."
Today, his work is viewed as art, not just illustration. He has been the subject of exhibitions at New York's FIT, Paris's Musee de la Mode and London's Royal College of Art; his illustrations and Instamatic photographs sell for thousands of pounds when they come on to the market.
READ Prince A to Z: F Is For Fashion
Crump says some important institutions have acquired Lopez and Ramos's work. He hopes the documentary will help both men become "much more visible in this conversation about that period and their contributions".
Hindsight can cast a sinister light on decadence. Against a backdrop of Time's Up and #MeToo, it doesn't take a terrific leap of reasoning to wonder whether — had he been working today — Lopez's manner of relating to his models might be viewed as problematic.
"If you asked the people he worked with, they would absolutely refute that," says Crump. "It was a much more liberated period. If you look at the early 70s, anything seemed to be attainable, and there was a sense that, for the first time, there was a future for us."
The film is dedicated to Cunningham — the interview he recorded with Crump was the last he gave before he died. "It was a magical experience, and very moving — we had to shut the cameras off a couple of times because it got very emotional," says Crump. "I think Bill knew his time was short and he really wanted to share this story about the two guys he loved so much.
READ: The over 80-year-old style stars
"Something we talked about with Bill was the contrast between the 1970s and today, and how fashion has changed into such a bottom-line business. Antonio and his crew had so much fun, doing it not for the money but out of sheer pleasure, creativity and obsession… It was about doing something beautiful, intelligent and original."
— The Telegraph
• Antonio Lopez 1970: Sex, Fashion & Disco is showing as part of the Resene Architecture & Design Film Festival, from May 9-14 at Rialto Cinemas.
Share this: