Celebrating the Individual Style of 7 Talented Women
We explore how stylish women relate to fashion, and express themselves through what they wear each day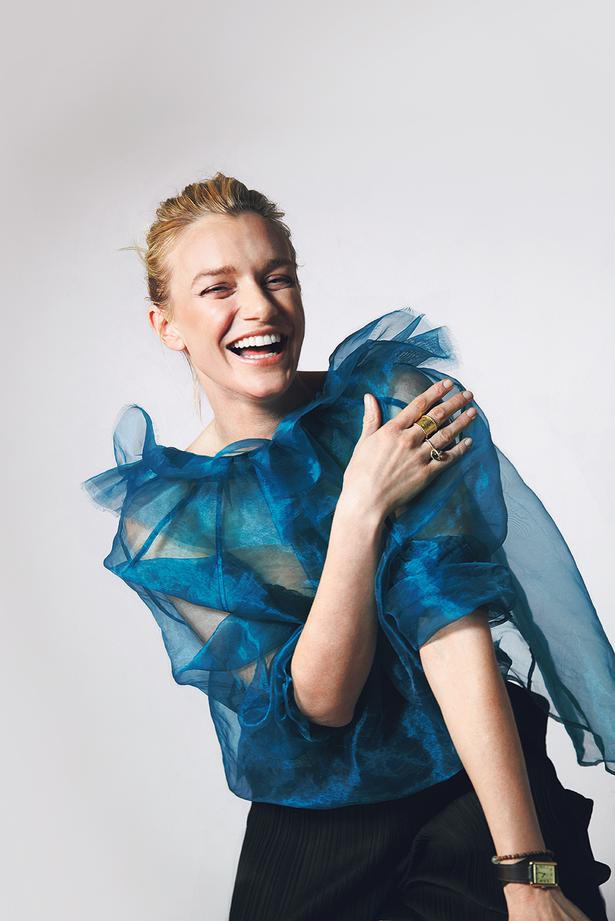 Wednesday Aug. 23, 2017
JAIMIE WEBSTER HAINES
As a DJ, creative consultant and designer, Jaimie Webster Haines doesn't put her personal style in a box, and favours high-quality pieces that play into her mood as opposed to specific eras, colours or prints.
"Of course, I like to know what designers are up to each season but, in the same way, I like to see what is new in painting or sculpture or what an artist is working on, or what new music a producer or musician has created," she explains.
Jaimie also has a special interest in fashion supply chains and knowing where her clothes comes from. To her "this is true attitude and style, to think for yourself and think bigger". Following suit, Jaimie's eponymous fashion label is set to relaunch with, no doubt, garments as luxurious as they are thoughtful.
• Jaimie wears a Jaimie Boutique organza blouse POA. Adam Selman x Le Specs sunglasses $130. Charlotte Penman ring (worn on middle finger) $285.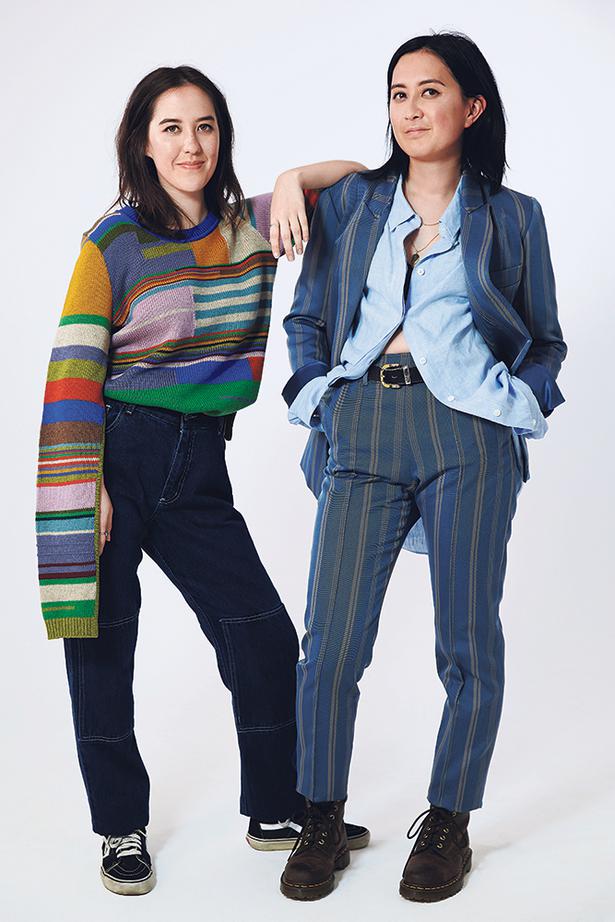 ELLYN AND SARAH HUI
Optimists by nature, sisters Ellyn and Sarah Hui work hard but seem to have a lot of fun while doing so.
Together they founded multi-disciplinary design studio Meide last year and work on website builds for local designers such as Wynn Hamlyn, and complete branding projects — their most recent success is trippy work on Instagrammable new restaurant Happy Boy Eatery, with more projection and installation work also underway.
"The vibe at the moment is do you — be strong, inspire, care about who you are and how you're participating in what you want the world to be," Sarah says. "It's an empowering feeling, and the clothes and style at the moment are really part of that. I also love that my friends are amazing designers of this era and I get to wear their beautiful clothes."
The sisters' closets are made up of a high-energy mix: pieces from local designers, vintage streetwear finds and investment pieces from international labels. "My best friends would say my favourite store is their wardrobes. I love a good trade when in need of something new," Ellyn says.
• Ellyn (left) wears a Marni sweater, $1295, from Scotties. Wynn Hamlyn jeans $275. Her own Vans sneakers. Sarah wears a Harman Grubisa blazer, $699, and trousers $419. Acne Studios shirt, $498, from Workshop. Her own necklaces, belt and boots.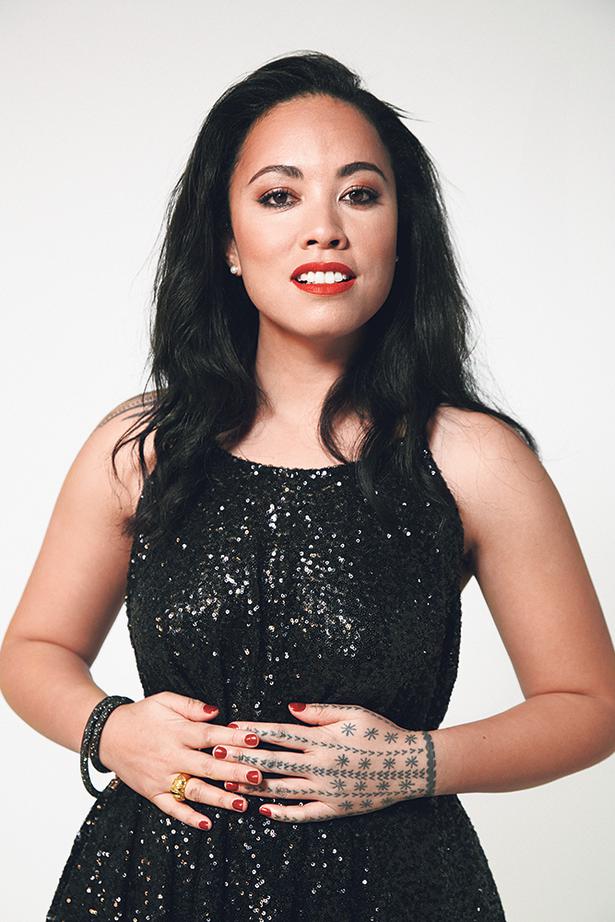 COURTNEY SINA MEREDITH
Red lipstick, sparkles and metallics make Courtney Sina Meredith feel empowered — a bronze bomber jacket she picked up during a trip to New York is a prime example. As a writer and performer, Courtney is paving the way for a new generation that have a way with words.
"I like my clothes to be independent, as in, they can take care of themselves to a certain degree, they can keep up through a nice dinner or literary reading somewhere tasteful, followed by a crazy night of karaoke and God knows what," she says.
Her tatau [traditional Samoan tattoo] are a "huge part of who I am and my personal style as well". She takes day-to-day inspiration from the women who surround her and the work of Maori and Pasifika artists.
• Courtney wears a World dress $799, with her own jewellery.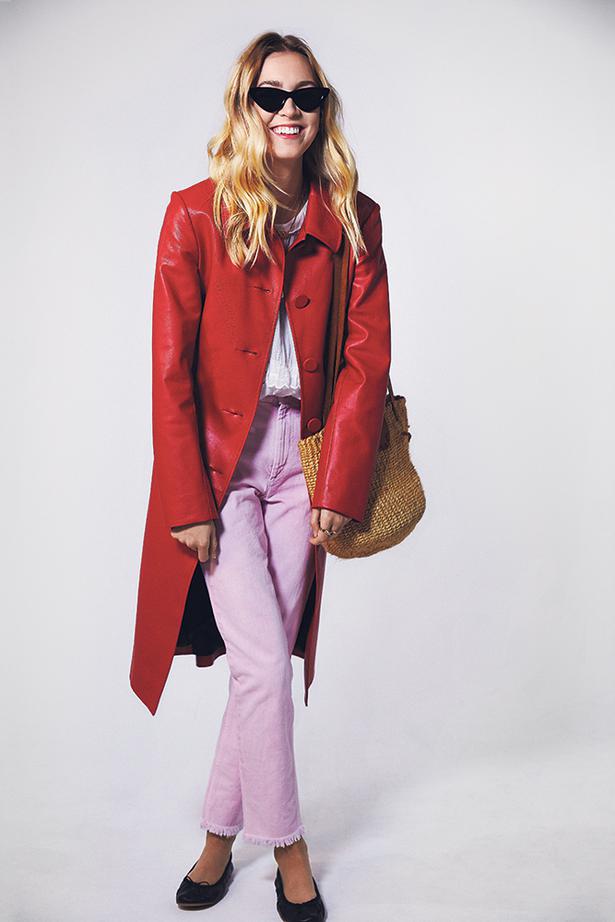 ROSE ACKLAND
Thrifting for beautifully feminine pieces seems to be in Rose Ackland's DNA and her designs for her label Beach Knickers capture the same sense of retro saccharine.
"Both of my parents have always enjoyed fashion and inspired me. I love hearing their stories of when they were teenagers, Dad wearing tight velvet suits and Mum making new outfits to wear out on a Friday night," Rose says.
"I experimented a lot when I was at school and I love looking at photos of what I wore. Some of my outfits were nuts, but I am so glad I expressed myself through fashion."
Fun is at the top of Rose's list when it comes to getting dressed, combining playful prints with practical natural fibres such as silk and cotton. Her dream outfit consists of a 1930s style (her favourite era) bias-cut dress made from silk velvet, or a dainty hand-painted floral print.
• Rose wears a Kate Sylvester coat $799. Isabel Marant Etoile dress (worn tucked in as top), $698, and jeans, $398, both from Workshop. Adam Selman x Le Specs sunglasses $130. Her own necklaces, bag and shoes.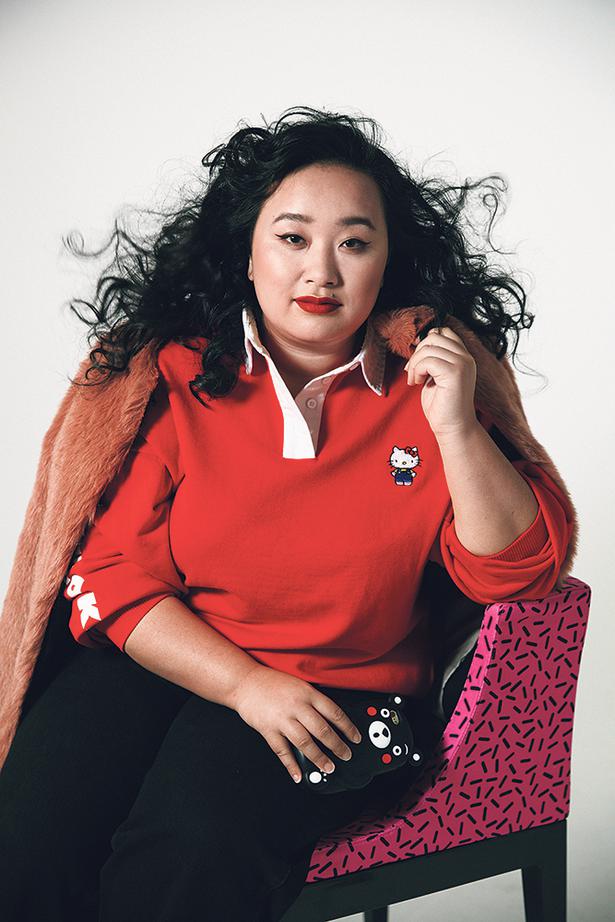 LUCY ZEE
Content creator Lucy Zee has an impressive collection of fluffy faux-fur jackets, which she likes to throw over a low-cut top, tight, high-waisted jeans and boots with a "massive fat heel so I can be at eye level with my friends" for a night out. During the day, she keeps it casual and comfy with sweatshirts and denim.
Her favourite fashion era is the 90s. "In the late 90s when I was about 12, I was wearing knock-off sportswear my aunties brought back from China, and Hey Sister! crop tops with Pulp platforms. What a look," she laughs.
Some current inspirations follow a similar suit: think Missy Elliott, The Nanny and old photographs of her parents from that time. Lucy's quick wit and ironic sense of humour make her Twitter account worth following.
In the past two years, Lucy has also made the move towards buying local brands, aiming to make additions to her wardrobe only if they will last five years.
• Day Birger et Mikkelsen faux fur coat $820. Lazy Oaf x Hello Kitty top, $189, from Good As Gold. Vintage Tommy Hilfiger jeans, $140, from Parlour. Philippe Starck for Kartell chair, $1730, from Good Form.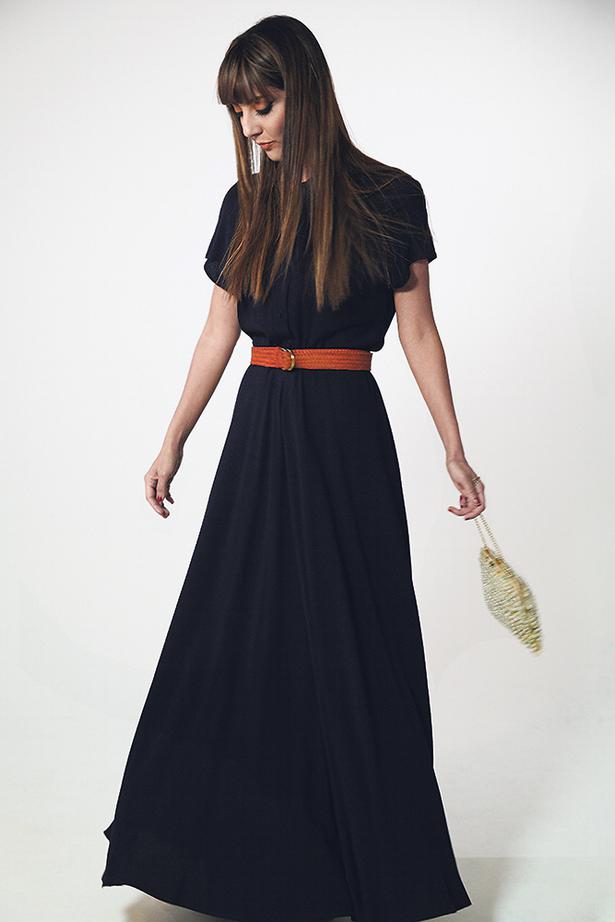 GOLRIZ GHAHRAMAN
Icons such as Gloria Steinem and Joan Didion inspire Golriz Ghahraman. A human rights lawyer and Green Party candidate, her work wardrobe mainly consists of suits. Off-duty however, Golriz goes in the opposite direction, favouring a more bohemian approach.
Her two favourite eras are the 1920s and 60s. "I have a history degree that focused on gender and sex, and both these eras fascinate me because they involved bold moves in fashion that expressed women's independence.
The bold look of the flappers in the 1920s, with their drop-waist dresses and short or dishevelled hairstyles was such a declaration of liberation for women. Likewise in the 60s: relaxed simple lines and short hemlines or the later bohemian styles, reacted really boldly against 1950s."
She also puts her love of 60s fashion down to photographs of her parents taken before Iran's Islamic Revolution, at "very cool" parties full of women clad in mini dresses.
• Golriz wears an Ingrid Starnes dress $449. R.M Williams belt $344. Her own vintage purse.
Photographer: Rebecca Zephyr Thomas. Stylist and words: Danielle Clausen. Makeup: Lochie Stonehouse for M.A.C Cosmetics. Hair: Sean Mahoney from Stephen Marr Salon using O&M. Shoot assistant: Kimberly Singh.
STOCKISTS: Day Birger et Mikkelsen, Charlotte Penman, Good As Gold, Good Form, Harman Grubisa, Ingrid Starnes, Jaimie Boutique, Kate Sylvester, Le Specs, Parlour, R.M Williams, Scotties, Workshop, World, Wynn Hamlyn
Share this: