Ingrid Starnes' New City Store
Ingrid Starnes opens a new store on Vulcan Lane in the city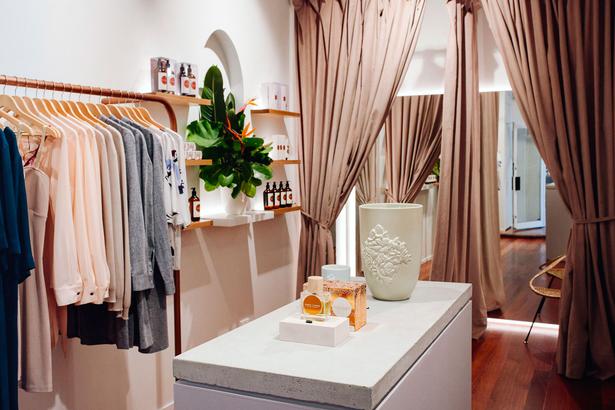 Wednesday Aug. 31, 2016
Until now, city-based fans of local designer Ingrid Starnes had to schlep all the way to the bleak Auckland outposts of Ponsonby or Newmarket. Now the label has a new store in Vulcan Lane, making the cheeky shopping, er, lunch break, that much easier for lawyers and finance workers.
Setting up in the former Cody menswear store, a stone's throw from Workshop and Gubb & Mackie, the new space will cater to the CBD's "considered, intelligent corporate market," says the label's Simon Pound.
READ: The Grooming Cabinet: Simon Pound
Starnes' spring collection — inspired by the 70s aesthetic from TV's second season of Fargo — is now instore, as is jewellery from local line 08, plus the label's own lingerie and fragrances, the latter having also piqued the interest of retailers in Hong Kong and Tokyo. The heaviest addition to the shelves is the brand's new "wonderfully over-the-top" Deluxe candles, weighing a whopping 4kg.
Meanwhile Ingrid Starnes has been picked up by Christchurch department store Ballantynes, a solid addition to the 30 stockists selling her clothes around the country. The label also continues to focus on its bridal and made-to-measure workwear service from its Ponsonby workroom. But that's miles away.
Share this: