Fashion News: Ingrid Starnes To Wind Down Retail Business
The challenges of Covid-19 has impacted a local favourite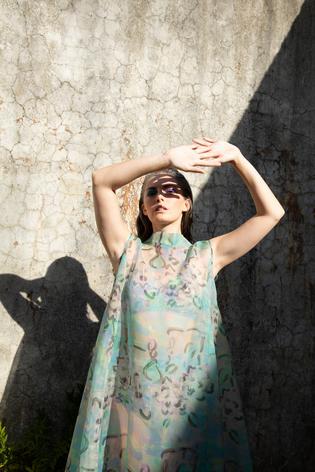 Covid-19 has been especially challenging for local fashion designers and retailers. Though making every effort to save its business and prepare for the opening of a new store in Commercial Bay, local label Ingrid Starnes has announced it will wind down its retail and wholesale operations.
Managing director Simon Pound says it's been a difficult decision to make. "Through the months of lockdown we were down more than 80 percent and wholesale orders have been disrupted and cancelled."
"This crisis caught us at full-stretch while gearing up to open a new store with associated extra stock and costs. That store has been delayed from opening by Covid-19 disruption. We attempted an equity crowdfund to cover this hole in the business - despite amazing support we were unsuccessful."
Along with the Commercial Bay store, its existing boutique in Ponsonby will be open for three months before closing (Its Vulcan Lane boutique was closed pre-lockdown). Announcing the changes afoot on its Facebook page this week, the label is now on sale with its autumn collection. "We invite everyone that would like to support the label & our local makers to pick yourself up something online or visit us in-store in Ponsonby."
Marking its tenth anniversary in business this year, the Ingrid Starnes label will continue as an online-first made-to-order and bridal brand. 
"It was a really sad and difficult decision, with 10 years of building, a magic team, and a beautiful new store in Commercial Bay ready to go. But with the change in the climate and the effects of this disruption to trade and viability there was no other responsible choice."
Designers In Lockdown: Catching Up With Simon Pound From Ingrid Starnes
The label's open and transparent relationship with its customer base has also provided a template for how designers can have an open dialogue with its community.
"Our Commercial Bay retail will be open for a limited time, from the centre opening from tomorrow (June 11)  until the end of August. Here you will be able to purchase our new, yet final, winter season. It is a real shame, the new site is beautiful world-class retail, and we'd like to thank the team at Commercial Bay for helping us in the move to this limited-time store.
"The Ponsonby store will also be open until the end of August, and there will be sales of archival pieces and fabrics."
"We'd especially like to thank our amazing team who we couldn't recommend enough for new roles, and the local suppliers and makers who helped us grow, and are now working with us to ensure we can do right by everyone in the winding up of our retail."
"We currently have enough stock that a successful sale will see our local makers paid, and we invite anyone that would like to help to get themselves something special from our new winter season, or the Autumn sale that has just started."
"We look forward to continuing in a different form, one that we will work through further once we've got through this difficult time. We would like to thank those who supported the crowdfund, all who've been in touch to share kindness and everyone who has backed this little local label across the years."
Share this: