Kiwis Win Big at the International Woolmark Awards
Harman Grubisa and Blair Archibald take out the womens and menswear prizes of the regional round at the prestigious fashion awards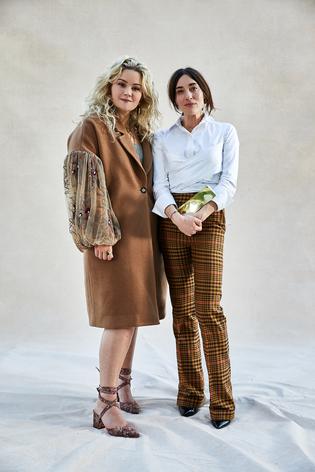 It's been a successful day for New Zealand fashion in Sydney, with Auckland-based Harman Grubisa and Melbourne-based Blair Archibald taking out the womenswear and menswear categories respectively of this year's International Woolmark Prize Australia and New Zealand regional final. 
Harman Grubisa, designed by Madeleine Harman and Jessica Grubisa, is the first fashion brand from New Zealand to win a category of the prestigious fashion prize, after being named as finalists last year. Both winners will now go on to the next phase of the competition, with the global finals to be held in Florence in early 2018.
The aim of the long-standing awards is to promote the use of Australian merino wool, with past winners including Yves Saint Laurent, Karl Lagerfeld (who both won in 1954), Christian Wijnants and Dion Lee.
"We've only been designing together for three and a half years, so to even be nominated for a Woolmark Prize is a huge honour, let alone for the second year running, and now to win it," Jessica said. "Not only will the prize money help us create a more mature, high quality infrastructure, the award puts us alongside some of the most revered designers in fashion history, which is such a dream for us both."
As winners of the womenswear and menswear categories from the Australia/New Zealand region, each label receives A$75,000 ($80,940) to compete in the global finals next year, alongside other regional winners from London, Dubai, Milan, New York, and Seoul. 
Nominated by Dame Pieter Stewart both years, the designers were ecstatic about the win which was announced at an intimate lunch at Kurraba Pt in Sydney.
After the winners were announced, they were surrounded by press, fellow contestants and judges, including editor-in-chief of Australian Harper's Bazaar Kellie Hush, general manager of David Jones womenswear Damien Burke, creative director of R.M Williams Jeremy Hershan, digital influencer Nicole Warne of Gary Pepper Girl, Men's Style fashion director Kim Payne, managing director of The Woolmark Company Stuart McCullough, and last year's International Woolmark Prize winner, fashion designer Gabriela Hearst. New York-based Gabriela, a judge of this year's regional awards, believes that Harman Grubisa has what it takes to progress to the next level.
"I like that they are very entrepreneurial. They have their own store in New Zealand, and this is a great opportunity for them," said Gabriela after the announcement was made. "They're the type of designers who, if you give them the opportunity, they are going to maximise it. I think they're really going to make the most of this opportunity and I'm excited for them.
"Both winners need to understand you're going to be on an international platform, so you have to be very prepared in every sense of the word. You have to know how to present, as it's a very intimidating judging panel," she said. "Everything has to be perfect; you have to go there with everything ready, everything thought out. It takes a lot of effort, so they need to take advantage of the opportunity."
To win the category, Madeleine and Jessica presented a six-piece collection made from merino wool, talking through their entry during the judging process.
The win follows on from last year's nod, which saw the brand nominated alongside New Zealand labels Lucilla Gray and Georgia Alice. This marked the first time in the International Woolmark Prize's history that entry was open to New Zealand designers.
"New Zealand fashion is at such an interesting time. We have been thrust into the digital era, where you can be seen and judged very quickly from not only your local peers, but the world's biggest critics," Madeleine said. "The growth curve can be very steep, and we have worked extremely hard to put our best foot forward at every opportunity."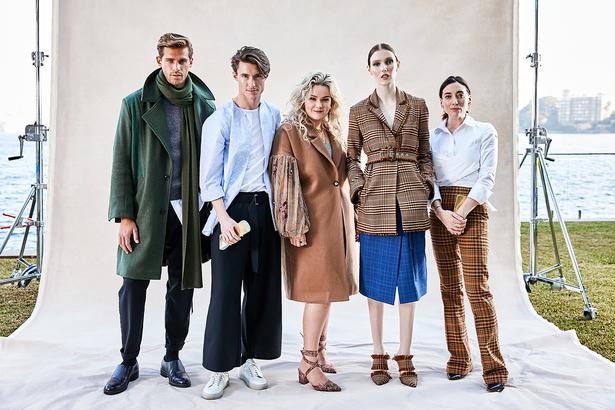 Share this: