The International Woolmark Prize's First NZ Nominees
For the first time in the International Woolmark Prize's 80-year history, three New Zealand designers are eligible for the prestigious award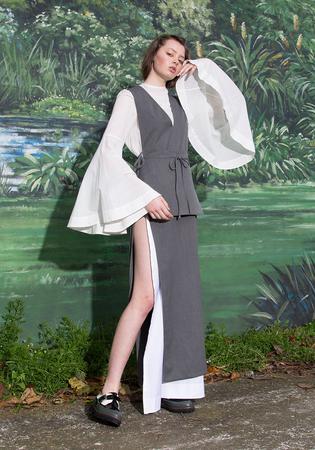 There's something extraordinarily snug about the unique texture of wool, whether it's been toiled into a cable knit pullover, spun into a super fine sweater or used in a sturdy shearling jacket, conjuring a kind of comforting nostalgia associated with a licking fire and steaming cup of tea.
It's a fibre that is synonymous with New Zealand — and even a point of dirty ridicule for the rest of the world — used as a source of insulation from young to old.
One of the most prestigious accolades in the fashion industry, the International Woolmark Prize, is aimed at celebrating this versatile texture, with this year marking the first time New Zealand designers have been eligible for the prize.
"We've got some outstanding designers, and it's great to have the opportunity to expose them to the wider industry internationally," says Dame Pieter Stewart, founder of New Zealand Fashion Week and the person in charge of nominating designers for the award.
The nominating body has selected Georgia Alice, Harman Grubisa and Lucilla Gray, who will now compete against designers from the rest of the world.
"When I spoke to the designers I wanted to put forward, they were very excited because they all knew a lot about it, and it's something that they can aspire to."
First launched in 1953 by the International Wool Secretariat, the award has a rich history, as well as some prestigious past winners, including Karl Lagerfeld and Yves Saint Laurent when they were mere fledgling designers, as well as Hubert de Givenchy and Pierre Balmain as previous judges.
"Madeleine (Harman) and I have always followed the Woolmark prize," says Jessica Grubisa, co-designer of Harman Grubisa, "And to be nominated at such an early stage of business is wonderful. The heritage of this accolade is incredible and somewhat mind blowing."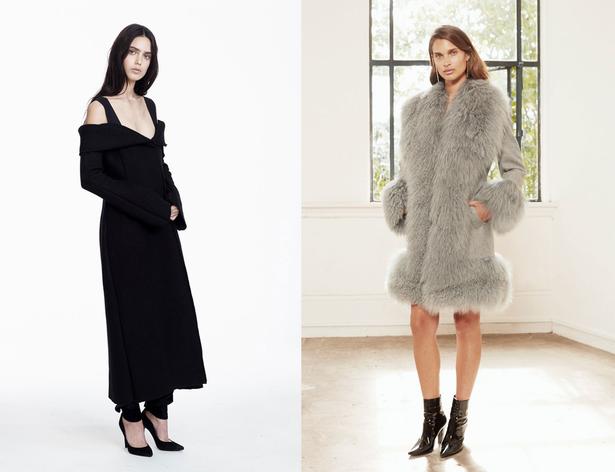 The friends founded the label in 2014 and showed on the New Zealand Fashion Week runway for the first time last year — with the hand-dyed Tibetan lamb stoles and coats from the collection some of the most talked about pieces of the event.
"Wool is divine to work with and extremely versatile," adds Jessica. "What most people don't realise is that wool is thermo-regulating — because of it's natural properties it can help balance your body temperature in summer and insulate in winter."
As such, the fibre is a staple in Harman Grubisa's collections, as it is for the other nominees."I always look out for wool content fabric for my suiting," says designer Georgia Currie, of the internationally-acclaimed label Georgia Alice. "As it is a natural fibre it breaths really well and, over time, moulds to your body beautifully."
Wellington-based Lucilla Gray, who debuted her self-titled label in 2015, says wool has played a huge part in her aesthetic so far. "In my spring/summer collection, the Yugen trouser is a wool blend which I had pleated, and the Shibui dress is a wool woven to look like denim.
"I'm also quite interested in exploring how wool can be used fluidly to create more delicate pieces."
The brands must now design six-piece capsule collections to present to a panel of industry experts at the 2016/17 IWP Australia and New Zealand regional finals in July. One finalist from each of the 12 regions will receive A$50,000 (NZ$55,500) to go towards their next collections, and the opportunity to participate in the global final. Winners from both the menswear and womenswear finals will receive a further A$100,000, to help with fabric sourcing costs and marketing their collection.
The winners are also given the opportunity for their collections to be distributed through prestigious department stores Harvey Nichols, Saks Fifth Avenue and David Jones, as well as online shops mytheresa.com and matchesfashion.com.
"The ultimate prize would propel Harman Grubisa on to the international stage with such momentum that would otherwise be unachievable this early," says Jessica, "as well as place the brand on a list alongside some of the greatest designers of our time."
And although the three are up against some challenging competition, Dame Pieter believes they've got as good a chance as any.
"I think they are all very clever, intelligent designers, and they are all bringing their own brand to the prize.
"They'll be tough talent to compete with."
Share this: