Favourite Things: James Milne aka Lawrence Arabia
Musician James Milne, aka Lawrence Arabia, appreciates the simple things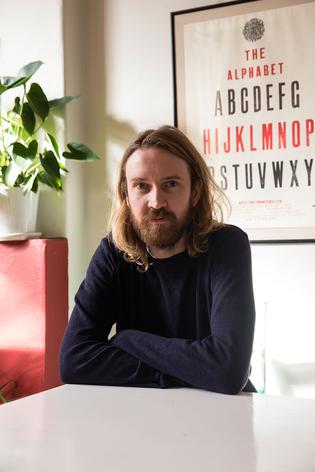 Musician James Milne, aka Lawrence Arabia, grew up in the western suburbs of Christchurch, studied political science at the University of Canterbury and upon graduation, became a self-proclaimed bohemian. He currently resides in a cosy apartment in central Auckland, filled with his family, books, records and spices — he loves a good curry, as well as the fragrant mess that ensues.
"I make old-fashioned music about contemporary life," he says. This old-school authenticity runs through both his music and most treasured objects, favouring the practicality of a coffee grinder, with a Henry VIII cat cushion from his travels thrown in for good measure.
Having just released his fourth solo album, Absolute Truth, James is touring New Zealand throughout July (with a final performance on July 29 at Auckland's The Crystal Palace). He describes his approach to music as frenetic and haphazard. "I'm extremely busy and simultaneously extremely lazy. I write song ideas in the shower or while waiting for the toast to pop, and record them on to my phone, where I promptly forget about them. I've got hundreds of unused little melodies sitting on all my broken phones."

MY FAVOURITE THINGS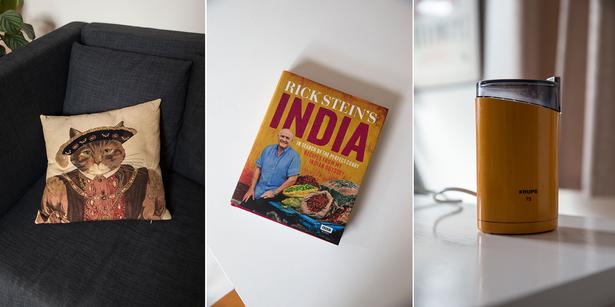 1. Henry VIII cat cushion
I purchased this from a shop in Ghent, Belgium, while I was on tour in 2012. At the time I was on the bones of my bum, so spending 38 Euros on a novelty tapestry cushion cover was a huge indulgence. Sometimes you just need to treat yourself. I've never regretted the purchase — it always makes me smile a little.
2. Rick Stein's India cookbook
One of my great joys in life is cooking curries. I love the mess, how visceral and pungent all the spice ingredients are and how the smell fills the whole house. When friends come around, they get pummelled with the sensory experience of the kitchen as they enter. It's a form of theatre; all the smells build up the anticipation for the meal. The recipes in this cookbook have a high strike rate of success and they're relatively easy to pull off.
3. Krups coffee grinder
I love this coffee grinder because it brings me coffee in the morning. The sound of the motor and the crackling sound of the beans being smashed into powder shakes me out of my stupor. The smell of the ground beans as you open the lid is the best the coffee will ever smell. As a bonus it also looks really cool and would probably get copious likes on Instagram.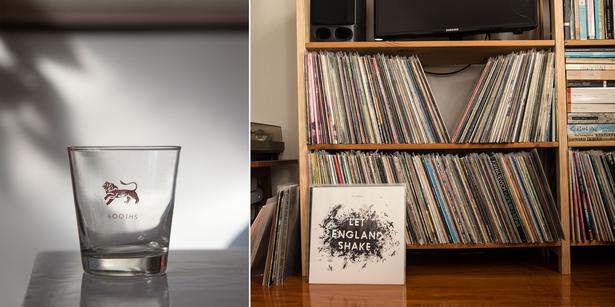 4. Records
I'm not a record collector in that I collect ultra-rare Slovakian pressings of records where one side of A Hard Day's Night has been replaced by the Red Army Choir singing an out-of-character rendition of Jerusalem. None of my records are particular valuable or unusual or stand out above the others. But as a collection, they're enormously important to me. I find streaming in some ways a hugely useful way to access music, but its major drawbacks are that the endless options make selecting something to listen to incredibly difficult, and that it's just another thing tying you to your digital device. Records, like books, take you out of this land of infinite madness; they break the digital shackles and make life slower and less confounding.
5. Booth's Supermarket whisky tumbler
This tumbler is not particularly special, but I like drinking whisky occasionally and for some reason I always drink it out of this glass. It turns an unhealthy vice into a pleasing ritual, like a religious sacrament.
Share this: