Janetta Mackay: My day with Diana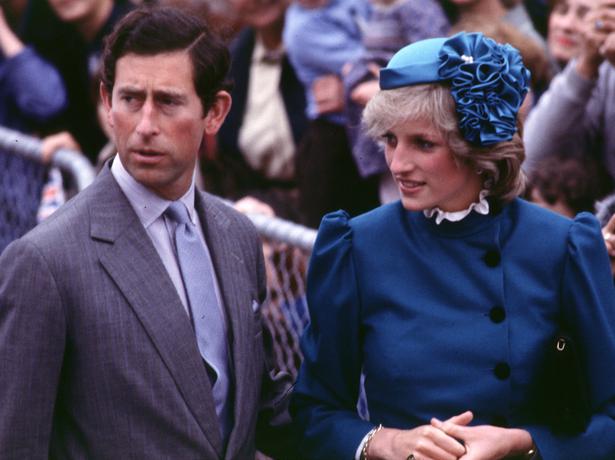 Thursday May 8, 2014
Looking back over a long career in journalism, it's funny what sticks in the memory. Being barked at by Rob Muldoon, covering my first fire fatality, lunching with Bob Jones, these are early reporting memories.
But from those distant days - and the years since - it is hard to top the headline-grabbing hysteria of the last big royal tour.
As a junior reporter at The Press in Christchurch, I was assigned to follow the Prince and Princess of Wales on walkabout. Poor old Charles barely rated a mention, although it was he who passed the time of day chatting about the weather to me and all those joining him in his young wife's wake.
The day after, thousands of school girls screamed for Diana to look their way. I was amazed that a gushingly detailed sentence I wrote about Diana's makeup hadn't been sub-edited into oblivion. It described her look, right down to the blue mascara she wore. Perhaps this eye for trivial detail was a portent of why I am now a beauty editor. Between times there came a turn editing a women's magazine when I got flak from readers for a cover line describing the divorced and dating Diana as "Predator Princess".
It was all celebrity grist to the mill by then, with the goodwill that surrounded the royal couple on their 1983 tour with baby Prince William swept away in the tabloid tide.
So, another generation later, we have the new Royal "glamour" couple, Kate and William, bringing little Prince George Downunder. Expect the same gushing detail - and doubtless a photo op with a Buzzy Bee - but it all feels a bit contrived. We've moved on as a nation and, in truth, had already started to do so back in 1983, but for the "fairytale" of the sacrificial virgin wedding the balding one-in-waiting and how it inextricably entwined the monarchy with celebrity circus.
The Duke and Duchess of Cambridge seem nice enough and best of luck to them as protective parents and in scoping out a happy, productive life together.
Goodwill is in the air again, but let's not get too carried away. The monarchy has largely lost its mystique. Despite the best efforts of magazines - and unlike the mother-in-law she never met - Kate isn't truly setting trends in hairstyles and dresses beyond the Home Counties.
Maybe they're a hoot to hang out with, but the Cambridges come across a bit boring, although this could be a smart way to give themselves and the princeling a bit of breathing space and their institution added longevity.
Whatever politicians and publishers say, I doubt their visit this week will do much to stem the inevitable progression to New Zealand's eventually becoming a republic.
Memories like mine are being dusted off out of nostalgia rather than pro-monarchist sentiment.
My first "face-to-face" impression of the royals came as a child when the whole neighbourhood lined Hoon Hay Rd in Christchurch to watch Princess Anne drive by on a visit to Princess Margaret Hospital. Flags were waved and hurrahs said.
Later, I made a scrapbook of Princess Caroline of Monaco - my first girl crush - followed by pictures of pop stars, boy bands and Liverpool FC on the bedroom wall. By the time Diana arrived, I was a cub reporter with a love of history and a firm view that the monarchy belonged to Britain.
But there was no denying Diana's worldwide star power. Cathedral Square hadn't seen so many people since The Beatles appeared on the balcony of the Clarendon Hotel in 1964. The hotel's facade and tower fell victim to the Christchurch earthquakes as, of course, did the square's centrepiece. If the Royals really want to be remembered for something locally - beyond smiling and waving - then perhaps they could use the old Defender of the Faith title to jack up getting something done about the shamefully abandoned pigeon-infested cathedral.
Share this: