Janetta Mackay: Tis the season ...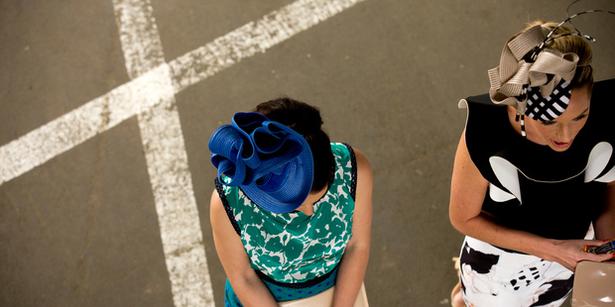 Monday Nov. 10, 2014
We're on the home stretch until the end of the year, into a party season that I reckon kicks off with the running of the Melbourne Cup.
The big race, held last week, is followed this week by New Zealand Cup and Show Week taking over Christchurch, while in Auckland it is countdown to the Vodafone Music Awards next week.
Even if racing and rocking aren't your thing, chances are the social swirl will soon see a stream of invitations arrive for pre-Christmas get togethers.
What links many of these occasions is dress-ups and drink. Keeping up the pace - with holidays and end-of-year deadlines looming - is always a challenge, both for the constitution and the appearance. We all try to pack too much in.
Those more sensible than I am keep a careful diary and count their drinks. Only today I managed to completely overlook a lunch. I guess that helps restrict the calorie count, although sadly I've sent my reliability rating plummeting.
At the weekend, I went to the Fast 5 international netball at Vector Arena with my daughter. It was a lot of fun, like a smaller scale version of the rugby Sevens without so much alcohol swilling about.
Plenty of people were in costume, wearing New Zealand's pink and black tournament colours or outfits ranging from pukeko to Rubik's cubes.
The team of Laura Langmans in black kit, long blonde wigs and high white socks had some serious competition from the team of South Africa-era Irene van Dyks in towelling headbands, eyeliner and pleated green skirts. We wished we'd made more of an effort. It is always the way.
I'm firmly of the belief it is better to err on over-dressed than under-done. Be it fancy dress or dressing fancy, it's about matching your outfit to the outing; being yourself, but being appropriate.
Casual is the Kiwi way, of course, but somehow the tone lifts when everyone makes an effort, whatever the occasion. Memo to self, must try harder, more often.
There's no need to spend a fortune, and no good reason to wear too much makeup or too high a pair of heels, but entering into the spirit of each outing, however informal, signifies you give a damn and will make you a more welcome guest.
Share this: