Jean Paul Gaultier On His Collaboration With Ballet Preljocaj & 50 Years In Fashion
The legendary couturier discusses his long-standing collaboration with France's leading ballet company as it pirouettes its way into town as part of the Auckland Arts Festival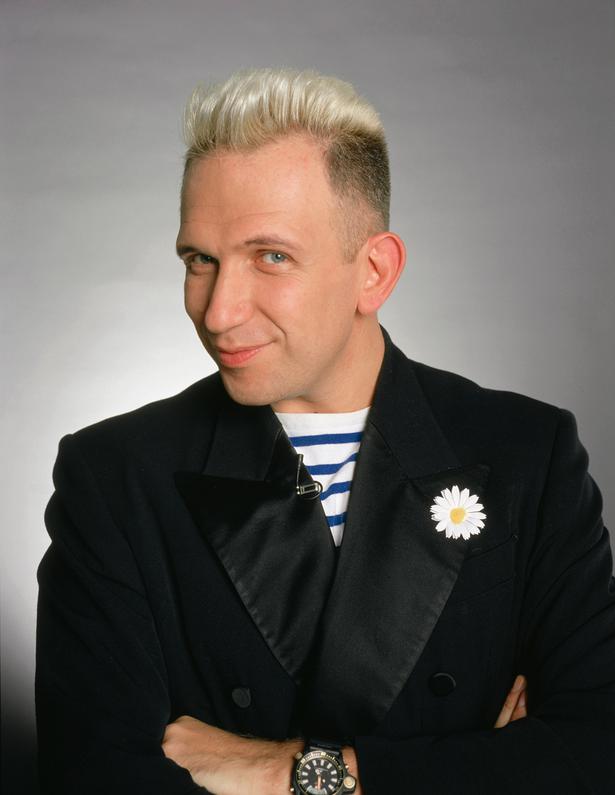 Wednesday Feb. 12, 2020
Thanks to Coco Chanel and Jean Paul Gaultier, the humble Bretton stripe top has stood the test of time.
The latter designer wore his with certain chutzpah, the fashion larrikin an early advocator of men wearing skirts, the Cher to Antoine de Caunes' Sonny on Eurotrash, the man who put Madonna in that cone bra.
THROWBACK: The Glamorous & Glittering Gaultier Exhibition At The NGV
This year, his 50th anniversary working in fashion, Jean-Paul Gaultier has well and truly left his mark.
Last month, fashion's L'Enfant terrible took a bow at his final runway show during haute couture week.
WATCH: Jean Paul Gaultier's final haute couture show, spring/summer 2020
Next month, fans can witness the craftsmanship of his designs through his long-standing collaboration with the Ballet Preljocaj, its gothic retelling of Snow White pirouetting its way across the globe to be part of the Auckland Arts Festival.
For more than a decade, the designer has worked with acclaimed choreographer Angelin Preljocaj to create hundreds of bewitching costumes, marrying his avant-garde aesthetics with the technicalities of performance wear.
"Working on ballet productions is very specific as there are many constraints, but that is what is interesting about it," says the 67-year-old designer from Paris.
"You have to find solutions for the dancers to be able to perform. I have my codes and my obsessions, so you find them in everything I do."
For now, as he has done for the past 50 years, he's happy to adapt to changing times as the fashion world awaits his next move.
"Today I think that there is too much of everything. Instead of recycling, we are producing even more. Recycling is a great challenge at the moment, but I have always done it.
We as designers have an obligation to follow what is happening in society and to show that through design."
Viva's Dan Ahwa: New Zealanders are excited to see Snow White — Ballet Preljocaj when it arrives here. What have been the most significant changes to the design process from the first designs to now?
Jean Paul Gaultier: It has been almost 10 years since the première so forgive me if I am not precise but there were about 100 costumes and we had a special atelier work on them for many months.
It all went very fast and smoothly but I think that it took about a year from the first meeting to the première that was in Lyon at a dance festival.
Which characters or costumes did you enjoy designing the most? Were there any that you identify with personally?
It was the Snow White herself. It came to me at the very end — it had to be pure but at the same time feminine and even sexy.
What are some of the technicalities you need to consider when it comes to designing for ballet dancers? 
Working on the ballet is very specific as there are many constraints but that is what is interesting about it, that you have to find solutions for the dancers to be able to perform.
Sometimes choreographers can be inspired by the costumes. When I worked with Regine Chopinot on a ballet called The Défilé, she had to work around the costumes and find what the dancers could do in the costumes that I designed and not the other way round.
READ: Memoirs Of An Ex-Vogue Editor: Joan Juliet Buck Shares Her Experience
Everything is influenced by the fashion collections. I have my codes and my obsessions, so you find them in everything I do.
However, when I work with a choreographer for a ballet or a director for a film, I try to do Gaultier but in their service. It should perfectly follow their story but still be recognisable as my work.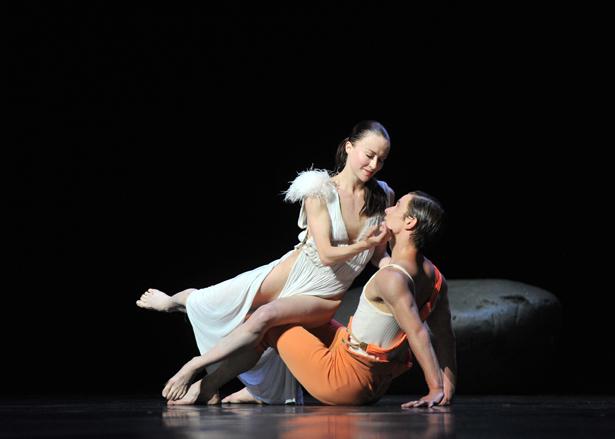 How long have you known Angelin Preljocaj for and what is the creative process like working with someone like Angelin? 
I had been following Angelin Preljocaj's work for a long time. I go every year to the Theater Festival in Avignon and I had seen Helikopter by Stockhausen, it has left a strong impression on me.
When Angelin contacted me to discuss a project I didn't hesitate at all. Angelin explained his vision of Snow White — that he wanted to follow the fairy tale but with all the sensual and archetypal undertones it carried.
It was a return to the source in a way. I was intrigued by his vision and agreed to work on the costumes for the characters as he saw them.
Angelin gave me all the freedom I wanted. When I work on my shows and my collections I am at the same time the director. I write a script, I do the casting but when I work with a film director or a choreographer I try to put myself in their service and try to make the "Gaultier" fit their story and vision.
READ: What Exactly Is Camp Fashion?
What is your favourite fairytale and why?
Snow White of course. It's dark and sensual.
Your contribution to the fashion industry continues to inspire and influence so many. How are you celebrating 50 years in fashion in 2020?
I had a big fashion show and a party. My couture show in January marked 50 years of my career.
I started at Pierre Cardin the day of my 18th birthday. Pierre Cardin is an extraordinary man, he's still working at the age of 96 and he taught me that freedom was the most important thing.
I think the fact that I have stayed free and that I could follow my passion is the secret of my longevity.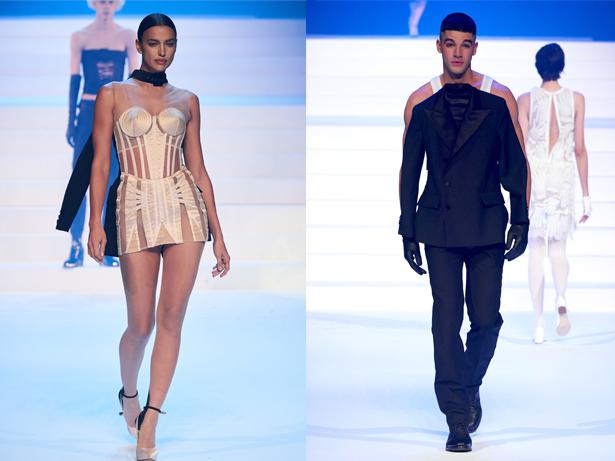 You were recently honoured at the We Are Family Foundation Gala with a humanitarian award. What did that feel ike?
It felt amazing, I got to be with Nile Rodgers and Dolly Parton. When I was starting in this business, I never thought that I would have the opportunity to meet and work with the people I admire.
I have been very fortunate.
If you could give your younger self a piece of advice, what would it be?
Do everything exactly as you have done, never look back, stay free and keep the passion for your work.
• Ballet Preljocaj's bewitching transformation of the Brothers Grimm fairytale Snow White is part of the Auckland Arts Festival on March 11-15 2020. Viva is a proud media partner. 
WIN: A Stylish Stay At Four Points by Sheraton Auckland For The Auckland Arts Festival 2020. Enter this exciting competition here.
Share this: