Legendary Ex-French Vogue Editor Shares Her Story
Joan Juliet Buck's memoir chronicles her life as the daughter of Hollywood elite and queen of 90s French fashion. Dan Ahwa finds she is much more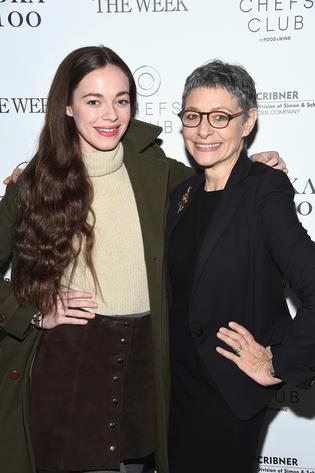 The pretty village of Rhinebeck, New York, 160km north of New York City overlooks the Hudson River, its picturesque aesthetic tied to the Dutch and German immigrants who settled here in the 17th century.
For three years, American novelist, critic, essayist, actress and editor Joan Juliet Buck has been residing in this heritage community. It's a far cry from the dazzling lights of Paris during the 90s, the click-clack of heels on parquet floorboards and the cut-throat industry of French haute couture where she once reigned queen bee.
This was an era still hell-bent on being one big party; when the excessive late 80s lingered into the flamboyant 90s.
Designers John Galliano and Alexander McQueen raised eyebrows at storied couture brands with their anarchic approach to design; Amazonian supermodels stalked down the runway at Versace mouthing the words to George Michael's Freedom; Bolli-drinking fashion victims Edina Monsoon and Patsy Stone stumbled on to our TV sets in Absolutely Fabulous in 1992; Eurotrash fronted by Jean-Paul Gaultier and Antoine de Caunes became a cult hit; and in 1994 Robert Altman's star-studded satire Pret-a-Porter unapologetically poked fun at every fashion stereotype under the sun.
READ: The Fashion Legacy of Franca Sozzani, editor of Vogue Italia
In April that year, Joan Juliet Buck was announced as the first American editor-in-chief of French Vogue. Her first issue followed that September, featuring Chanel muse Ines de la Fressange wearing a black suit, the cover line declaring "La Femme Francaise".
In her new memoir, The Price of Illusion, Joan recounts reactions to her very first issue. "It sold better than any Paris Vogue had in years, but I kept getting these little "La Femme Francaise?" questions, as if I'd done something really sick.
"We died laughing over your 'Femme Francaise' cover," an art director said years later. "It read like a rallying call to the far-right wing. It was as bad as if you'd put the words 'National Pride' on the cover. It looked like a poster for the National Front."
Speaking on the phone from her home in New York, the 68-year-old is reflective as she talks about her rather extraordinary life. "I never thought I'd be talking to someone in New Zealand about my memoir, but I'm so thrilled," she says in her signature raspy voice, a mixture of clipped aristocratic English/American and exaggerated French vowels.
"I wrote this book with an open heart. People come to me who maybe recognise me in the street, strangers on social media, emails from people I know or don't know — it's amazing. It has changed my world in ways I could not have imagined. If you told me six months ago that this book was going to make me see the kinder, truer heart from an enormous number of strangers — I wouldn't have believed it."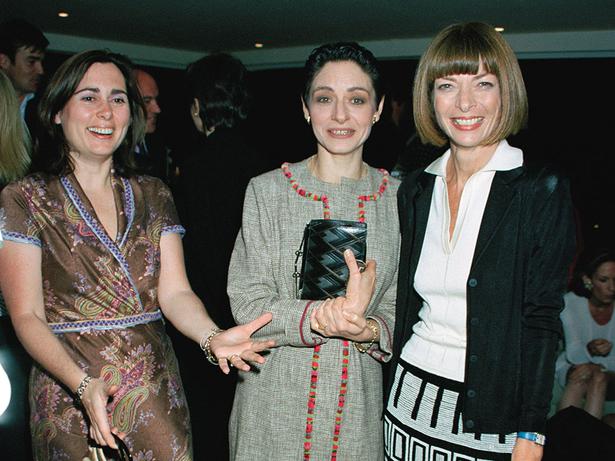 The memoir dovetails her childhood spent in Los Angeles and Europe; as an It girl in London during the 60s, and her glittering days at French Vogue.
The only child of Hollywood film producer Jules Buck, a man who played a pivotal role in Peter O'Toole's career, and actress and interior designer Joyce Ruth Getz, the family moved to Europe in 1952 to escape the McCarthyism war on Tinseltown.
READ: Alexandra Shulman On Leaving Vogue
It was not uncommon to be surrounded by glamour and celebrities, her parents keeping company with Hollywood royalty including Lauren Bacall and Joan Crawford.
Her father's best friend, John Huston, the film director, screenwriter and actor, was her godfather, and his enigmatic wife, Enrica "Ricki" Soma left a strong impression on Joan from an early age.
"She was completely the influence on my approach to style throughout my life, because although my mother dressed very elegantly, she conformed. She dressed according to how she thought a producer's wife should dress; and Ricki dressed according to her imagination and fantasies.
Her love of exotic clothing inspired me. I still only wear harem pants from a shop in Istanbul. Ricki would have worn those," says Joan. Her godparents' daughter, Anjelica Huston, quickly became a sister figure to Joan and, in Interview Magazine in 2014, Anjelica describes Joan as her first real friend.
"Somewhere in our 20s, our paths diverged; Joan wrote for all the Vogues and moved to Paris. Yet we continue to be friends, sisters under the skin."
The men in Joan's life are peppered throughout the book, including special memories of her platonic relationship with Leonard Cohen, explained in a recent essay she wrote for Harper's Bazaar (where she's a resident columnist).
"The prospect of an affair with Leonard Cohen, who understood everything about love, alarmed me so much that I declined. I didn't want to be seen that clearly." She also had encounters with Donald Sutherland and Tom Wolfe (who sent her love letters).
Indeed, the latter immortalised Joan in his story The Life and Hard Times of a Teenage London Society Girl for the Telegraph Magazine in the 60s which was described by literary critic Harold Bloom as a study on "the ridiculousness and cruelty of the status system of the fashionable society, the mindless conformity of teenage culture, and the shallowness of the people caught up in that culture".
The story parallels with Joan's job over the years as a fashion journalist, a career spanning more than four and a half decades where she held several positions, including book reviewer for Glamour magazine in 1968; the London correspondent for Andy Warhol's Interview Magazine; and features editor of British Vogue at 23.
READ: Edward Enninful is the New Editor of British Yogue
"I remember getting the job at the end of May 1972," says Joan. "It was one of the greatest moments of my life because it was the only job I wanted, but I had felt completely outclassed by Marina Warner, who previously held the position, because she had been to Oxford and I hadn't."
Joan went on to become the associate editor of the London Observer, and contributed to Vanity Fair and US Vogue, a film critic at the latter between 1990 and 1994, swiftly followed by her appointment at its French counterpart.
There she went about transforming the magazine's preference for erotically charged editorials photographed by Guy Bourdin and Helmut Newton, into one targeting the thinking French woman, focusing on thought-provoking features and specially themed issues dedicated to cinema, music, art and even quantum physics.
"I was more like a ship's engineer trying to fix the valves and run up and down ladders trying to put out fires and make it look wonderful," laughs Joan. "Once the staff realised I was loyal to them, they were very good."
Her relationship with her fashion director and successor, Carine Roitfeld, was challenging. "Her style was very different from mine — which made things a little bit choppy when we were working together," says Joan. "I remember once we had to shoot 20 pages of suits with Mario Testino.
She came back and shot most of them without skirts — just with knickers! I remember saying, 'it's funny once, but more than once it isn't funny, so obviously she went on to replace me with her style, and that's when I knew French Vogue was no longer my magazine."
Joan continued to navigate the magazine's ship until she was unceremoniously dumped by her boss Jonathan Newhouse, chairman of Conde Nast International, in 2001.
Rumours escalated when vials of seaweed given to her by a spa to boost her electrolytes were mistaken for drugs, and she was forced to enter a rehab clinic in Arizona where she undertook a drugs test that came back clean.
The situation played out like a soap opera but, in hindsight, became a pivotal moment in the story of her life. Life post Vogue culminated with the death of father Jules in July 2001, who Joan had been taking care of in her
Paris apartment.
A stint as the TV editor for US Vogue between 2003-2011, included a sidestep starring role in Nora Ephron's Julie & Julia alongside Meryl Streep in 2009; and consulting on the bi-annual arts and fashion magazine Garage, founded by Russian art collector Dasha Zhukova in 2010.
"I felt that, during Joan's years at Vogue and mine at Fashion File (Canadian Fashion TV show), we bonded over everything else but fashion: books, movies, art," says fashion journalist and expat New Zealander Tim Blanks.
READ: Anna Wintour on Politics,Trump and the Business of Fashion
"I turned her on to Philip Pullman, She wanted me to interview him for the magazine. That would never happen with anyone else I worked with or for. And I also loved her stories about the fabulous world she'd been a part of. For someone like me who's very good at living vicariously, she is pure gold."
WATCH: The Moth Presents Joan Juliet Buck: The Ghost of Rue Jacob (2009):
While Joan could easily turn her hand from writing profiles on Gisele Bundchen and Marion Cotillard, to cultural figures like playwright Tom Stoppard, her profile on Syria's First Lady, Asma al-Assad, for US Vogue in 2010, released the eve the Arab Spring began, put Joan in the eye of an unwanted storm.
"First of all I was told this wasn't a political assignment. I put aside my own misgivings because of the bait of being able to be near Palmyra, an antiquity I otherwise would not have been able to see.
Asma had done an excavation deal with the Louvre and, because one of my true interests is antiquities, I thought, great. My advice now to any feature writer is, if something comes up that you don't like the context of, but there's one thing there that interests you, you'll never get to the one thing that interests you. Don't do it."
These days she's traded the Chanel for Patagonia parka jackets, and you'll likely find her reading the Poughkeepsie Journal rather than Vogue, finding peace of mind with her new life in Rhinebeck.
"I spent so many years writing about other people for magazines, and things I was asked to write, but my strength comes from having written this book. I wanted to examine my own character to see what had made me accept that life.
I do still keep a diary, but the big drama now is that I'm always misplacing it, so I have a collection of new notebooks always lying around," she laughs. "I feel most at home when I'm writing. That is where I truly live."
• The Price of Illusion by Joan Juliet Buck ($39 hardcover, published by Atria Books) is available in all good book stores.
Share this: