Jonathan Anderson On The Importance Of Craft & Reshaping The Value Of Luxury
Irish fashion designer Jonathan Anderson's avant-garde eye is helping push the envelope when it comes to cutting-edge design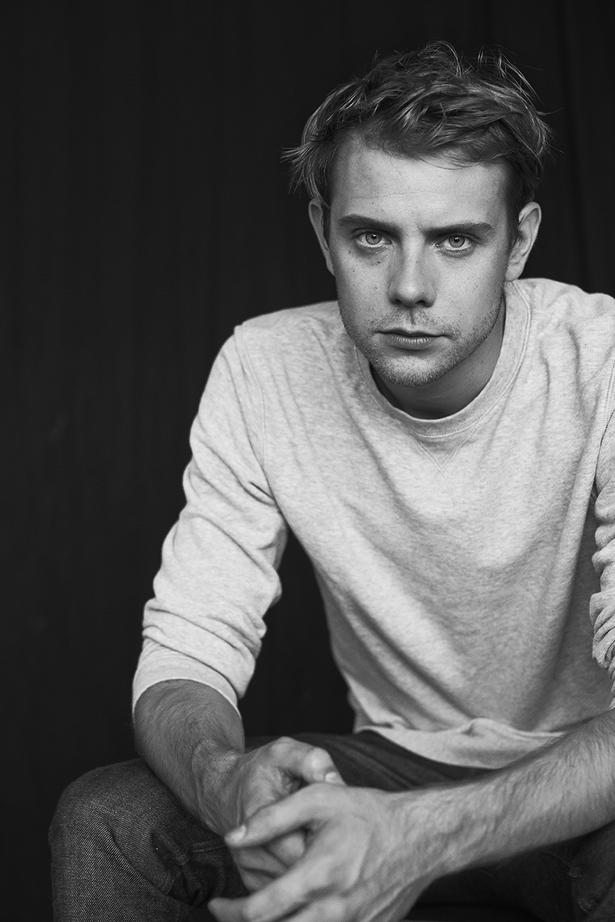 Friday Nov. 19, 2021
Jonathan Anderson is the thinking man's luxury designer. Since his appointment as creative director of LVMH-owned Spanish luxury house Loewe in 2013, Anderson has transformed the once dusty duty-free staple into one that is pioneering cutting-edge design with traditional craft techniques, dovetailing between his commitments there and his own label, JW Anderson.
Loewe's recent spring/summer collection is a prime example of the designer's passion for pushing luxury forward — a psychedelic print gown with an exploding gold appendage like a solar eclipse, fittingly worn by Lorde at a recent event in New York last month, is just one example of Anderson's progressive point of view.
Unlike some of his contemporaries, Anderson is interested in designing fashion for the future.
How has Loewe adapted during the pandemic?
I've always felt that strict parameters can inspire new forms of creativity — and in this situation, the lockdowns and need for social distancing offered an opportunity to connect with our audience in a totally different way.
I wanted to get closer to the people who I couldn't see, and I don't think a digital show achieves that. We're so used to consuming vast amounts of digital imagery, so I wanted people to be able to touch and play with something, to bring them closer to the projects.
READ: Say Hello To Multi-Brand Luxury Emporium Faradays
Whether it's a newspaper or wallpaper or a box full of surprises, it was about being brought into a moment where you decide when and how you interact with it.
The problem with digital communication is that it can sometimes feel incredibly throwaway, and I felt it was important that we remember this moment with a more physical record. I think if we remember it, we will learn from it.
How do you switch gears between the mainline and the more playful Loewe Paula's collection, which is a homage to your childhood memories?
Paula's is all about the bohemian essence of Spanish culture and, for me, it's important to show this liberated side of Loewe. From the prints and motifs to the campaigns, the collection is designed with a sense of humour and naivety, which I think kind of reflects the magic of the island.
What does craft mean to you?
The raw, tangible nature of craft really speaks to me. I've always thought it's about creating an object with a formula of its own and generating a dialogue that is your own.
Almost as soon as I joined Loewe, I knew I wanted to start a craft prize. It's quite a personal project for me — I felt that there wasn't an international prize which addressed how we present craft to the next generation, plus I feel an obligation to help redefine craft and prevent it from being considered as a lower form than art.
READ: The Essential Glamour Michael Kors Wants You To See
The prize is about making it possible for practitioners to continue making things that will outlive them and last for generations, without the constant commercial pressure to sell what they've made.
How would you define luxury now?
When I first got the job at Loewe, I really had to rethink what luxury means today. I realised a few weeks in that, essentially, luxury means craft — at 175 years old, this is a brand that is older than anyone living, grounded in skill and deep understanding of materials. So my idea of luxury now is very rooted in craft, culture and constant dialogue between tradition and modernity.
How do you measure the success of Loewe today?
I think historic brands often end up covered in so many layers of paint that they can become baroque, reduced to a tourist idea. So for me, it was about taking the time to peel off the paint layers and refocusing on the essence of the brand: the leather and the hand.
Before we even got to the ready-to-wear, we spent a year revamping every element of the brand from the logo to the press releases.
I didn't want it to be an overnight transformation, I wanted to create something that felt as though it had always existed, and I think that's played a role in our success.
Loewe is available exclusively in New Zealand at Faradays. Faradays.store
Share this: