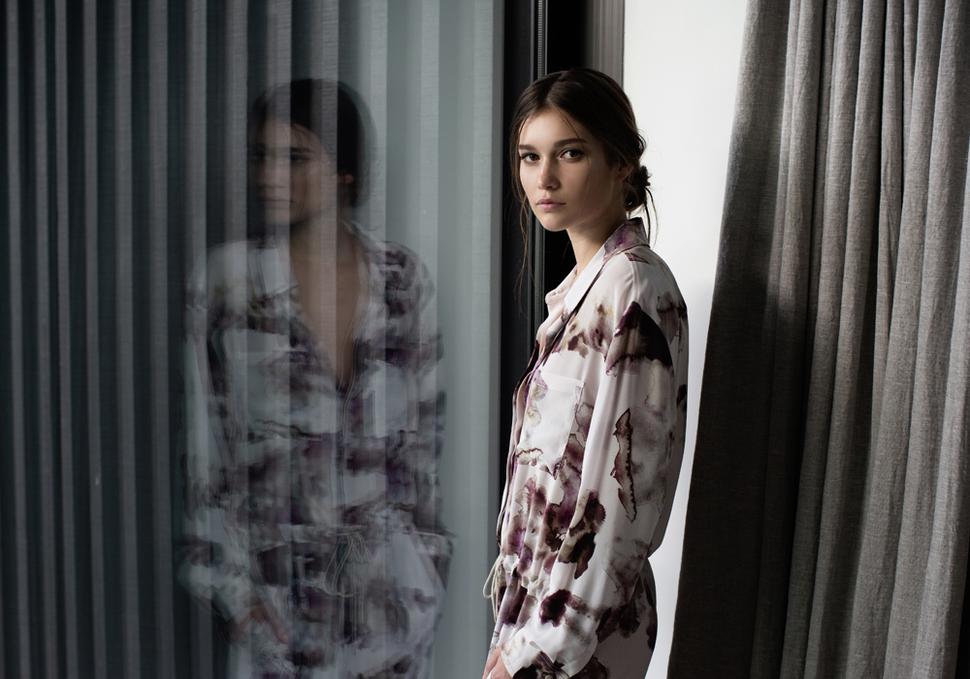 Juliette Hogan's Glamorous Dinner Party
Fashion designer Juliette Hogan threw a party overlooking Auckland's West Coast to launch her latest collection
Wednesday Sept. 30, 2015
Sunset blazes on the horizon as the last guests arrive, driven past rolling fields and grazing sheep to what feels like the end of the Earth. Nestled atop a cliff on 600 acres of farmland is a black-clad building. Sunlight hits the waves below, and the sea appears made of molten gold.
This is Parihoa, a secluded property between Muriwai and Bethells Beach, where fashion designer Juliette Hogan invited an intimate group of 25 friends and media for dinner, and to showcase her latest collection. "We wanted to do something special," she explains.
The 641 sq m home, called The Farmhouse, boasts 4km of panoramic ocean views and is described by its architect Andrew Patterson as a "rural castle on a wind-swept hill". The drama of the exterior, courtesy of black-stained boards, continues inside with stained timber, and living spaces that wrap around an internal courtyard and pool.
Patterson's goal was to make the home, which won the 2009 NZIA Local Architecture Award, feel like a sanctuary against the rugged landscape and wild West Coast elements. Almost like a lookout, it references Maori forts that used to dot the coast. (In Maori, "Parihoa" means "friendly cliffs"). 
As darkness envelops the house, guests gossip, sip champagne and take a last look at the epic view. A Stanley Palmer landscape hangs above the fireplace overlooking the stunning table setting, a huge floral arrangement by dried flower experts Markantonia, inspired by the colours of the fashion collection that will be presented between courses. Shiny black plates from Father Rabbit match the black napkins and tablecloth, hand sewn by Juliette.
A passionate foodie and generous host, she has also designed the evening's bespoke menu with Marcel Leydesdorff of Little Wolf catering. Like the flower arrangement, each course draws elements from key prints in the collection, and is matched with G.H. Mumm champagne. 
Following the entree of Whangamata scallops with artichoke and cauliflower puree, Juliette presents highlights from her winter 2016 collection. Models stand on black plinths wearing key garments she talks through each piece, explaining how a weekend stay at the home inspired her designs.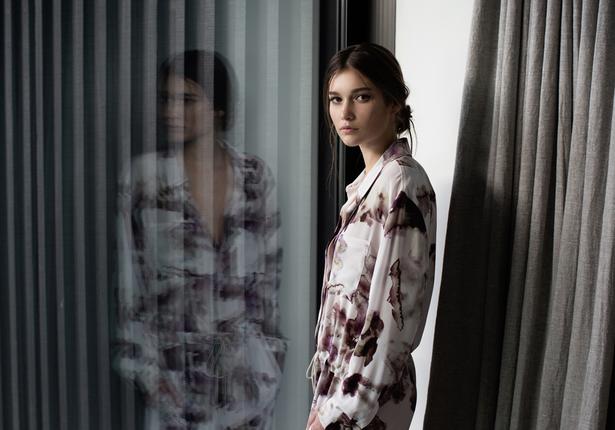 "When I first came across Parihoa, I fell in love with the place. Something about the proportions and setting really resonated with me," she says, "I love the way it is so crisp and square against an undulating landscape, that real sharp line against an organic setting."
The collection's key print looks like an interpretation of marble, a watercolour floral, or, more appropriately in this setting, red wine spilt on a white table cloth — the remnants of a good dinner party. A darker version inspired the dinner's main course; beef cheek ravioli with greens, brown butter and carrots.
Later that evening following dinner, guests move into the "media room" for dessert canapes: dark hazelnut sponge, pistachio cake and lemon meringue tart. Champagne and conversation flows, although sadly no one is brave — or tipsy — enough to open the shiny black grand piano and entertain with a song. Instead most linger near the cheeseboard, with its variety of delicious Kapiti cheese.
A small group slips away to explore the rest of the house, taking in bedrooms concealed by hidden doors and connected by linked spaces. That architectural concept of concealing and revealing translates to Juliette's collection too, inspired directly by the house.
"When you are in a beautifully architecturally designed home and the different vistas and views that the architect draws you into," she explains.
"I'm not talking so much about your massive north-facing windows, but more the ones on the other side of a building.
"Little peepholes into the landscape, that are all about restraint and framing to create those special little moments that make you feel warm inside, that give you a real resonance with your environment."
THE MENU

Entree
Whangamata scallops with artichoke and cauliflower puree. 
Pickled beets and candied fennell.
Champagne match: G.H. Mumm Cordon Rouge.
Main 
Beef cheek ravioli with greens.
Brown butter and carrots.
Champagne match: G.H. Mumm Cordon Rouge.
Desert Canapes
Dark chocolate hazelnut sponge.
Pistachio cake with raspberry jelly.
Lemon meringue tart.
Wine match: G.H. Mumm Brut Rosé. 
Share this: