Juliette Hogan's New Eyewear Range
There are more options than ever with Juliette Hogan's new eyewear range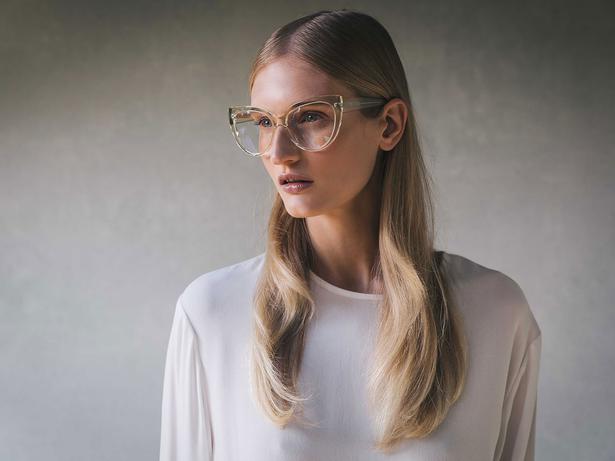 Thursday Oct. 6, 2016
Thanks to the immediate age of Instagram, Snapchat and the like, simply presenting a customer with a rack of clothes is no longer enough. The promise of buying into a lifestyle holds more value than ever and Juliette Hogan is doing just this. Her fashion label currently boasts homewares, luggage, babywear and, come Friday, J-Ho devotees will be able to get their hands on her debut range of eyewear, too.
"My brand is extending beyond clothing to lifestyle and this is born from the fact that I am a selfish designer and I simply design what I need at the time. I am very decisive and have a very clear vision of what I like, whether it be interiors, clothing, food, or in this case, eyewear."
The sunglasses and optical frames, such as this clear cat-eye pair ($429, ph (09) 377 3326), are bolder than one might expect from a designer who has championed the understated. Available in four shapes, three colourways and crafted from Japanese acetate, each pair is sold with hand-dyed sunglass lenses that can be swapped out for an optical — meaning the J-Ho girl has more top-to-toe options than ever.
See who came out to celebrate the launch of the range at St Clements showroom
Share this: