The Label That Combines Fashion and Fish
Menswear label Just Another Fisherman wants to make sure you look cool while outdoors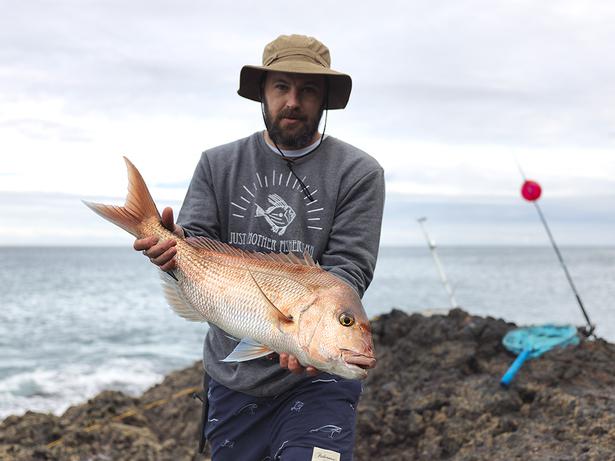 Tuesday Sept. 22, 2015
A love of fishing and outdoor pursuits is the main focus behind menswear label Just Another Fisherman, now in its third summer season. The label's new spring/summer 2015/2016 campaign saw the team spending a four-day adventure exploring the far northern reaches of New Zealand, photographing the new collection in its natural environment. Entitled Wandering the North Coast, the new collection captures the brand's mix of streetwear and outdoor gear with utilitarian fabrics and ocean-inspired motifs with an adventurous spirit. Aaron Styles, the brand's director and designer, shares his fishing memories and tips:
"My favourite places to fish depend on the fishing season and target species. If kayaking and targeting snapper there is no better place than the top of the Coromandel Peninsula on the western side. It's very sheltered and a lot of great fish push into the Fifth of Thames from the Colville channel and outer gulf. When fishing from a boat and having the luxury of sleeping aboard there are three places that stand out for me, Mayor Island, Mercury Islands and the remote Three Kings, which is an exposed fishing paradise situated 34 miles north of New Zealand."
"My earliest fishing memories would be surfcasting down at Matata in the Bay of Plenty. I would be with my father and his mates and we would drive the 4WD down to the beach and set up a fire for evening fishing. When I was younger, my father would cast for me but the more I watched them cast I learnt myself and caught Kahawai and herrings just past the breakers."
Share this: