Karen Walker Launches Men's Eyewear
Designer Karen Walker expands her eyewear empire with Monumental, a new line of men's sunglasses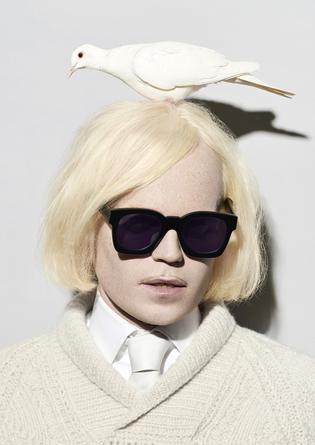 Karen Walker is expanding her eyewear empire, with the launch of men's sunglasses. Announced today, the new brand called Monumental by Karen Walker joins her popular Karen Walker Eyewear range.
The initial release, in store today from $329, features six styles available in clear, black horn and tortoiseshell acetates, and silver and gold metal. Each is named after a 'monumental man': Voltaire, Hemingway, Pablo, Julius, Buzz and Oscar.
Los Angeles-based New Zealand musician Connan Mockasin stars in the campaign with a bird on his head.
"Connan's been one of my idols since the first time I heard his music," explains Karen. "The first track of his I heard was Megumi The Milkyway Above on Amsterdam Acoustics circa 2009. In it, he was singing in a falsetto voice and playing percussion on a clog. For me that was such a fashion moment. I immediately fell in love with his music, his style, his attitude.
"What's special to me about Connan is not just his music, which is of course amazing, but his attitude to music, style and beyond. He's an outsider. He's a modern icon. He's more than an icon. He's an interesting icon! And he puts the quality of the ideas and the work above anything else. He'll give up anything to have an idea that's pure, and good, and unique and in his voice. He's a complete outsider and he's adored by us and so many other fans."
Karen has featured unisex styles and men in her eyewear campaigns before, but Monumental is the first time the designer has targeted men specifically with the accessories (a small collection of Karen Walker menswear was sold through Crane Brothers several years ago).
Last year the Herald reported that Karen Walker Eyewear sales have increased by 700 per cent since 2012, with an average year on year growth of 74 per cent. Eyewear partner Sunshades, which distributes the range, sold around 150,000 pairs in 2015.
Beloved by celebrities, the Auckland-based designer's sunglasses have been worn recently by the likes of Gigi Hadid, Blondie's Debbie Harry and Adele.
This new venture comes following Karen Walker's other recent expansion unveiled in April, anti-pollution face masks created with Auckland-based company Healthy Breath.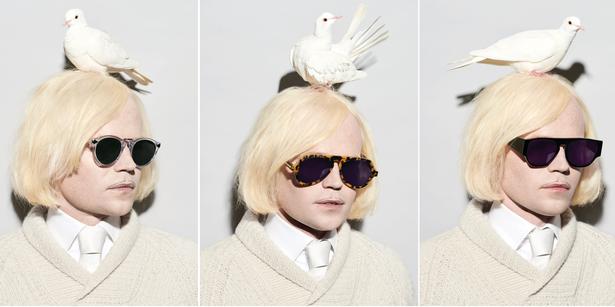 Share this: