Why Karen Walker Continues To Be New Zealand's Fashion Maven
Unique collaborations and passion projects punctuated a successful year for the iconic New Zealand designer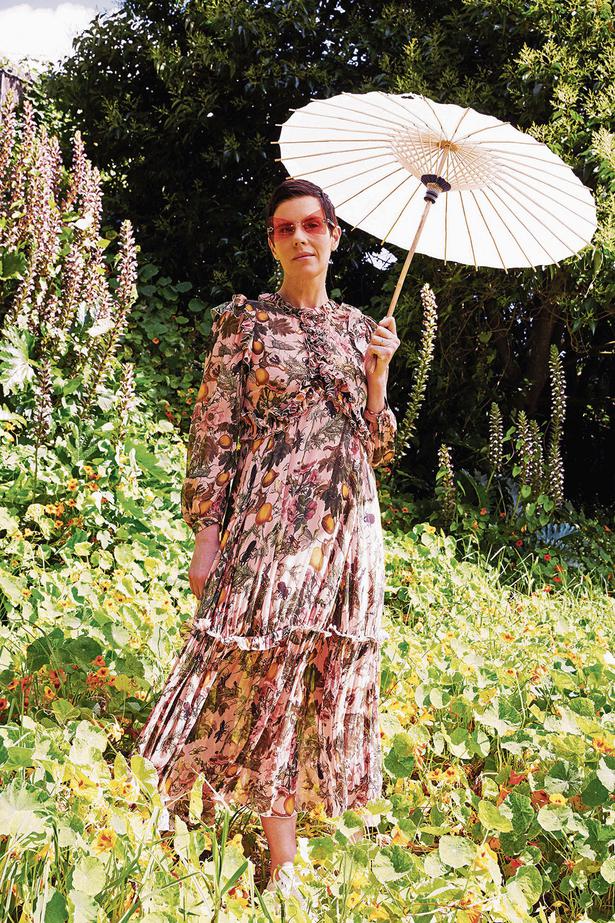 Friday Dec. 21, 2018
I first met Karen Walker backstage at New Zealand Fashion Week 2004 during my first year at uni. She'd just finished presenting what's now become a signature Karen collection, Living with Cannibals and Other Adventures.
It was clear then that the progress made since starting the label with two T-shirts, a few hundred bucks and a big dream had now crystallised into a fully realised brand on the cusp of even greater things. The following year she launched her eyewear range, a category now turning over a profit in the millions.
SEE: Key Pieces From Past Karen Walker Runways
As one of our most recognised fashion designers, much has been documented about the brand's success (we've certainly featured it countless times over the years). But for good reason: the brand's relevance is a testament to its ability to adapt to changing times.
She's a household name, and over the years has amassed a loyal following. The whimsical collection of clothing, accessories, jewellery, sunglasses, fragrances and homewares is available in more than 40 countries, 200 cities and more than 1000 stores, including top department stalwarts Liberty London and Barneys New York.
READ: I Want Your Job: Karen Walker
Of all the years covering brand Karen and seeing the sheer magnitude of influence she has on how New Zealand women dress, 2018 felt like she'd decided to put her energy into unique collaborations and passion projects close to her heart. Along with husband and creative director Mikhail Gherman, the formidable duo celebrated 25 years of its flagship (and first) boutique in Newmarket, including a pop-up store in June to raise money for Dove Hospice.
In August she released a collaboration with Madewell, working closely with the influential US label in New York; and in November her collaboration with Mickey and Minnie Mouse to mark their 90th anniversary saw her join a prestigious line-up of other Disney designer collaborations including Coach, Rag & Bone and Marc Jacobs.
The Duchess of Sussex wore the label during her royal tour; a houndstooth trench coat worn upon her arrival in Wellington selling out in a matter of days. A denim jacket and trouser set was requested by Michelle Obama for her recent book tour.
But it was Karen's work with a collective of Cook Island women, the Kuki Airani Creative Mamas that made 2018 a memorable year. Creating a dress with more than 1000 hours of traditional Tivaevae stitchwork, the project was presented at Buckingham Palace in February as part of the Commonwealth Exchange programme, and its farewell in November before making its way to its new home — Museum of New Zealand Te Papa Tongarewa — made me see Karen's legacy with fresh eyes.
"Our dress and all it gave me — the opportunity to do a project with a craft I've always loved, to create a beautiful and very special piece, to make lifelong friends, to see a new way of working, to be invited by Queen Elizabeth II to Buckingham Palace and to ultimately have the dress acquired by Museum of New Zealand Te Papa Tongarewa — is something I didn't go into 2018 expecting. This year was a whirlwind. I've come out the other end breathless, as have all of my team. It's been exciting and energising at the same time and has been a lot of fun too."
Share this: