Karen Walker's new celebrity face is the Toast of the fashion world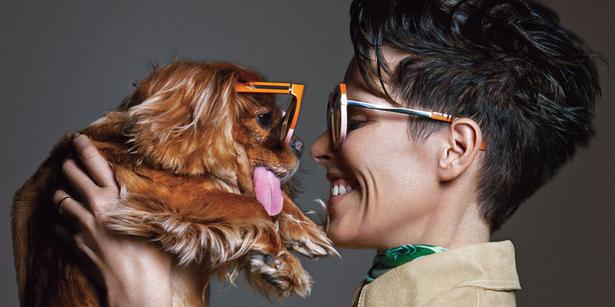 Thursday Jan. 29, 2015
The famous face behind Karen Walker's latest eyewear range is a New York socialite, has been featured in Vogue, and is a fashion week fixture who has rubbed shoulders with Karlie Kloss, Alexander Wang and The Man Repeller's Leandra Medine.
But the path to fame for the endearing Cavalier King Charles spaniel, who goes by the name of Toast, and has over 150,000 Instagram followers, hasn't always been a walk through Central Park.
In 2011, she was rescued from a puppy mill in North Carolina, where she was brought to New York then adopted by her "parents" Josh Ostrovsky (a former E! presenter known as the The Fat Jew, also an Instagram sensation) and her "mum", Katie Sturino.
"The owners of these businesses over-breed the mothers and fathers then discard them with no regard for health or happiness. They receive so little care that by the time we got her at age 5 or 6 all of her teeth were rotted."
Toast is now about 9 years old, with her trademark feature being her tongue, which hangs out of the side of her mouth. This is because she needed all her rotten teeth removed due to lack of care at the mill.
Toast is now on a mission to raise awareness about the truth of puppy mills: she has joined forces with one of her best friend's (she has many) charities called the Friends of Finn, which is devoted to ending the inhuman treatment of dogs in puppy mills.
When it comes to posing in front of a camera, most humans, let alone canines, get a tad unhinged, but not Toast.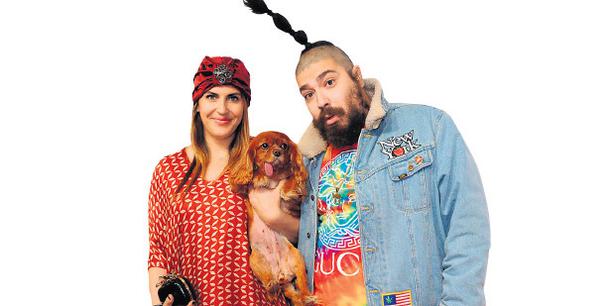 Off the runway, Toast is a normal dog: she eats anything, barks at birds and loves to sleep but, when she's in front of the camera, she really knows how to work it, says Sturino. "She is a natural model. She knows how to turn it on in front of the camera and she can seriously rock a red carpet.
"She does not mind clothes and will wait and sit in whatever ridiculous position until you get the shot."
The designer also features in the "Toast Meets Karen" campaign. This is the first time she has intentionally put herself in the frame. (Last season the test shots she stood in for ended up being used).
In the coming months, expect to see Toast wearing a lot more than just sunglasses. Walker is working on an outfit for the campaign star, who will attend her New York Fashion Week show next month. Toast will be seated front row, undoubtedly.

• The new eyewear range is available from The Department Store today, and other stockists from tomorrow.
Share this:
More Fashion / The Latest