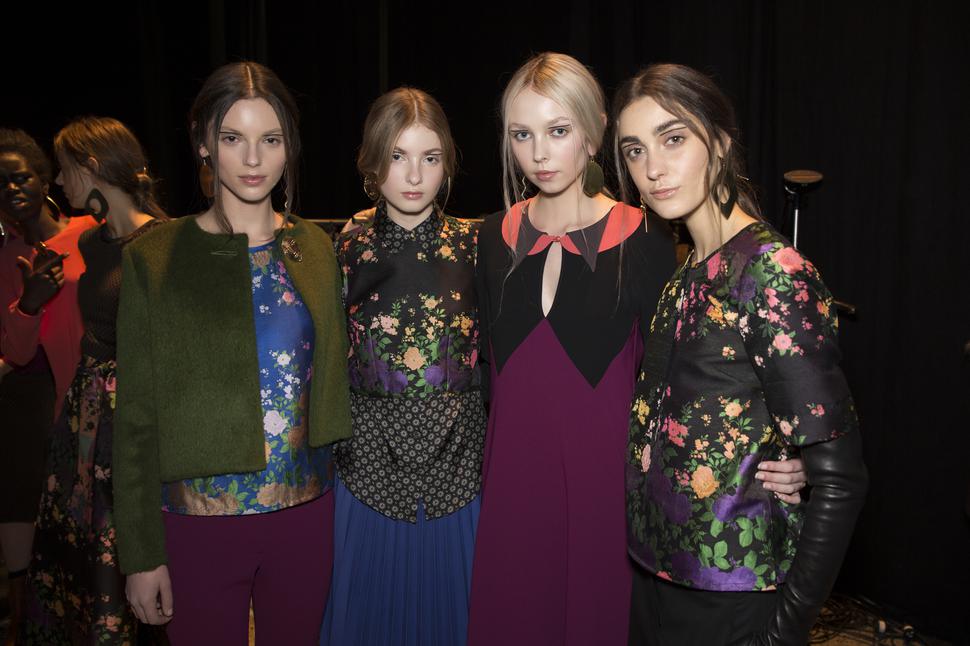 Show Report: Mercedes-Benz Presents Kate Sylvester at NZFW 2015
Wednesday Aug. 26, 2015
Who
The most anticipated show of the week from Kate Sylvester, following up last year's stunning show, 'Tartt'.
What
The pressure was on the designer after last year's show, one of the best she has done. There are particular themes that come up regularly in Kate Sylvester collections, namely books, art, music and interesting women. Following two recent literary inspired collections ('Tartt', based on the novels of Donna Tartt, and Romeo 4 Juliet, based on…you get it), it's no surprise to see Kate turn back to her other love. This new collection, titled 'a Muse', looked to the beautiful, often eccentric and incredibly cool women who inspired genius in the likes of Picasso and Dali: think Lee Millar, Francoise Gilot, Camille Claudel, Gala Diakonova and Ada Del Moro. This is familiar territory for Kate, who looked to the women behind the Surrealists for her 2007 'Art Groupie' collection; this time the focus was on the Cubism movement, with inspiration sparked after a visit to the Heide Museum of Modern Art in Melbourne.
Where
What I love most about Kate Sylvester's shows is that they are always fully considered productions – from the music selection to the set design. The crowd was expecting something special from this one, after last year's confetti falling from the ceiling throughout the show. For 'a Muse', a backdrop of black, white and gold Cubist-inspired figures was created by artist Simon Glaister – not as dreamy as surprise confetti made from the pages of books, but striking and perfect Instagram-bait.
We liked
The boho vibe, with blousy silk wrap dresses, clever layering and loose fitting trousers, and small eccentric touches – faux fur edging and painterly stripes. The Cubist jewellery was a hit too.
Not so much
It's hard to channel bohemian nonchalance in tailoring, but I would have liked to have seen more of Kate's signature suiting.
Backstage
For every show, Kate writes notes for her models to embody the collection: this season, it featured Picasso's painting of nudes Les Demoiselles d'Avignon and the lines, "You are strong, beautiful, eccentric, nonchalant. You inspire genius".
Tracklist
Brian Eno - Baby's on Fire
The Beatles - I am the Walrus
David Bowie - Queen Bitch
Crocodiles - She splits me up
Brian Eno - Needle in a camel's eye
View more of our insider New Zealand Fashion Week coverage in association with Mercedes-Benz.
Share this: