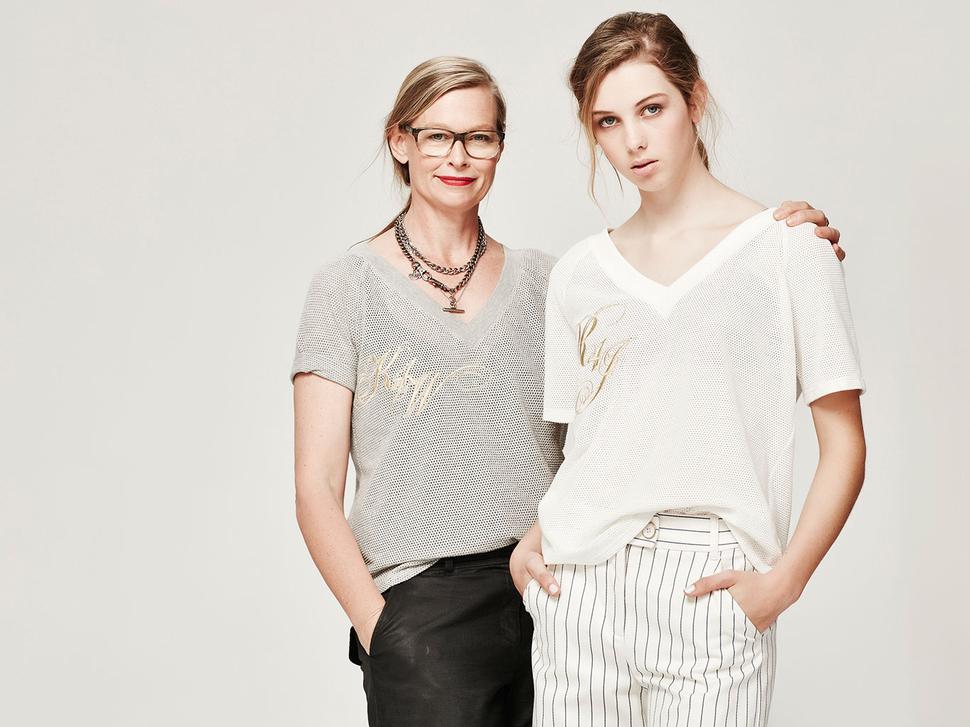 Kate Sylvester's Romantic Tees
Declare your love with one of these monogrammed T-shirts
Wednesday Nov. 18, 2015
Kate Sylvester is getting personal for Christmas, with a romantic take on the monogram. The designer is offering T-shirt personalisation, with custom embroidery of initials — a stylish way to declare your love while giving the best present.
Inspired by her summer collection, Romeo 4 Juliet, which includes 'R4J' embroidery (worn here by model Tess), the customised tees are available in white and grey marle mesh with gold embroidery in a Gothic script — like the 'K4W' Kate wears, dedicated to her long-time partner, Wayne Conway. Available to order through Kate Sylvester stores until December 14, each T-shirt will be embroidered and couriered within seven days.

• Kate Sylvester 'R4J' custom T-shirt, $215. Ph (09) 307 3282.
Share this:
More Fashion / The Latest