Kate Sylvester's Winter Collection Hits Stores
Kate Sylvester's winter collection has arrived in store, featuring standout lace pieces fit for a Sofia Coppola dreamgirl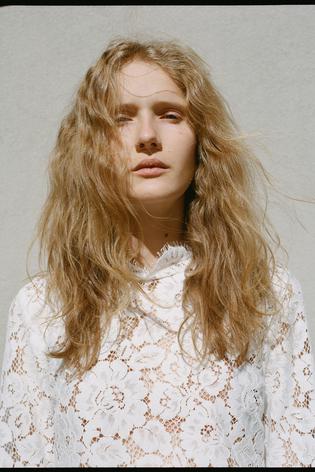 The Virgin Suicides, Marie Antoinette and now The Beguiled — is there a better advocate for the whimsical white dress than Sofia Coppola?
The American director returns this year with her latest film The Beguiled, a period drama based in rural Mississippi. Thanks to a cast including Kirsten Dunst and Nicole Kidman, there's dreamy dressing action galore.
If you want to channel the ethereal look without seeming like you belong in an 1863 boarding house, this Kate Sylvester lace top is the perfect place to start — it is part of the designer's new season collection titled Mrs Mia Wallace, which lands in stores this week.
For a take that's more polished than prairie, team curtain-esque lace with a camisole and a pair of trusty black trousers or A-line skirt.
A bare face and tousled, wind-blown hair are the cherry on top when paying homage to Coppola's dreamgirls.
Share this:
More Fashion / Trends & Shopping