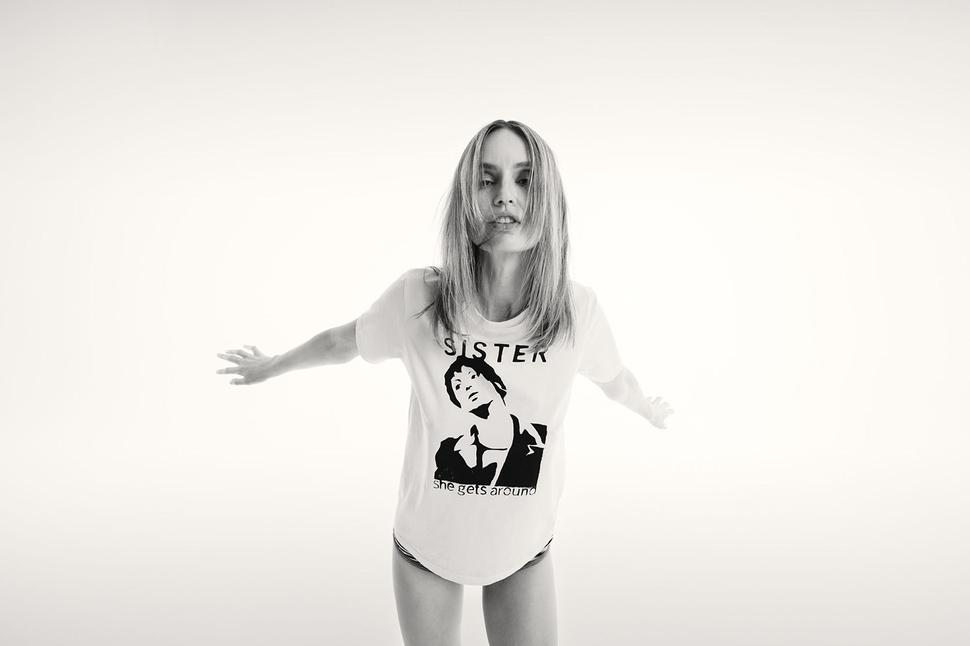 Watch: Kate Sylvester's Nostalgic New 'Sisters' Campaign
Sisterhood and togetherness underpin the fashion label's whirlwind autumn/winter 2021 collection
Wednesday Feb. 3, 2021
Fashion's nostalgic mood sees no sign of waning this year as designers continue to mine their archives for inspiration.
Case in point: Kate Sylvester's spray-paint-stencilled campaign print from the early 90s. Back when the brand was known as Sister, its first ever T-shirt print was plastered on posters about town, way before becoming the collections-based eponymous fashion label it is today.
WATCH: Penny Pickard for Kate Sylvester's 'Sisters' campaign
For her new autumn/winter collection launching this Friday, it's a celebration of those roots with a collection entitled 'Sisters', highlighting the spirit of togetherness and sisterhood.
Featuring new pieces to segue into the cooler months ahead, Kate's signature tailoring, knitwear and dresses are given a fresh colour palette of jewel tones and neutrals.
The original Sister screen-print has also been re-issued on a T-shirt worn in the new campaign by one of our most prolific models. Penny Pickard started her modelling career around the same time as Kate Sylvester's debut. She's been photographed by Veronica Crockford-Pound (another long-time KS sister) and Joseph Griffen.
Featuring / Penny Pickard of Unique Model Management. Photographer / Joseph Griffen. Video / Pictvre. Custom Music / Frances Duncan. Lighting / Jake Dennis. Hair / Sean Patrick Mahoney of Colleen. Makeup / Kiekie Stanners, M.A.C. Cosmetics
Share this: