Kathryn Neale on Vogue, Styling and Kings of Leon
Although she has worked all around the world, fashion stylist Kathryn Neale is most inspired by New Zealand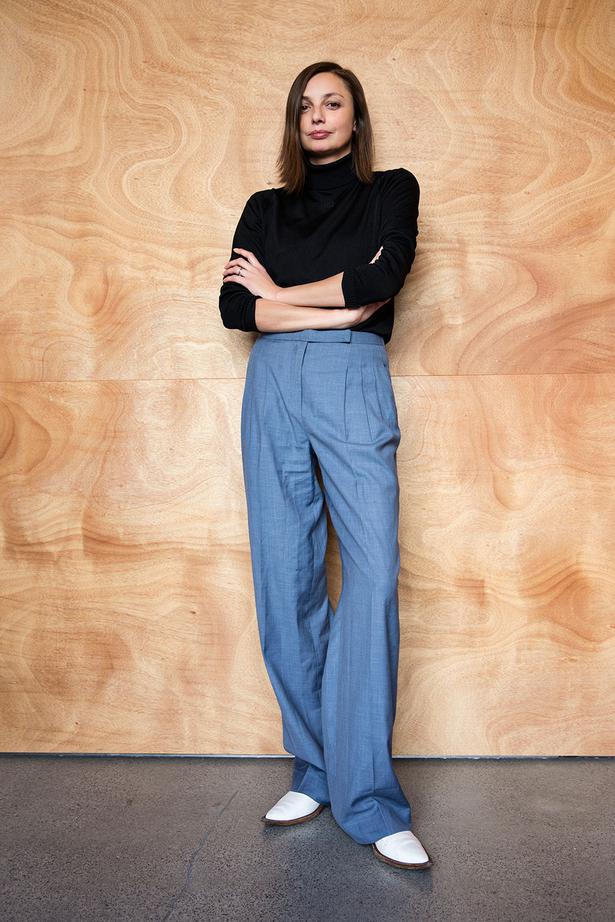 Tuesday Sept. 15, 2015
The telltale twang of the New Zealand accent is often the first characteristic Kiwis try to tone down when uprooting and moving abroad. But Wellington-born Kathryn Neale believes it's been one of her biggest assets.
The design consultant and fashion stylist, who has worked for American Vogue for the past 10 years, says her unexpected tone has made some of the world's most high-profile politicians, musicians and actors feel at ease for a photograph.
"It's strange and probably not politically correct to say, but nobody is intimidated by a New Zealand accent," says Kathryn. "I always felt like I could disarm people pretty quickly."
Admittedly, when we meet at Karen Walker's headquarters in Auckland, Kathryn certainly doesn't sound like someone who's just moved to the big smoke; the 20 years she's been based in New York have obviously left a lasting impression on her diction.
She's just finished talking details with Karen ahead of the brand's New York Fashion Week show, presented at Pier 59 Studios yesterday. She's been the resident stylist for the fashion house since SS15's The League, bringing a more refined approach than previously seen in the runway shows. The AW16 collection was inspired by the Soviet Union's secret training base in the 1960s, Star City, and features futuristic, sharp hemlines contrasted with traditional folk elements.
"I like to be as involved as possible, because some stylists, I think, just walk into the room when the collection's there and they put it together, which is one way to work. But I don't like to be surprised, or end up going to work on a show of things that I don't like. I want to know that it's good when I go in so I can make the best show possible."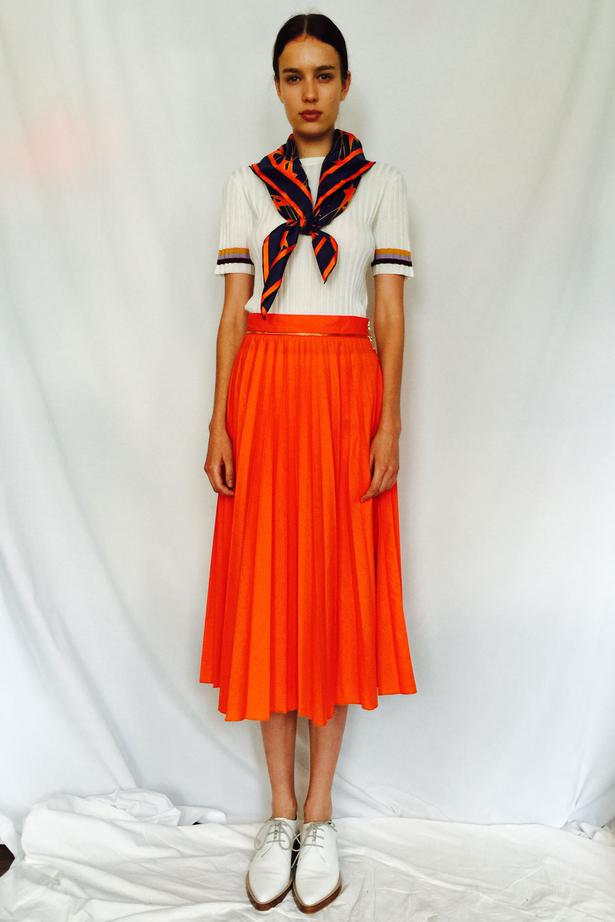 Neale grew up in the Wellington suburb of Newlands. She went overseas at 18 to pursue modelling after being signed by Ford, and worked in Tokyo, Germany, Milan and Paris, before settling in New York.
"When I was 21 I stopped modelling and went to fashion school, which was completely stupid and I dropped out, but I started going in a different direction."
While working at the Albright Fashion Library, Kathryn met Calvin Klein designer Francisco Costa and they hit it off instantly.
"I was working in the studio on the Calvin Klein collections with him, which was an amazing place to learn. So, in the background of Calvin Klein as a studio assistant, I knew a lot of the young designers who were coming up then, like Jason Woo and Peter Som, so I started working on their shows as a stylist."
As well as working with fashion designers, Kathryn has lent her talent to styling fashion editorials and profiles, working with American Vogue and Lucky to create looks for stars like Lupita Nyong'o, Kate Bosworth, Solange Knowles, Zooey Deschanel and Katie Holmes.
Kathryn says although Vogue is not the most casual place to work, the calibre of people and clothes is outstanding.
"Anna [Wintour] is an incredible boss and an amazing person to work for, but all the women at Vogue are incredible — Virginia Smith, Grace Coddington. It's a women-run company and they're all incredibly good at what they do. It's not necessarily the friendliest place to work, where you're not all talking about what you watched on TV last night, but I kind of appreciate that. As a working mother, I didn't go to work looking for friends, I went there to do an effective job, and Vogue is the place that you go to do that."
Working with high-profile celebrities in intimate situations means Kathryn has a pretty impressive bank of stories.
"As a good stylist, I really shouldn't say, but there were so many crazy things that people did. Horrible, horrible things."
Kathryn does offer one tale that's stuck: she was once tasked with flying to Leeds to shoot a young band called Kings of Leon, with the idea of photographing them on a bridge near the university. The band's manager, a "formidably large" man, met her on arrival and said an outside shoot wasn't an option because the lead singer had a cold, so suggested shooting at the hotel instead.
"A scenario where they don't even have to leave the hotel would be perfect for him. But taking short cuts like these always results in weak images," explains Kathryn.
"The hotel in question was straight out of a 90s Prince video. Wall-to-wall purple carpet with a harlequin wallpaper in jewel tones. Not right for the magazine we were shooting for."
After scheming with the photographer, Kathryn told the band they were going to shoot at a quaint English pub down the road, but instead took them to the location they had originally planned on. "The lead singer complained loudly," says Kathryn. "This is where I pulled out my ace. I was shooting the band with a drop-dead gorgeous English supermodel (Lily Donaldson) and I had filled her in on my needs at the fitting the previous day. She began draping herself elegantly along the bridge. The band tumbled out like obedient puppies and followed her lead.
"Of course, one of them ratted me out and called their manager who, from his hotel room window, had a clear view of our shoot and the crowd we were attracting."
Kathryn says she'll never forget the sight of him charging down the block towards them, bellowing profanities.
"He had obviously run straight from his bed. The sight of his belly swinging from side to side over his yellowed boxer shorts still pops into my mind. Of course, the shoot ended pretty much immediately at this point. But by then I had the photo."
Although she's enjoyed travelling and working with high-profile talent, Kathryn probably won't have angry managers chasing her down for a while — she's taken a sabbatical and moved back to her home town with husband Samuel Shaffer (Anna Wintour's stepson) and two children, aged 5 and 6.
"The only place that is interesting and inspiring to me at the moment is New Zealand, and I feel so excited when I'm here.
"I really want my kids to have a more complete view of who I am as a person, and I want them to stop mocking my accent."
Share this: