Kerby Jean-Raymond Of Pyer Moss Has Been Given A Major New Role At Reebok
It's the next step in the ongoing relationship between the two powerhouse brands, and a huge win for the influential designer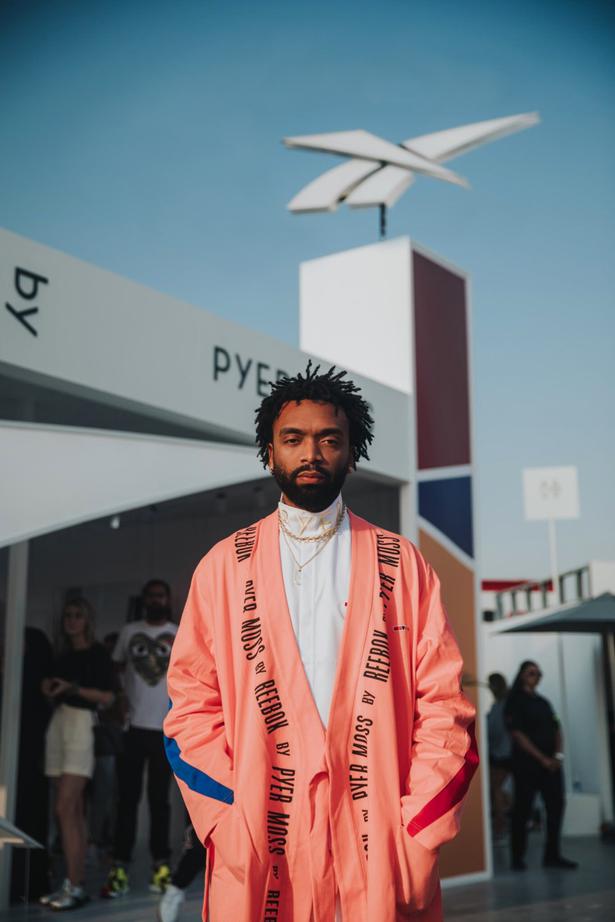 Thursday Oct. 8, 2020
In what is a transformative role, sportswear brand Reebok has appointed Kerby Jean-Raymond as vice president of creative direction — where he will work across multiple pillars of the company's operations, and drive the label's anti-racism programme (launching in 2021).
This new role is an evolution of the ongoing relationship between to two fashion entities; Jean-Raymond has partnered with Reebok for the past four years on a collaboration line with his fashion label Pyer Moss, and the range has been embraced by customers and celebrities alike, seen on Gigi Hadid.
Read more: Fashion's New Prince Pyer Moss Is Determined To Make The Industry More Relevant
Pyer Moss launched in 2013 and has played a significant role in shaping the zeitgeist of American fashion — intertwining heritage and contemporary culture to explore Black identity, and help define what's cool (and important) now.
In 2018 Jean-Raymond won the CFDA-Vogue Fashion Fund award for rising stars, and Pyer Moss has been worn by the likes of Michelle Obama, Tracee Ellis Ross and Lena Waithe.
Design hallmarks include vibrant colour, exaggerated proportions, and visualised activism – elements that can also be seen in his work with Reebok so far.
It's a savvy move for Reebok, as the historic streetwear brand asserts its relevance for the new decade; acknowledging its history (like the recent 35th anniversary of its Club C sneaker) while also embracing change and evolution.
And in a year that has been defined by calls for social change, protests against police violence in black communities, and society addressing racism, Jean-Raymond's appointment shows that fashion is willing to be vocal.
The first Reebok products under Jean-Raymond's creative direction will be released from 2022.
Share this:
More Fashion / The Latest