The Best Khaki Pieces to Buy Right Now
The utilitarian colour gets a chic update for autumn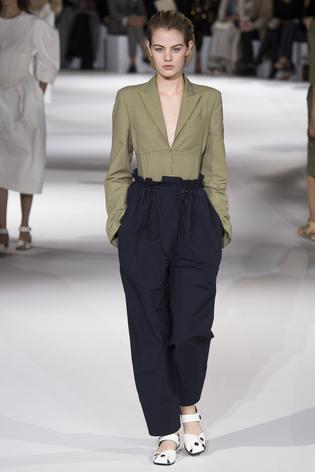 In fashion, there is a constant merry-go-round of colours considered the 'new black' — classic khaki, however, never ceases to inspire as a faithful neutral any time of year.
For autumn, the colour crops up again as an easy alternative to black, thanks to the proliferation of khaki bomber jackets, trench coats and parkas making a return to the streets.
While cotton drill and utilitarian details nod to its uniform roots, several designers have played with khaki-coloured silks and sequins for a dressed-up approach.
Even better are the neat blazers and work pants in khaki, from Stella McCartney, utilising her Savile Row training on sharp blazers, to khaki dinner pants at Diane von Furstenberg.
Shop our pick of khaki pieces to buy and wear right now:
Share this: