Louis Vuitton's Kim Jones on Koalas and Kakapo
How does one of the world's most exclusive menswear designers stay relevant? Kim Jones' global influence and down-to-earth attitude are a driving force behind what men want to wear right now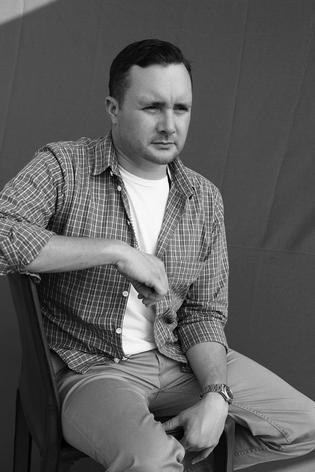 Kim Jones' eyes light up when he talks of finding a kakapo on his last trip to New Zealand. The wildlife enthusiast is responsible for the success of an entire menswear division for the world's biggest luxury brand, Louis Vuitton, and the dichotomy could not be more interesting; someone with a genuine love of the natural world and an equal passion for an industry not always known for being pure.
We're on the seventh floor of the Louis Vuitton HQ on George St, Sydney, as Kim prepares to host the launch of the Pre-Spring 2017 pop-up store in Westfield Sydney. The night before he'd picked up an award for the GQ International Menswear Designer of the Year with a surprise pre-recorded message from best friend Kate Moss.
Casually dressed in a plaid shirt, black utility trousers and a pair of rare Fragment Design x Nike Air Jordan 1 sneakers, he is unassuming, polite and softly spoken. But he perks up at the mention of his special encounter with the endangered parrot.
"When I came over to New Zealand, my friend Melanie Blatt who was at the time a judge on X Factor NZ, organised a trip to the South Island. We flew from Auckland, then took a boat out to one of three islands with kakapo on it," he recalls. "It was a huge forest and I thought we were never going to find one as we were only there for the day.
We heard this rustling in the bushes and suddenly one ran towards us and jumped on my arm! It was really amazing. I love wildlife and going to see rare and endangered animals and helping with conservation. It's really important to me."
Despite being the most influential menswear designer working today, outside of the fashion industry the name Kim Jones is somewhat foreign. Unlike some of his contemporaries who hasten towards the spotlight, Kim's is much more discreet. An online search of the name Kim Jones is equally modest, with search results largely made up of an Australian fashion blogger and Kimberly Jones, the diminutive hard-core rapper better known as Lil' Kim.
READ: When Kim Jones Travelled to India
There's nothing small about his career trajectory, however. The designer's body of work prior to his appointment at Vuitton in 2011 shows the breadth of his knowledge of men's fashion, having lent his design skills to brands such as Topman, Uniqlo, Mulberry, Hugo Boss, Dunhill and Umbro.
In an interview with Showstudio's editor Lou Stoppard last year, Kim recalls advice given to him by the late Alexander McQueen on his resignation from the brand to take on the role of creative director at Dunhill. "Lee was like, 'make sure you take that money and run! Go and buy a house!' So that's what I did."
Such pragmatic advice from the late designer highlights an endearing British sensibility and dark sense of humor, not far removed from Kim's own personality. The 36-year-old is well-matched at Louis Vuitton, having spent the majority of his childhood travelling to far-flung locales such as Ecuador, Africa and the Caribbean with his hydrogeologist father. The colour and motifs from those travels have woven their way into the narrative at Vuitton, a house whose 163-year history is built on the art of travel. Kim's debut collection for Spring 2012 was inspired by his childhood in Tanzania and Kenya.
The collection was described by fashion journalist Tim Blanks for Style.com as, "A union that seemed unlikely on the surface, turned out in actuality to be a relationship of remarkable, intimate compatibility", and featured bold check scarves inspired by the famous Damier print of the house and blanket scarves worn by Masai warriors.
That was five years ago. Today the fashion industry exists in a volatile global market, and designers are working harder to engage with existing customers while trying to attract the next generation. For the Fall 2017 menswear show last month, which included a capsule range collaboration with New York skatewear brand Supreme, the Louis Vuitton LV monogram logo was rendered in red and white, colours synonymous with the Supreme logo.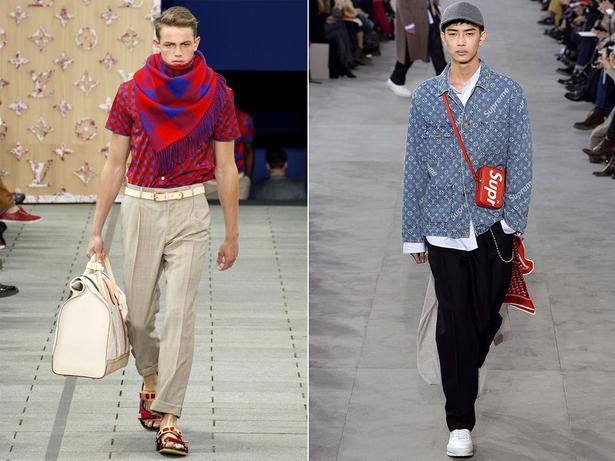 "I love collaboration. Marc Jacobs was good at that and actually Louis Vuitton was always connected to contemporary artists. It contributes to the legacy of the brand. Every time you work with someone you learn something new and have a different experience. It makes you look at things in a different way. That's really valuable as a designer."
The tension between his creativity and commercial responsibilities is something Kim approaches with a well-balanced attitude. "I just say what I think. For example, the black Damier and Monogram print was something I wanted to do for quite a long time, and now it's hugely sold out.
''I'm interested in doing things that will contribute to the legacy of the brand and think about things in terms of what people want."
You only have to look at the Spring 2017 collection which arrived in New Zealand last month to get an idea of Kim's collaborative handiwork.
The collection combines his love of streetwear with luxurious fabrics, and features the work of brothers Jake and Dino Chapman, in what is his second collaboration with the artists known for their anarchic, sometimes controversial works (the first was in Fall 2013). Illustrations of mutated animals are printed on garments, bags and accessories to give a subversive punk twist to the collection.
READ: Louis Vuitton's Sportswear Transformation
"It's probably one of my most personal collections. I've mixed my childhood in Africa, my affection for the wild and my true love for London, my hometown and the punk scene that influenced me so much when I was a teenager," says Kim. Our CEO Michael Burke loved the first collection we did with the Chapman brothers so much, so we thought let's do something else with them. I don't have animals in every collection, but for this collection we looked at a rhino, elephant, lion, giraffe and zebra print. There are elements of the London punk scene and the generation of kids who grew up after apartheid in South Africa, and being inspired by how they mix things together and create an interesting take on punk style.
It's 40 years since punk came out, and it's so mainstream now. It's not really standing for what it used to, so there was nothing antagonistic about it. I was thinking hey, this is here, and it's here to stay."
Kim's love of sportswear and collaboration also found its voice in the successful Louis Vuitton America's Cup collection — a capsule line to mark the event as it culminates in the finals in Bermuda this May.
"Anything that is designed for pure sport is really interesting to me, because that is where you get a lot of fabric development and techniques that haven't been done before. I reference those things a lot, and I want us to be the best at making everything so I look at things in an authentic way, learning the technology from different people. You can take info from one to the other and it can make your work more authentic and stronger."
For Kim, a comprehensive wardrobe that works with the changing way men are living their lives is important; conveying that message through retail and e-commerce networks even more so. The pop-up stores are another way for customers to enjoy the Vuitton experience, appearing recently in Bangkok, London, Milan, Beijing and Berlin. Traditionally an indie concept for emerging brands, the pop-up works just as well for brands at the upper echelon of fashion.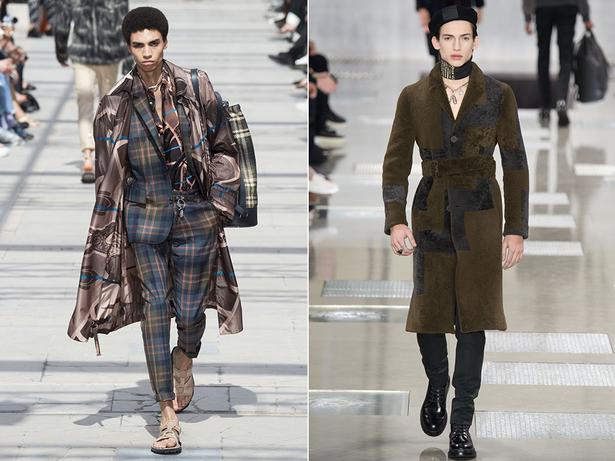 "The menswear has been performing really well in Australia so we decided to open a pop-up here," says Kim. "It gives me an opportunity to visit markets I wouldn't normally visit. There are lots of self-made successful men out there who enjoy buying things to celebrate their work.
There's also a lot of young customers, who are important to the brand. We're a very expensive brand so we want it to be better understood why things are expensive, and communicate that buying something from Vuitton is going to last your whole life."
Our time is up and Kim stands to shake hands, before being quickly ushered to his next scheduled appointment — to have his photo taken in the pop-up's gleaming metallic silver cave. Later in the evening we meet again at the cocktail function and we chat briefly before he is, again, whisked away for more photos, this time with Australian model Jordan Barron, who swirls into the event all sun kissed, floppy haired and wearing a silk Louis Vuitton shirt.
Camera flashes fire away in a frenzy and Kim takes the attention in his stride with a typical sense of calm across his face, no doubt counting down the hours before he can go and visit a real-life koala bear.
KIM JONES ON…
Auckland: "I think it's a really amazing city. There are lots of cool shops and a really interesting scene going on. I know Karen Walker and I like the fact she's become so successful in her own backyard. There are so many new designers in New Zealand, and I always look out for new designers because I get to see what's happening and what makes each city so different."
Collecting: "It's in my blood, and a documentation of my life really. My father and uncle are both collectors. I like to collect pieces from all around the world — but I'm not afraid to edit either. I have a large archive of English clothing from 1970 -1995, designers like Vivienne Westwood and Leigh Bowery, which really started quite organically. Now I want to collect complete outfits and hopefully present to a museum."
The See-now, Buy-now model: "I' d rather see what happens. I can understand that with the high street, but realistically studios and brands work really hard and for us its impossible because the levels we have to attain are high and it wouldn't valid for brands like ours. Occasionally we might release a bag immediately from the show, but there's a lot of people to be accountable for in the process. There is still something about waiting that's special. Theres a lot of aspirational people who buy Vuitton and they save up to buy, so that is important."
Social Media: "I find the explore option on Instagram really interesting where you find pictures that you would normally would never look at. I have pictures I've screen-grabbed that find a way on to my mood board. I use Instagram as a visual diary. Getting feedback is great too."
Share this: