Kingkang Chen's Graduate Collection
Kingkang Chen's graduate collection was chosen by the judging panel as the best New Zealand collection at this year's iD International Emerging Designer Awards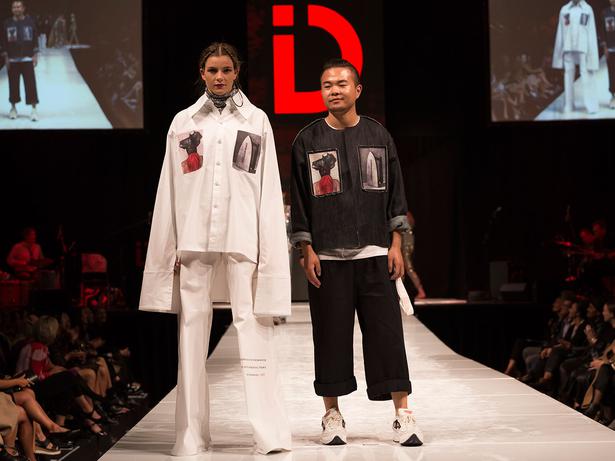 Wednesday March 23, 2016
Something that designer Kingkang Chen said about one garment in his collection stood out. It was the story behind a top he made entirely of silver circles held together with strips of fabric. It is one of the more editorially inclined rather than wearable of his pieces, but it is how that story translates through the garment along with Kingkang's outlook on life that is special.
"In China there is a saying — life is a circle. So I put heaps of circles together, like the world, to explain how people randomly connect — like meeting you today. I didn't know this was going to happen yesterday. We can't control everything it is random," says Kingkang, over a cup of coffee in Dunedin's Morning Magpie Cafe.
He is feeling a little tired after only three hours' sleep. He was out celebrating for most of the night, having been selected by the iD International Emerging Designer Awards' panel of judges — Emila Wickstead, Margi Robertson, Kate Sylvester, Tanya Carlson Stefan Spiegel and Patty Huntington — as having the best New Zealand collection in a show that saw 38 recently graduated designers from 10 different countries present their collections.
The past few weeks have been busy for the Chinese-born designer who graduated from Whitecliffe College of Arts and Design at the end of last year. Just last week his collection was in Melbourne for the Virgin Australia Melbourne Fashion Festival, after he was approached out of the blue to show alongside the likes of Kiwi label Eugenie and popular Australian brands Perks and Mini (P.A.M) and Emma Mulholland.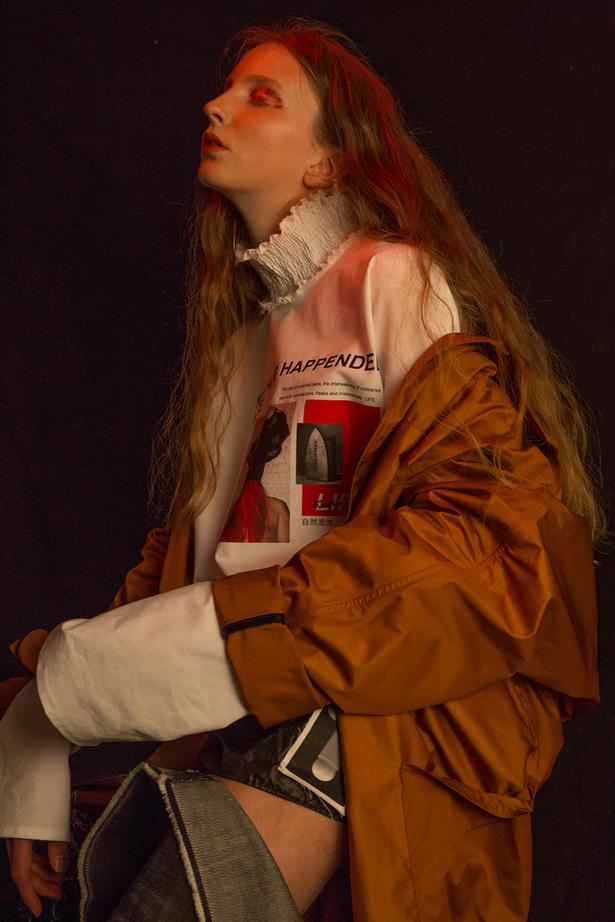 Kingkang, 25, moved to New Zealand five years ago on a student visa from Tianjin, two hours north of Beijing. His parents own a company that makes uniforms for the Swedish army and they wanted him to move to New Zealand to study business, but he wanted to study art and fashion. He always has.
"I keep telling them I want to do art and fashion in high school. I wanted to do this so badly, but they were like nah, nah, nah you can't do it." He says getting into an art school in China is very competitive and most students start doing art at the age of 5.
Kingkang studied business in a foundation course at Auckland University, along with a design paper in which he came top of the class, even though he had never studied art. He decided to leave his business degree and take up fashion at Whitecliffe. His graduate collection, Happening, draws on the whole meaning of life and his happiest memories of living in New Zealand. He describes his aesthetic as a mix of street, high fashion and art.
His designs are made to be worn by both men and women and for this collection he was inspired by the Dada art movement and subculture group in Wolfgang Tillmans' photographs. After the iD show, judge Kate Sylvester explained Kingkang was chosen for the award because of his strong story and fresh energy. She loves his colour palette and the pure spirit of his collection.
"He also had a great contemporary story about New Zealand life to tell, about coming over to study and his experience. His collection is telling the story about the disconnect of being an Asian student here, building a life here, and now facing what to do next. He has learned to love New Zealand, now he's got to fight to stay on — or does he move off into the big wide world? All of that was expressed in his collection."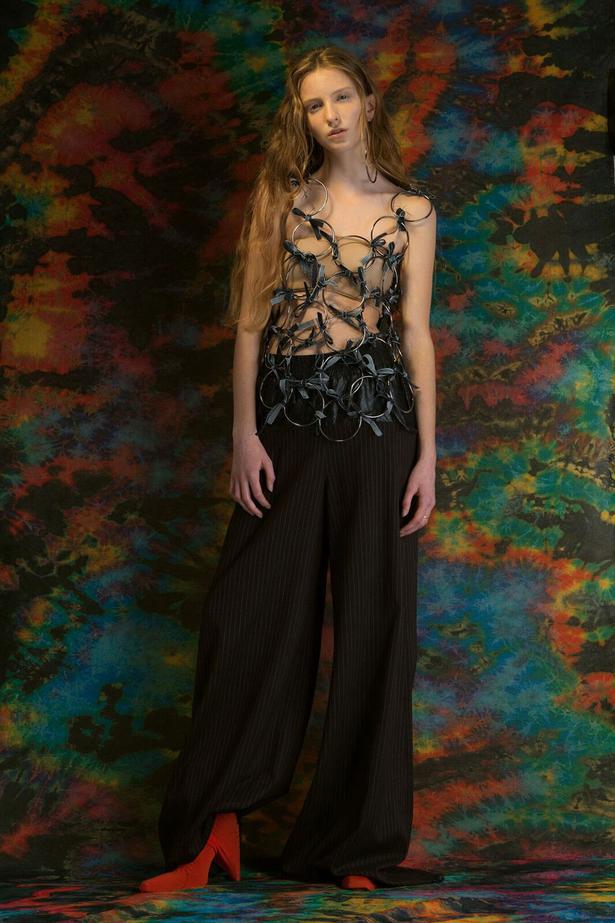 Kingkang is now on a one-year working visa and hopes to find work with a New Zealand designer. He says he is probably most suited to Zambesi, Nom*d, World or Stolen Girlfriends Club but would also love to work for Kate Sylvester or Karen Walker. He wants to live in New Zealand — because it is where he feels most inspired — and sell his designs both here and in the Asian market.
"I would love to do the design in New Zealand and do some New Zealand-made. I always get the inspiration from people around me: there are so many great artists, designers, stylist, photographers here — it is a really small industry but everybody is so close."
His friends Sebastian Hunt and Dylan Richards styled his lookbook, the last styling job they did in New Zealand before reportedly being called up by Kanye West's people, followed by a call from Kanye himself to work on the Kimye (Kanye West and Kim Kardashian) styling team.
Already two Japanese companies have made contact about his clothes asking to stock his label. And though the silver circle top illustrates his view that everything happens for a reason, he also likes to write messages on his clothing.
The top (pictured) that says 'Nothing Happended Here' was a spelling mistake by the printers, but he describes the error as a "gift from God". "I love it, because it shows my concept to life — like things just happen. It's a mistake with my garments like nothing happened here — but some mistake did happen here, it's magic, it's so funny."
Share this:
More Fashion / Features & Profiles