Will You Wear Kitten Heels Again?
One of fashion's most debated accessories is back, again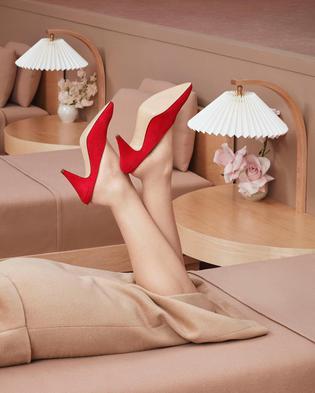 No stranger to controversy, the kitten heel is perhaps one of fashion's ongoing most hotly debated accessories.
Rising to popularity in the 50s, typically defined as a stiletto heel that measures 5cm or less in height, it first made a splash when worn by Audrey Hepburn in 1950s classics such as Roman Holiday and Funny Face.
From the 80s to the 00s, the kitten heel has made a regular reappearance to the limelight - from 90s supermodels to New York it girls like Sarah Jessica Parker, and starlets like Paris Hilton in the early 00s.
Those paying close attention to the runways will have noted a stealthy and steady comeback over the last few years — with J. W. Anderson, Chanel, Prada, Dior, Celine, Vetements and beyond all getting low, and cult labels such as New York-based Mansur Gavriel also adding fuel to the fire in brightly coloured suede.
As designers continue to reimagine the possibility of the style more than ever, the kitten heel may just be here to stay.
Shop Kitten Heels:


Share this:
More Fashion / Trends & Shopping