Kowtow's Playful Collection Offers The Cheer & Comfort We Need Now
An optimistic new range, two pieces in particular will be hot property
SPONSORED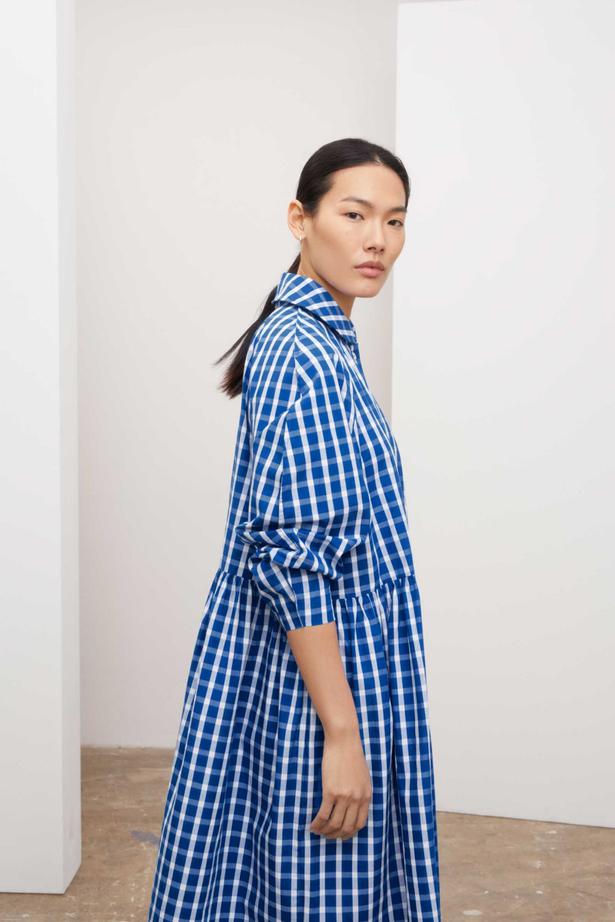 Friday Aug. 27, 2021
The latest release from the local brand, and part of its shift to smaller capsule drops throughout the year, the new collection by Kowtow is a joyful ode to simpler times — with childhood play inspiring not only the look of the range, but the methods behind it.
Designed during the first lockdown last year, with Kowtow founder and creative director Gosia Piatek telling Viva that her team harnessed the combination of time, creative constraints, and the collective mood to explore joy in their process. "We used the time of the first lockdown to explore the concept of play," Gosia explains. "Taking it as an opportunity to unfold our own creativity, and ultimately design a collection that would uplift people during a time of uncertainty."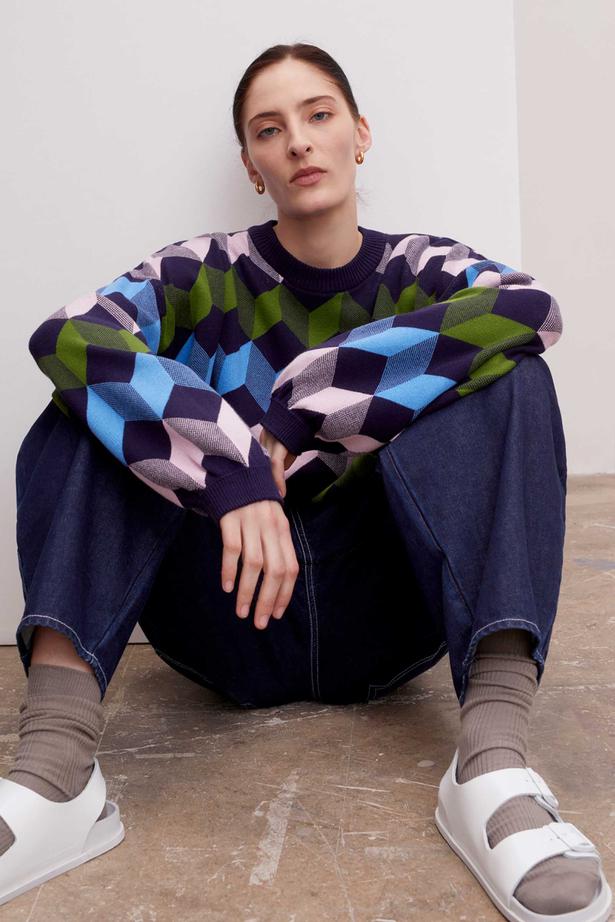 As the Poneke-headquartered brand unveils its new collection of organic cotton garments, Aotearoa finds itself, once again, under level four Covid-19 restrictions — somewhat fortuitous timing. "It does feel a little serendipitous that we are now releasing the collection under similar circumstances," Gosia says. "It's a timely reminder for people to consider the small things that bring them joy, and encourages them to explore constructive play, rather than feeling anchored down to their devices."
READ: 8 Key Takeaways From Kowtow's ZERO% Panel
Beyond the hands-on craft behind the ideation of the range, the team were also inspired by influential figures in art and design who explored play. Most notable are references to the American sculptor Alexander Calder (the range includes a Calder dress, $389, and shirt $249) who was famous for his mobiles, which combined balance, primary colours and abstract shapes. There's a childlike sensibility to his work that aligns with the creative process behind Kowtow's new range — elements of cut-and-paste, primary colours, and optimistic naivety are woven through the new collection.
That sense of play is translated into textiles like an azure blue check (the colour has become something of a Kowtow signature), outsized ruffles and a block-inspired T-shirt print, meanwhile strategically soothing colours drawn from youth include grass green, sky blue and ballet pink. Equally comforting fan favourites return — like the brand's popular wrap cardigan, striped t-shirting and building block pants — while the pussy bow, peter pan-collared Calder pieces will likely be a quick sell-out.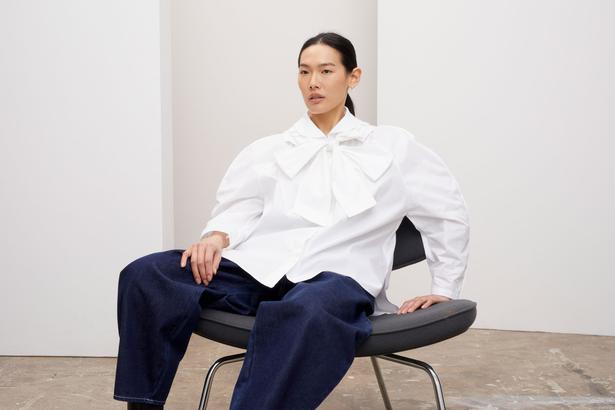 Kowtow 'Calder' shirt

The collection also draws from a famous quote by Charles Eames. "Take your pleasure seriously," said the famous industrial designer, who alongside wife Ray, were considered some of the most significant designers of the last century. It's an ethos that underpins the new Kowtow collection; play, pleasure, it's all-important. And Kowtow wants people to be bold — bright colours, exaggerated silhouettes and considered choices, these can all bring you joy.

Another thing the brand takes seriously is its planetary impact, a constant work in progress for Gosia and her team (earlier this year it announced its journey towards zero per cent plastic). Every piece in the new collection is made from 100 per cent Fairtrade-certified organic cotton, and to communicate this — and recognise the wearers responsible choice — each of the brand's 'building block' styles feature a coloured pip to quietly communicate the values behind it.

It's a nice idea, and the subtlety is shared with Kowtow's quiet approach to improving its corner of the industry, bit by bit.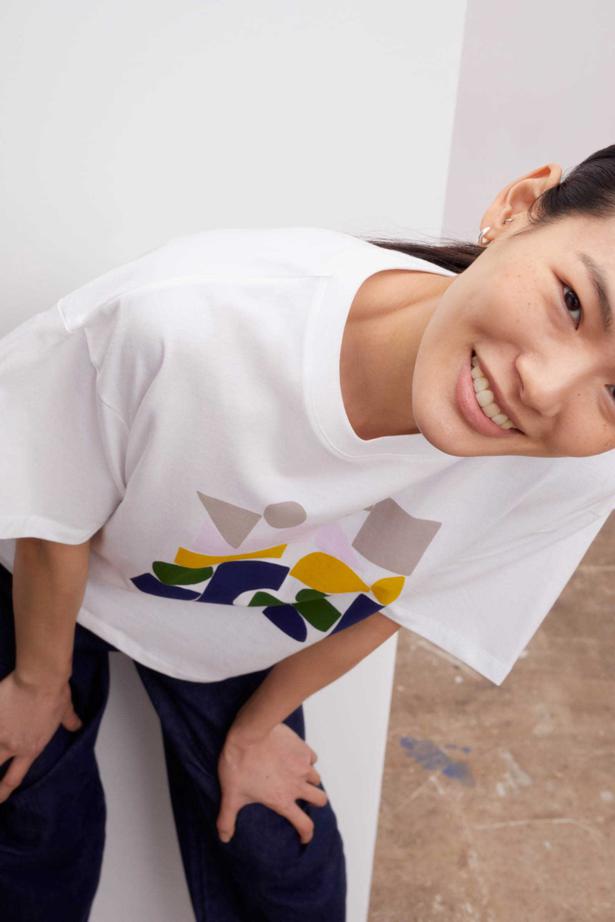 Shop the new collection online and head to kowtowclothing.com. 
To celebrate the sustainable brand's playful new range, we're giving one very lucky Viva reader a $1000 Kowtow gift voucher — enter now.
Share this: