Kylie Jenner Has Signed a Deal with Puma
And the other news you might have missed this week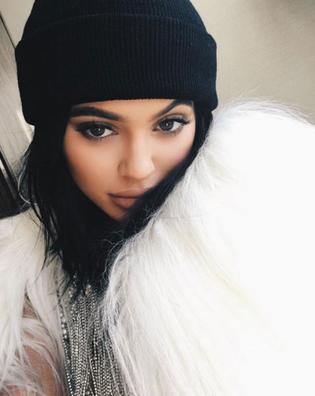 1. Much to Kanye West's chagrin, Puma has confirmed that sister-in-law Kylie Jenner will appear in it's spring/summer advertising campaign. The confirmation comes after West, who is closely aligned with rival sportswear brand Adidas, shot down rumours of the collaboration on Twitter, saying: "1000% there will never be a Kylie Puma anything. That's on my family! 1000% Kylie is on Yeezy team!!!"
2. Stella McCartney is set to extend her clothing label into menswear, according to Women's Wear Daily, ready to launch her first collection for Spring 2017.
3. Gossip singer and model for the likes of Marc Jacobs and Jean Paul Gaultier Beth Ditto has launched her own fashion label, catering to sizes 18 and over. Made in New York, the 11-piece collection for spring 2016 features jumpsuits, op-art prints and vintage-detail dresses. See highlights from the collection.
4. A handful of pieces from the Costume Institute's upcoming exhibition Manus x Machina, which looks at the use of technology in fashion, have been revealed, including a synthetic scuba knit Chanel haute couture wedding ensemble (which was worn by New Zealand model Ashleigh Good on the runway) and an Yves Saint Laurent feathered gown. The exhibition runs from May 5 to August 14 at the Metropolitan Museum of Art in New York City.
5. Kiwi model Vinnie Woolston has landed another lucrative modelling gig with Yves Saint Laurent, appearing in the brand's latest video for L'Homme fragrance. Watch it here:
Share this: