Label to Know: Self-Portrait
Han Chong launched his Self-Portrait label three years ago and now even the discerning Kate Middleton is a fan of his affordable partywear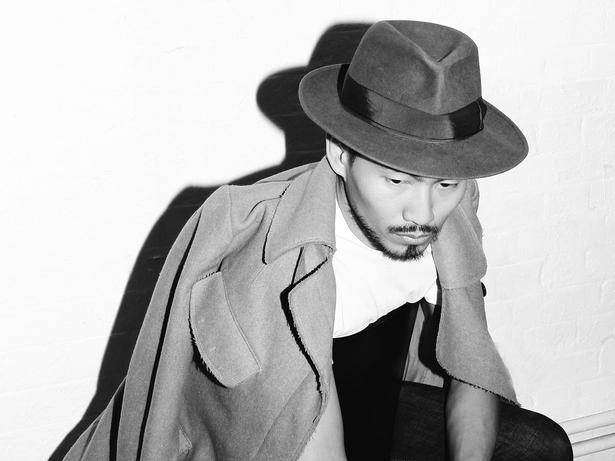 Thursday Dec. 1, 2016
While you may be more familiar with the "Kate effect" that boosts fashion retailers, it works both ways. Fans of the London-based label Self-Portrait were more than a little smug when the Duchess of Cambridge strode out on the red carpet wearing their dress this month (pictured below). That white lace-bodiced number, with a racy split up the front, was an old design that those in the know had already snapped up and worn.
Either way, it shows that in three short years, 37-year-old Malaysian designer Han Chong has fashioned a label with serious status and selling power. Last Christmas, London department store Selfridges sold one Self-Portrait piece every six minutes, and this year that pace hasn't slowed down. Since its launch the brand has grown 100 per cent each year. It's now stocked at top international boutiques, including Harrods, Neiman Marcus, Net-A-Porter, Dover Street Market, Harvey Nichols, and Matchesfashion.com, and on its own website.

Chong was beside himself when someone first tagged a blurry picture on Instagram of the Duchess wearing his dress, one she had bought herself months ago, biding her time for the right occasion to wear it. "I couldn't sleep that night, I was too excited. I could always see her wearing Self-Portrait, but I never thought it was going to happen," he says. "She looked amazing. But it made me happy because the customers were so proud to own the dress and be able to say, 'I wore it first'."
Kate is far from the only notable woman to have worn his designs. Reese Witherspoon was an early adopter, as were Michelle Obama, Jessica Alba, Naomi Harris and Kerry Washington.
I know what you're thinking — bully for them and their team of stylists and a never-ending well of gold to splash around on their wardrobes. Well, hold on a minute. You can pick up one of his dresses from around $500. Kate's white maxi gown, which Chong has reissued (order yours now at self-portrait-studio.com), costs £320 ($NZ564).
In fashion-buyer speak, it's a "contemporary" brand. In the real world, it means that while these are treat purchases, they're certainly not out of reach. Chong has cleverly tapped into two overlooked markets: occasionwear that isn't old-fashioned and naff, and dresses that don't cost the earth. Which is why, if you've attended a wedding this year, I'll bet at least one guest was wearing Self-Portrait.
For Chong, maintaining this price level is crucial. His idea for the brand came about because he noted that there was "very little out there with the right balance of design detail. It's either high street or designer. Nothing in between. All my friends are normal girls with normal incomes. They couldn't find pieces that were a bit special. They loved fashion but didn't have the money to spend on designer pieces, but they wanted better quality than the high street".
His goal was to make his end of the market as respected as eye-wateringly expensive designers. And it's working. Chong has been nominated for the British Emerging Talent award at the upcoming Fashion Awards, the industry's equivalent of the Oscars, which take place on December 5.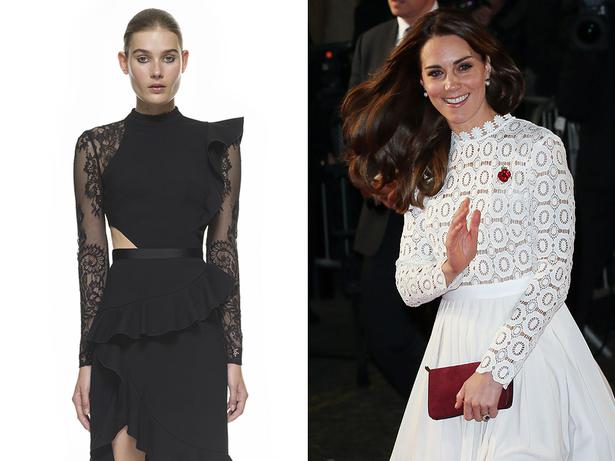 A key part of his success has been to maintain this acute focus on his customer. "It's not all about your creative desire," he explains. "It's about designing for her. I think about her lifestyle, what occasions she goes to, how she wants to feel, how much attention she wants to get. I also want her to have fun with the dresses — is it comfortable? If it's too glamorous, will it restrict her from having fun? She needs to be able to move in it."
Such practical focus has come with a keen fastidiousness from Chong. To keep his costs down, his early-fit models were friends — ones with boobs and hips who didn't mince their words when it came to feedback. He listens intently to them. "She might say: 'this dress makes me feel fat' or, 'this dress makes me feel short'. With women, getting dressed is the most emotional thing, everything is about the dress and how she wants to feel. You need to think of what is going to make her confident."
That Chong has ended up living near Brick Lane in London's East End and running his own label was by no means a given. He grew up in a small town on the island of Penang, Malaysia. At 19, when he started in fashion, he was, by his own admission, naive. The furthest he'd travelled was to the capital, Kuala Lumpur. His father runs a shop selling pork delicacies — and still lives with his other two siblings back in Penang
It's only in the past couple of years, since finding such success, that Chong finally explained to them he was working as a designer, rather than the vague job in "art" he'd previously claimed. His father now pins up the press coverage on his wall and boasts to the rest of the village about his son; his 22-year-old sister sends him her clothes orders via text and has set up their father with an Instagram account so he can follow his son's success.
Chong was always interested in art — his aunt was a local painter — but he had barely even heard of fashion until a tutor at his school, who happened to be a graduate of London art school Central Saint Martins, enthralled him with stories of the UK capital, Alexander McQueen and John Galliano. The seed was sown. At 19, Chong moved to Kuala Lumpur and worked for a local designer for three years, learning everything from production to styling and putting on events. "People would buy handbags more than fashion [there]. I wanted more, it wasn't enough," he says.
So, aged 22, he upped sticks and moved to London. With little English (he is now fluent), he was stuck in odd jobs, working in a salon, sofa-surfing and tailor-making pieces for friends on the side. A friend eventually advised him to ask Central Saint Martins for advice. The admissions tutor took one look at his portfolio and told him to enroll on the next year's womenswear degree course.
After graduating and honing his design skills, he learned about the nuts and bolts of production and customer needs, working for London high street stores River Island and Topshop. "Sometimes a tiny detail like the colour of a button can affect sales," he recalls. "Last season you might have done something that worked, then the next season you do it slightly differently but it doesn't sell. You learn to analyse everything."
From there, he eventually launched his first label, called Three Floor. He was working with three collaborators on the line, which after two years became too much. Chong wanted to distil his vision and do exactly what he as he pleased, without compromise. He borrowed a small amount of money from a friend and mined his buyer contacts, shrewdly negotiating 30 per cent down payments on orders so he had enough money upfront to be able to produce his collection. (So often the downfall of many fashion labels is the problem of having to lay out all the money for production in advance of selling anything.)
Chong then found a factory in China, which he taught to produce his complicated pieces to his exacting standards. "China has the best resources and machines. It was hard to find the right factory, and they needed a lot of training. At first they said, 'You're crazy, I'm not joining up 50 pieces of fabric in one dress', so I had to monitor it really closely." He visits the factory every second month to ensure standards are maintained.
His pretty but modern design signature is the crucial part of his success. A Self-Portrait dress is instantly recognisable — that combination of beautifully cut lace, and sheer panelling in hourglass shapes — and something that he has knowingly honed (and has been slavishly copied by both high-end and high-street retailers). Many labels start out aiming to keep their costs low, but end up edging up to more designer price points, but for Chong the price is crucial. "My goal is to offer something for real women. If you really want to [make it affordable] you can."
Unsurprisingly, the label is expanding. As well as launching a bridal collection (another sharp move given how many women don't have thousands to spend on a wedding dress), he has begun to inject more separates into the collections, and next season hopes to turn his pretty striped blouses with delicate lace insert details into his next bestsellers.
"I don't think more than two or three years ahead," says Chong. "I want to react to what happens and stay current. I need to observe what is going on, what's missing and think about what I can do better. That's my plan."
— The Daily Telegraph
• Self Portrait is available in New Zealand at Muse Boutique.
Share this: