Enter Viva Fashion on the Field at the Land Rover NZ Polo Open 2017
Get your outfit ready for Viva Fashion on the Field at the NZ Polo Open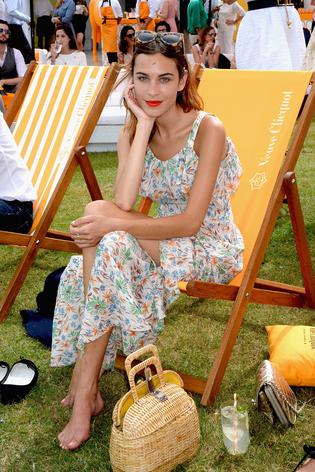 Mark your calendar and prepare for one of the most stylish sporting and social events of summer, the Land Rover NZ Polo Open 2017 held in the scenic countryside of Clevedon on February 19.
This year, we are delighted to be the official partner of one of the most fun parts of the day (aside from stomping the divots) – Viva Fashion on the Field, where stylish attendees can enter for a chance to win some incredible prizes all while sipping on champagne in the sun.
There are three categories to enter: Best-dressed Woman, Smith + Caughey's Best-dressed Man and Best Shoe, with prizes worth over $6000.
The winner of best-dressed woman will take away a $2500 Smith + Caughey's voucher, a $1500 Kate Sylvester voucher, $1000 worth of Tom Ford fragrance and makeup and a $500 Zoe & Morgan voucher.
The Smith + Caughey's Best-dressed Man prize includes a $1000 Smith + Caughey's voucher, and the winner of Best Shoe will get a $500 voucher from Mi Piaci or Merchant 1948.
Designer Kate Sylvester, Viva editor Amanda Linnell, Smith + Caughey's womenswear buyer Kelly Chismon and Smith + Caughey's menswear buyer Christian Harmes will be the line-up of judges to impress on the day.
The Land Rover NZ Polo Open 2017 is New Zealand's premier polo tournament, which sees professional polo players from around the world competing for the winning title. There's extra cause for celebration this year, marking 40 years of the NZ Polo Open.
To enter Viva Fashion on the Field, simply register on the day, or send your name and the category you plan to enter media@aucklandpolo.co.nz
The Land Rover NZ Polo Open, Sunday, February 19, 2017, Fisher Polo Field, 102 Clevedon-Kawakawa Rd, Clevedon, Auckland. Tickets from iticket.co.nz
Share this: