What Lee Miller Means to Kate Sylvester
Model, Man Ray muse and war photographer, Lee Miller was a woman of intrigue and daring. Kate Sylvester shares exclusively why Miller is at the heart of her new collection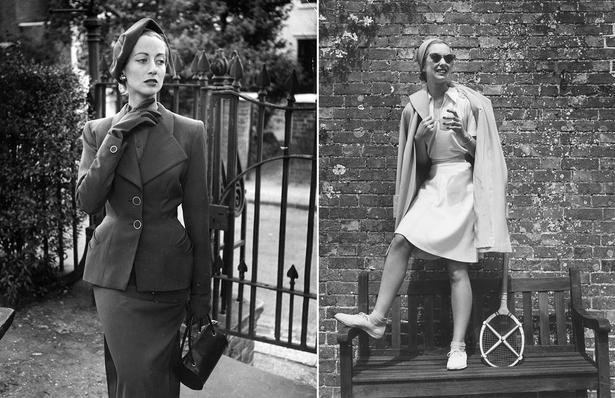 Wednesday Aug. 17, 2016
'Lee's been with me a long time, since I read my first book on surrealism as a teenager. Those were her lips used in our autumn/winter 2008 Art Groupie print. Man Ray had immortalised them in his work and then we did, through ours.
Then when we did A Muse, the spring/summer 2016 collection based on Picasso's muses, she kept popping up. I was looking at images of her and thinking 'God, fantastic, that's great'. And then chiding myself, 'no she's not a proper muse, she's just a friend. It's not her time — file it for later.'
I knew so much about her already, I'd read her biography and been aware of her for so long; I knew what inspired her to me. She was the most beautiful clothes horse but then she turned her back on it all, desperate to prove herself and break through in what was essentially a man's world. I can't imagine how hard that must've been.
Lee moved to Paris to escape. She'd been a model in New York and become completely bored with her glamorous life which she'd begun to view as increasingly vacuous and shallow.
She wanted to study photography but had no interest in fashion photography, or any other relics from her past life. Instead, she arrived in Paris determined to become Man Ray's apprentice. She insinuated herself into his life, eventually becoming his muse having slowly ingratiated her way into his work and studio.
Man Ray had initially resisted taking Lee on as an apprentice but ultimately her strategy paid off. There are a lot of issues around much of his work from this era and whether it was actually Lee who took many of the photos credited to Man Ray.
Afterwards it took her a long time to break out of his shadow, but she was determinedly her own person. She lived in Cairo for a time and when war broke out she reinvented herself as a photojournalist, and became the war correspondent for Vogue. On April 29, 1945, Lee was the first photographer into Dachau as it was liberated. All of the very first images that came out of there, when people first realised the true horror of the camps, they were her images that broke that.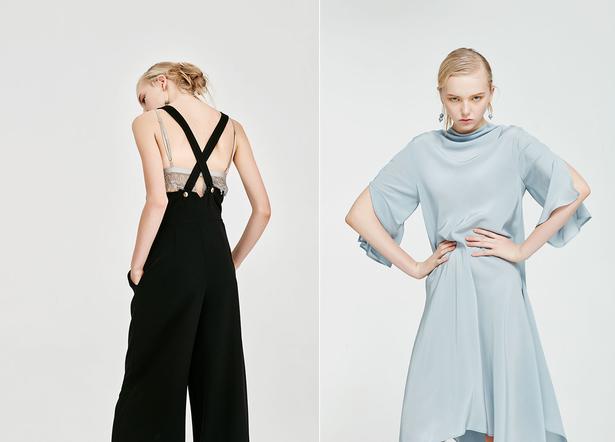 Later that same day she went with the GIs to Hitler's apartment in Munich, where she trekked dirt from the camp across the floor before stripping off and bathing in his bath. She posed for a photo as she did so, the mud from her boots clearly visible across the bathroom floor.
She later said she never felt clean again; she could never get rid of the stench of the concentration camp. The next day Hitler killed himself in his bunker in Berlin.
Lee had so much drive to prove herself as more than a pretty face and I was so fascinated by the way, once she shunned that glamorous world, all the images of her changed. It had never been her, it was only the image of her portrayed through her modelling portfolio. Yet she always had an incredible, effortless style, she wore very masculine clothes and looked fantastic in them too. I guess her huge struggle the whole time was to prove that she wasn't just a glamour model.
I keep lots of themes and muses up my sleeve. It's a really big, fat sleeve! I've talked about this before, but when you have to produce a new collection every six months it's crucial to find ways to make that creative process exciting and interesting. For me, it's about creating these stories and what was so interesting here is that it's a very linear story — the way she developed — and the collection really followed the same path.
There's the time when she started off as a model. The feminine elements of the collection are from that period in the 30s when Lee was a very glamorous model. We've used lots of lace and feminine aspects. I feel like it's really the 30s that come through strongest in the feel of this collection. I just love the silhouettes and the sophistication of this beautifully understated, elegant era.
Lee married an Egyptian when she lived for that time in Cairo. The bohemian prints and the raw linen print in the collection reflect that time. From there the focus was really on her time as the war photographer covering combat for Vogue. She would wear big, masculine khakis so, to reflect this period of her life, we've incorporated utilitarian elements into the collection. We've used lots of leather, leatherette and Prince of Wales suiting.
And then, finally, everything goes full circle. Lee ended her life living in an English country garden and so the real florally, feminine elements come back in. I guess if you split up the collection, the floral elements are the garden, and the more sophisticated feminine 30s silhouettes are her early modelling years.
You could certainly say the Kate Sylvester muse is a certain type of woman. They've got to have a unique story, a real sense of adventure and they have to challenge me. 'Looking good' just isn't enough to hold my interest. Lee wasn't totally outrageous, she didn't cause crazy scenes like Dora Maar, but she was very bohemian.
She had affairs with women and was very strong and sure of herself. I think of how hard she'd have had to battle to go behind the lines, to go into the military zones as a woman. It was one thing to get Man Ray to accept her, another to force acceptance from other war correspondents and the military.
Above all else, she was a woman of incredible contrasts and that is why I had so much fun with her in this collection. From NYC to the English countryside, from the pages of Conde Nast to World War II, there was so much great material for me to play with her extremes."
Share this: