See Lena Dunham and Jemima Kirke in Lonely
Actresses Lena Dunham and Jemima Kirke feature in Lonely's latest campaign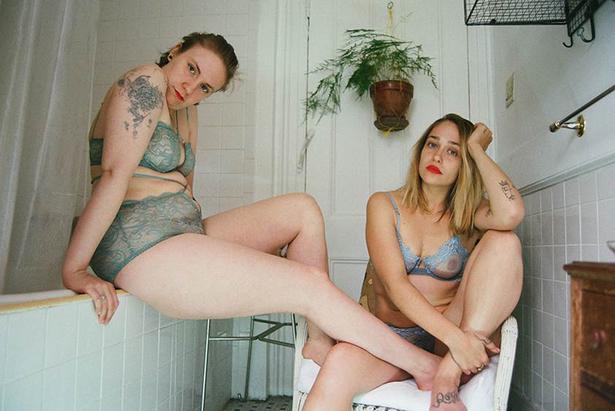 Thursday Aug. 25, 2016
Friends and Girls co-stars Lena Dunham and Jemima Kirke have stripped off for a campaign for New Zealand label Lonely.
The image is part of the brand's photographic series Lonely Girls Project, which features women from all around the world with the aim of challenging traditional lingerie advertising.
Lena, who also writes and directs Girls, has been a long-time supporter of Lonely, having posted pictures of herself in the lingerie in the past.
Earlier this year, Lena spoke out about what it felt like to be retouched, and how she would no longer star in editorials unless they agreed not to alter her image.
She wrote in an essay: "Maybe it was the feeling of barely recognizing myself and then being told it was 100 percent me but knowing it probably wasn't and studying the picture closely for clues. Maybe it was realizing that was an image I had at some point seen, approved, and most likely loved. Maybe it was the fact that I no longer understand what my own thighs look like. But I knew that I was done."
The most recent picture was shot in New York by expat New Zealander Zara Mirkin, who has frequently collaborated with Lonely in the past.
Since launching in 2009, the Lonely lingerie line has been picked up by stores around the world, including Opening Ceremony, Net-a-Porter and Selfridges. The designs have been worn by celebrities including Kim Kardashian, Lorde and Gig Hadid, among many others.
Designer Helene Morris told Viva last year the brand was designed to empower women to feel as if they didn't need to be a certain way to feel beautiful.
"It was a reaction to traditional lingerie imagery.
"No padding, no-push-ups, no G-strings."
Share this: