Lessons We Learned From Mum
Nine clever daughters share the most important life lessons they learned from their mums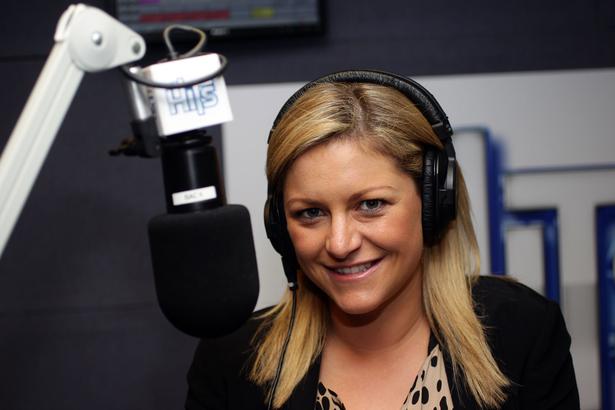 Sunday May 8, 2016
TONI STREET
Seven Sharp presenter, co-host of The Hits on Saturday mornings
"One of the best things I learned from my mum is to be myself, and to understand that it will always serve you best if you stay true to who you are. When you're younger it's often tempting to act a certain way or to pretend you like certain things to be well liked, but as you grow older you learn it's actually exhausting trying to please everybody.
Mum never tries to be anyone she's not, she has no airs or graces about her, she is genuine and exactly what she seems. It's taken me a while, but I think it's something I have finally learned, and it's served me particularly well having a career in broadcasting.
You get a lot of people with opinions about you... what style you should have, how to act, and it's hard at times not to adjust the way you do things to try and please everyone. But that's impossible. Mum has always said: 'Just be yourself', 'Be natural'. That's all you can do, people will see through you if you try to be anyone you're not."

DAMARIS COULTER
Co-owner of Coco's Cantina
"I'm lucky, I feel like I have learned so much from my mother. Her name is Nuku Haere Yvonne Coulter, and she grew up in the far North in a little rural area called Whatuwhiwhi — in a time where they rode horses to school, had a washing machine with a hand wringer and every Sunday baked and cooked for the week ahead.
I don't know if I apply everything I have learned from my mother to my own life, however I certainly respect and acknowledge everything that I have learned from her. She is a woman who is very thoughtful — she watches and observes quietly before making her mind up on something. She enjoys conversation and loves ideas, she is humble and honest, hardworking and a little obsessive (sweeping is her favourite way to de-stress), she is old fashioned in her ethics yet modern in her mind, she enjoys dark humour and loves fashion, and has a love of documentaries. She is also a regular opshopper.
One of my favourite things that I have learned from my mother is how to be resourceful. She has an amazing way of finding where things are and how to get them — she can turn junk in to treasure and has a knack for seeing, renovating, fixing up, sewing and sourcing things. I certainly don't have the knack for doing things up or fixing, but I think her resourceful thinking has rubbed off on my sister and I with regards to our business and doing things for ourselves.
She also taught us from a young age about opshopping and reusing clothing. We would visit giant warehouses with big sacks of clothes in them, she would boost us into these giant bins and tell us to throw out Levi's, Lee and different labels. It has made us who we are today: part of our daily philosophy is that we reuse, recycle and renovate most things in our homes and restaurant.
Another thing I think that I have learned and continue to learn from my mother is to be considered. She is very considered, naturally I am fight first and talk later — my mother is the opposite and I love that quality about her. There is something so lovely about my mother's stillness; the grace she holds with not reacting or being quick to answer things right or fix things or have a definitive opinion about things. She is patient, calm, private and watchful. I hope to be more like this as time goes by."

HELENE MORRIS
Co-founder and designer at Lonely
"I have learned from my mum that it is more important to be beautiful on the inside than outside, and that beauty comes from being comfortable in our own skin. She always took care of herself. She would moisturise and protect her skin every day and loved beautifully designed clothing and shoes, but only wore a small amount of makeup. She would much prefer to spend the time and money saved on books and reading and I love that she had this confidence. She instilled in my sister and me that it was what we did in life, rather than how we looked that was most important and would give us the most satisfaction."

ANNABEL LANGBEIN
Food writer and television personality
"My mother was an incredibly practical person, as well as being a talented artist. She made everything — all our clothes, meals, preserves and baking. The house was spotless, the sheets ironed. Everyone had their own napkin ring so she didn't have to wash and iron fresh napkins each day. She kept the house like a five-star hotel. While I learned a lot from her about food and hospitality, I failed 100 per cent in housekeeping and sewing!
Every Monday, my mother would cash her weekly housekeeping cheque with Cyril, our red-faced butcher down in Cuba St. The smaller and more perishable cuts were used first in dishes like meatballs and lasagne and crispy schnitzel, with the bigger longer-life meats like corned beef and the weekly roast lasting through to the weekend.
Everything was thought through and planned out. Through her charm and astute knowledge of meat and cooking (she graduated in home economics from Otago) she always got the best cuts of meat on offer. I think it was here, that I subconsciously learned the power of charm.
My parents were always entertaining — my mother was a fabulous cook, and several times a week we would have people over for dinner. There were always lots of dinner parties with big buffets of exotic food, the names of the dishes on little flag cards — vindaloo curry, or French boeuf bourguignon — in those days these weren't dishes that people would recognise. I can remember sneaking out of bed and hiding behind the sofa, just to hear the laughter of everyone enjoying themselves.
She always made the table look so amazing, with candles, pretty mats and lovely flowers — even for breakfast — so you felt each meal was a treat, even if the food was really simple. This whole idea, the setting of the scene for people to relax and enjoy themselves in your home and around the table, is something that was central in our lives and from which I learned the conviviality of dining, sharing ideas and conversations around the table. Having people over was a really simple way to have fun.
She always changed for dinner; just a quick turn-around into a pretty dress that she had made, so she felt good when she sat down at the table. I still like to do that, it's a little ritual that puts me into another space at dinner time, like when you change your clothes when you come home from work.
For my mother it was all about nature. Not just the magnificence of the mountains and lakes and sea, but the marvel of how things grew. Even when my sister and I were little children she vested in us the idea that everything we eat, or might want to eat, started out as a seed or a spore, which takes weeks, months or sometimes years before it is ready for our enjoyment.
And that, when nature has gone to such lengths to provide us with all this amazing food, we should take a little care to prepare it and then celebrate eating it together around the table.
More than anything, I think my mother taught me to be fearless, to be confident in the world, and to be kind. She used to say: 'We are so lucky to be alive and to have this life — so it's our duty to be happy'."

MADELEINE HARMAN
Co-director/designer at Harman Grubisa
"I've learned so much from Mum that it's near impossible to narrow it down to one thing. Maybe sacrifice? My mum, even now that we are all grown up (all five of us!) and more than capable, always thinks of herself last. She still cooks entire vegetarian feasts alongside a full dinner, solely for my vegetarian sister.
She housed my nephew and sister-in-law when he was really little, and at one point my best friend moved in with us on top of the huge brood she already had — taking us up to eight. She has wayleighed 'sensible' things like house fix-ups and mortgage palaver to take us all to Disneyland — and woke us up in our PJ's at 10pm to go to Goofy's pancake house and on the rides late at night.
She has always worked and has an amazing career, and despite this I have never felt like the last priority. She has taught me personally a lot about being independent and holding your own as a woman in business. I couldn't put it down to one thing but the way in which she sacrifices things to show love to others has taught me a lot. She's just a really cool mum."

NATALIE CHAN
Milliner and designer
"My mother is a florist and I used to attend the flower markets with her during my school holidays. Waking up at 5am wasn't particularly one of my highlights, and as it wasn't one of my favourite things to do and Mum could sense this, she told me it was great character building. Looking back, I thank my mum for having the foresight to show me what hard work really looks like, and that hard work is required if you want to achieve things in life.
My mum has always been huge on manners and I have always remembered this. She told me that manners go a long way. Now I have two young children of my own, I am walking that same path with them. It might sound old fashioned, but to me manners should always be in fashion.
'Never say never,' my mum would say to me, while having the last laugh when I told her I didn't like something. This was her tagline for me while growing up. I used to wake up on the weekends to my mum playing a string of different opera singers on the stereo, which I couldn't stand. She now laughs when she catches me playing Maria Callas! Other times I have seen her smiling wryly when I've told her my thoughts towards trying new foods and other life lessons I have learned. Basically her way of telling me that she's always right!"

NIVA RETIMANU
Author, Newstalk ZB newsreader and Herald Focus presenter
"My mother taught me some important life skills but cooking wasn't one of them. She was a terrible cook. Mum could barely boil an egg, I'm not joking. Growing up, my siblings and I would joke that our second home was the fish and chip shop across the road from our house in Invercargill. I didn't laugh too hard though, I seemed to follow in Mum's footsteps.
I wasn't known for my culinary skills either. I had no interest in cooking or baking. But Mum did excel in sewing and embroidery. She'd spend hours on her two favourite hobbies. Unfortunately, I didn't have the patience or the expertise for home economics. Mum could see my frustration.
She gave me the best advice: 'Find your passion and don't give up'. Funnily enough, I did find my passion, through talking. As a kid, I loved talking, probably too much. I would never shut up! It's a skill I've inherited from my mother. I have her non-stop chatting ability and her loud laugh.
It came as no surprise to Mum that I started a career in radio broadcasting at the age of 18 and I have never looked back. My mother always wanted the best for me and my two brothers and sister. She arrived on a boat from Samoa in 1960 where she met my father. They were poor, uneducated and English was their second language. They both landed jobs in a factory. They came to New Zealand to start a family and give their children the opportunities they never had growing up.
I learned so much from my mother. She was a tough woman and a real battler. Nothing was handed to her on a plate. She'd say to me: 'Learn from your mistakes', 'Pick yourself up and keep going', 'Life is hard, no one said it was going to be easy'. I still hear her voice. Her teachings have helped shape the person I am today, as a Samoan woman, radio newsreader and author.
Mum died over 16 years ago of heart disease. Her legacy lives on through her children and grandchildren. My siblings and I get together and remember a wonderful woman with a colourful personality. From humble beginnings, mum only wanted the best for her family. Mum's struggle was so her children's feet wouldn't hit the factory floor. And her dream came true. None of us did. That's what I learned from my mother."

KRISTINE CRABB
Owner and designer at Miss Crabb
"My mother was always next level fabulous growing up. She's probably the reason for my fashion career as she taught me a love of being creative, trading and hard work. And no matter what, she always looked fabulous, and still does. The aim was always to look good and have fun, which I think is very simple yet empowering. She would make her own clothes, so I saw early on the satisfaction that comes from making, styling and partying in your own outfit.
We lived in a small rural town and she had the best outfits; wearing fur coats, long blonde wigs, and amazing high heels all of the time along with big hair, crazy leather outfits and stonewashed denim dresses. Her hey-day was the 60s (she had me in her mid-30s) and in old photos her hair was always so beautiful with beehives and French rolls or big curls — so glam. Even though she was glamourous she was always working, sewing, cooking, gardening.
She could sell ice to the inuits and I've always loved this combination. I think that paying attention to detail in personal style and taking care to look your best — however that might be — really does give you strength (especially on a bad day). It reaffirms who you are to yourself and the world. It brings you happiness and makes your life interesting and inspiring to others."
Share this: