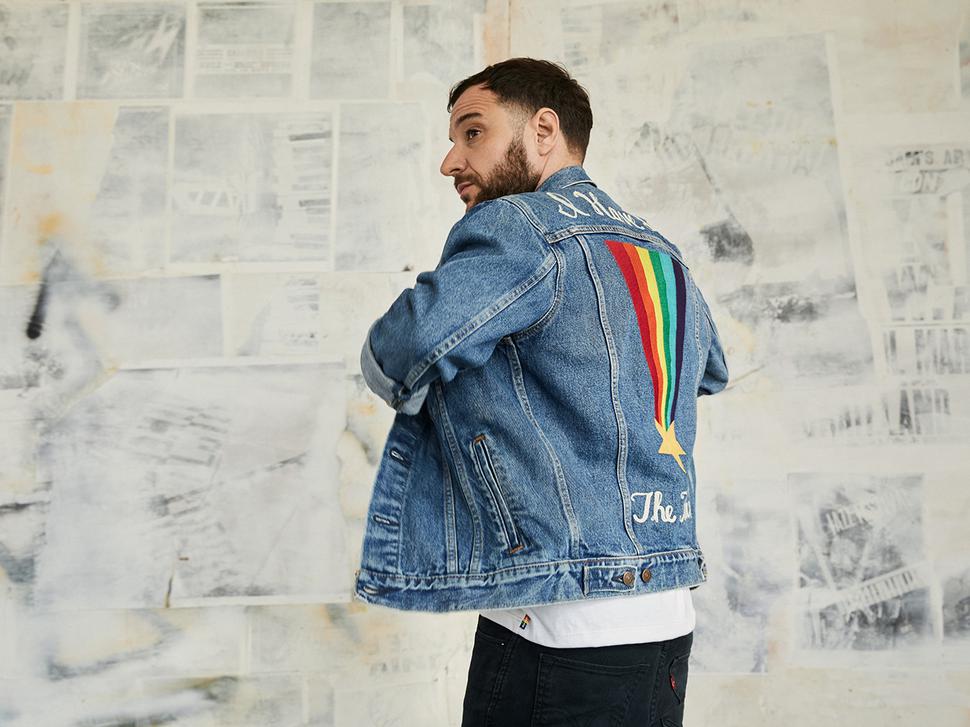 Discover Levi's Limited-Edition Pride Collection
We are loving the theme behind Levi's latest Pride Collection
Thursday Feb. 1, 2018
Aside from making old blue magic since 1853, Levi's has built its reputation on being a company rooted in values. The quintessential American brand has supported racial, marriage and gender equality and the LGBTQ community.
Now in its fifth instalment, Levi's is rolling out another limited-edition Pride Collection which annually donates all proceeds to LGBTQ partner organisations: Harvey Milk Foundation and Stonewall Community Foundation.
This year's line-up celebrates the theme "I AM______", inviting wearers to customise half-printed tees and singlets to their own assertion.
Also on offer are an embroidered trucker jacket (pictured), original 501 cutoff shorts and a selection of rainbow-hued or washed denim accessories.
• Available exclusively at World store from February 1 to coincide with Auckland Pride Festival, 2-18 February. 
Share this: