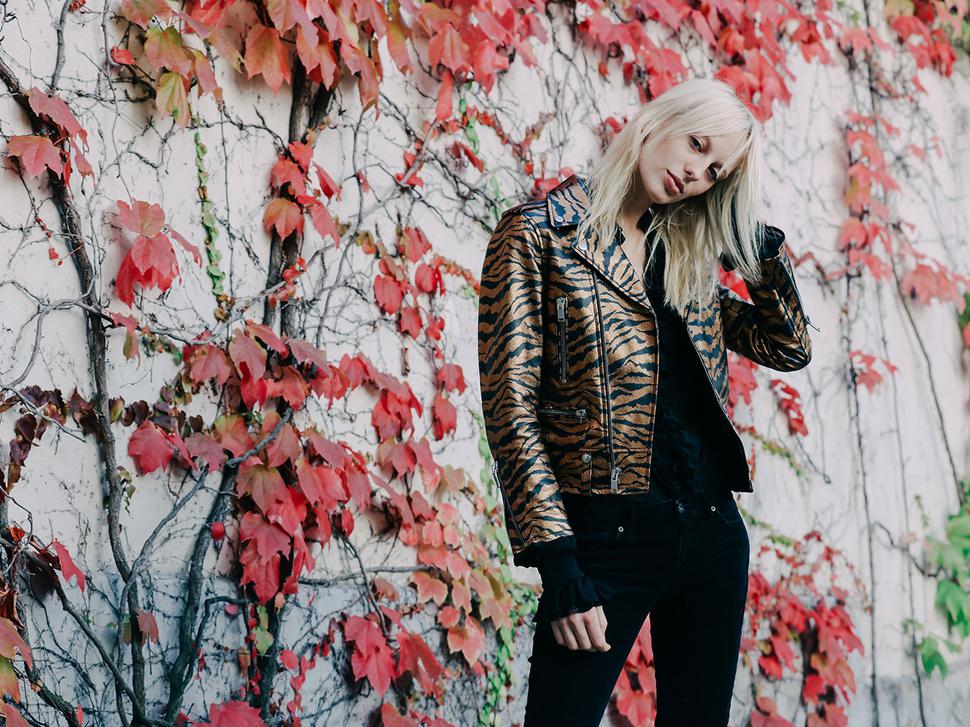 Lili Sumner on Saint Laurent, Tarte Tartin and Paris
The worlds of fashion and music collide when Lili Sumner gets in front of the camera
Wednesday Nov. 18, 2015
There's something of an old soul in Lili Sumner. The New Zealand-born model's last music download was the obscure 1979 Italo/electro pop track More… I Like It by Adolf Stern. Like her doppelganger of yesteryear, 70s-era model Donna Jordan, you can imagine Lili dressed in a wafty 70s maxi dress and gold sandals shimmying her way through a Parisian nightclub having the time of her life.
"I like to eat tarte tatin at Au Petit Fer a Cheval and go dancing at the Star Night discotheque," says the softly spoken 21-year-old. "Every time I go to Paris I find new magic places to go. I always have the most fun in Paris." Lili and Donna share similar physical characteristics, the infectious gap-tooth smile, the white-blond hair, and a carefree spirit that draws people to them instantaneously.
Lili is more than just her extraordinary looks. She's one of the rare models who cares about the creative process, bringing her own collaborative approach and sensitivity to each job she works on. Her international manager, Michael Hooker, agrees.
"I love working with Lili. First of all she's so cool. She has the most incredible style that is like a breath of fresh air every time I see her, which inspires me. She has the most gorgeous gentle nature, but at the same time an awareness of her place in the market, her uniqueness and a clear vision of where she wants to be."
It is no wonder Lili has become one of fashion designer Hedi Slimane's muses, personifying the type of woman the designer has distilled since his appointment at Saint Laurent in 2012. It's the bourgeoisie rock 'n' roll of Courtney Love and stylist Catherine Baba that so often filters through Hedi's collections for Saint Laurent — infused with music and youth subcultures, collections that look like second skin on Lili, along with a coterie of fellow Saint Laurent models including Lida Fox, Grace Hartzel and Julia Cumming.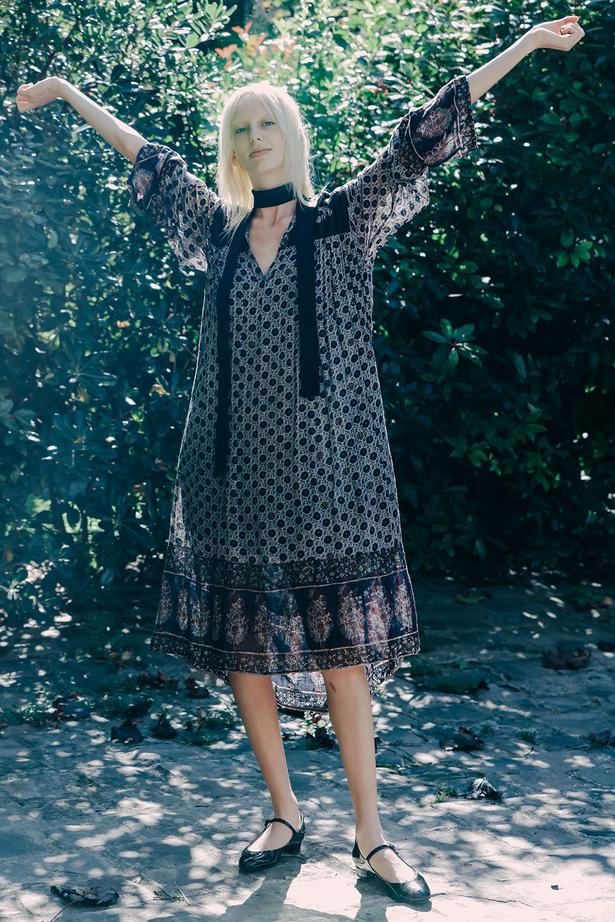 Like the Pied Piper, Hedi manages to bring together these models — who are also all friends — through some of their favourite things, music an essential connector. "Saint Laurent is my favourite show to walk in because the soundtrack is sick and I get to walk really fast," explains Lili.
"I get along with a lot of the people Hedi casts and also people behind the scenes. It's great fun and I guess we were all looking for people doing the same job as us with similar interests. We have a pretty fun group of people."
Lili's trajectory has been something of a whirlwind, leaving Auckland for New York in 2013 and developing a strong modelling portfolio in the process.
She had been modelling in New Zealand since 2009, represented by her mother agency, Red 11, and has worked with local designers including Stolen Girlfriends Club, Ingrid Starnes, Salasai and Lonely Hearts. Since then she has worked with respected international industry figures such as fashion photographers Miles Aldridge and Ryan McGinley, top stylist Carine Roitfeld and fellow expat makeup artist Aaron de Mey.
This week she's shooting another high-profile editorial with Willy Vandeperre for Love magazine. She's walked top shows in the last fashion week circuit, including Kenzo, Haider Ackermann and Alber Elbaz's swansong collection for Lanvin. It's the typical model schedule during fashion week, that despite its propensity for chaos and uncertainty, is anything but for the level-headed Lili.
"I guess I deal with the pressure by ignoring it. I have a lot of friends outside the industry and I think that's important. It's not healthy to talk about modelling too much because it will make you insane with its fickleness. My advice [for other models] is to remember you're allowed to say no. Keep developing something you're good at that is not about how you look."
Her own striking look, one that represents a non-conformist type of beauty, has been embraced by the industry. In August, influential fashion website Refinery 29 ran a shoot featuring a perfectly cast Lili called 'The Six Fashion Trends That Don't Care if They're Un-pretty'. An accompanying short film directed by Steven Brahms captured her personality — whimsical but with an anarchic kick.
Wearing some of the season's most questionable fashion trends, Lili makes each look her own as she runs riot in a suburban mall, getting beauty advice from a makeup counter in a patent Jill Stuart suit, playing video games in embellished Simone Rocha and playing Lego in black lace Nina Ricci.
Pieces from her own wardrobe also make appearances, further validating Lili's style credentials. "I don't know where my interest in style came from. I like clothes but I don't actively follow fashion. I've been trying to get rid of stuff, selling it and giving it away but something new always comes back. My friend exchanged me some of my old stuff for her gold flared trousers. I'm quite happy!"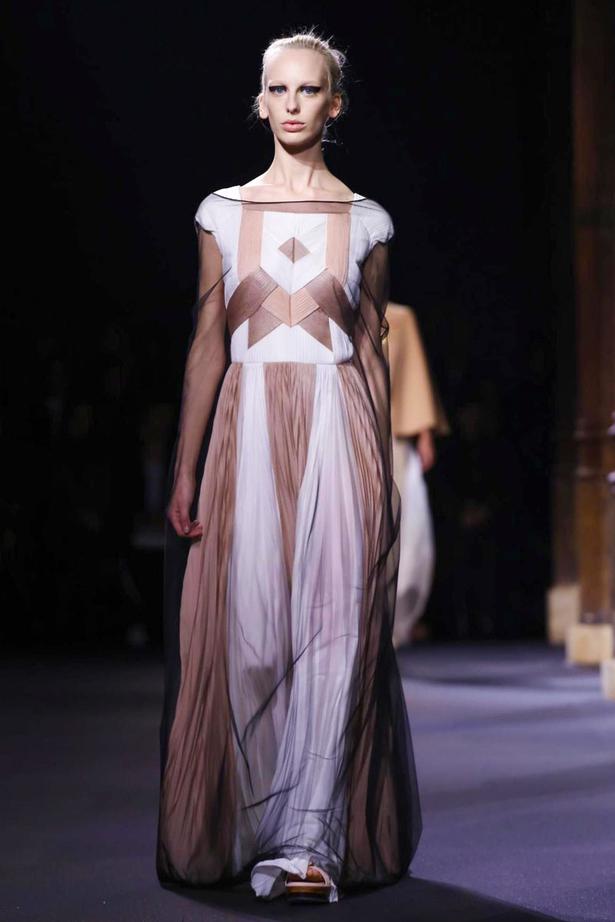 In August, Vogue.com featured a profile around Lili's unique style, describing it as "blase-chic", with Lili citing Sid Vicious as one of her style icons.
Maybe it is the freedom explored through her Steiner education or her creative genes — Lili's mother is the film director and producer, Barbara Sumner Burstyn — but one can't help notice that Lili is well adept for the sometimes volatile nature of fashion. "I like pictures a lot more than just clothes but clothes often create a good picture. For example, I like Mark Cohen's photos, they're never about fashion but you really look at the clothes when you see his pictures."
For Viva's shoot with Lili in Paris, photographer Dan Roberts noted her strong understanding of capturing the perfect image. They met at the apartment Lili had rented for Fashion Week. Resplendent in a glittery Saint Laurent blazer ("I was thrilled to be given such insane stand-out pieces from Saint Laurent. I think they chose those ones because they were a little wilder. Hedi knows I like the wild pieces."), Lili looked as if she was the headline act at her own sold-out show, explains Dan. "Between mouthfuls of salad, Lili would throw some clothes on and I'd instantly have a David Bowie soundtrack playing in my head. She has a natural fluidity in the way she holds herself, moves and in the way she dresses.
"When Lili walked out in her first look and sat down on the piano, I actually felt like I was about to watch her play a gig, not take her photo. That image will stay with me for a long time."
In a world where models have become social media stars, Lili's inquisitive and down-to-earth nature has left a lasting impression on many.
"On first sight of Lili Sumner I was inspired by her personal style and cool character," remembers Lili's Paris agent Versae Vanni from Next Models. "I knew instantly that Lili was someone I could work with and manage; she is full of vitality, wit, spontaneity, curiosity and intelligence — all qualities for a muse. She is fearless and engages with everyone she meets."
Her appreciation of the total process, whether it's a high-octane runway show or being body painted in Gaudi colours for a shoot, has given her respect and staying power. "If you make jokes on set everyone relaxes and you can just get on with it. I love when there's a proper set or a great location. Something inspiring. I like understanding what the photographer wants and figuring out how to make the picture extra special."
Share this: