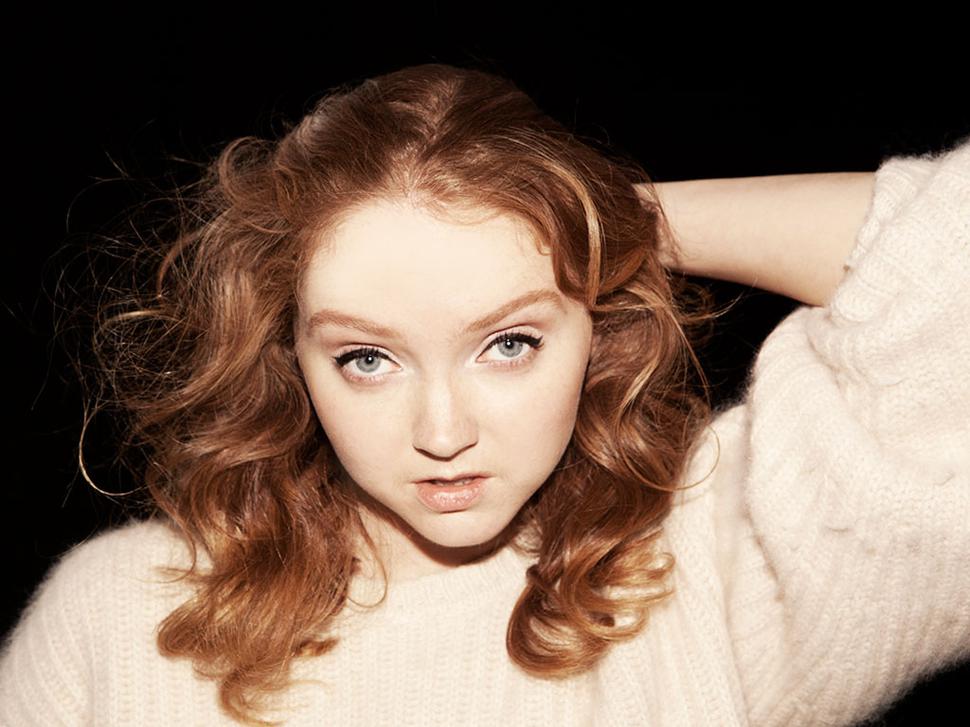 Force of Nature: Lily Cole
Model and actress Lily Cole is using her position to become a force for change
Thursday July 23, 2015
World peace may be the imagined future of every beauty queen, but rarely do dreams of saving our world ring as true as they do when Lily Cole is involved.
From the cover of Vogue magazine at 16, to saving a billion Amazonian trees at 26, Lily is a force of nature. Not content with these successes, she is also working with a team of Nobel-prize winning economists to create a gift-giving site called Impossible.
That's Lily's magic. Making the impossible possible. Taking on monster challenges and seeing them through. From working as a supermodel, then actress, to then graduating Cambridge with double honours in art history, she uses her fame to champion hefty issues. Deforestation. Consumerism. Greed.
Like the characters she portrays in her films (Snow White and the Huntsman, The Moth Diaries, The Imaginarium of Doctor Parnassus) there is an element of fantasy to her life. Though she made a fortune being a muse for fashion photographers like Juergen Teller, she's not afraid to poke holes in the industry that made her famous.
Collaborating with another fashionable redhead, Vivienne Westwood, she created a short film last year, The Red Shoes, showing the contradiction between the beauty of clothes and the waste around trends and seasons. "When you clean up supply chains and create positive social and environmental impact, then business is a real force for good in the world," says Lily.
A force for good is the ethos behind most ventures she focuses on. At 17, she was championing jewellery made from ostrich eggs by Botswana Kalahari bushmen. "I was inspired by the idea of empowering communities through their skills and work, rather than just relying on charity to fix problems."
The project was the first example of a trade, not aid, initiative Lily did, and it turns out that a nod to ostrich egg jewellery from a supermodel has a big impact in London design circles.
In 2009, the year she filmed The Imaginarium of Doctor Parnassus with the late Heath Ledger, she also began her mission to raise awareness about the devastating effect of deforestation on Amazon rainforests.
Heading up Sky Rainforest Rescue, an initiative to save one billion trees through the World Wide Fund for Nature (WWF) she produced a documentary, wrote articles and campaigned hard. While visiting the rainforest in Brazil a couple of years ago, Lily had the idea for Veja trainers, with soles made from rubber trees.
The idea is a smart solution for farmers; instead of chopping down trees, it encourages them to find ways to use produce from the rainforest, like rubber, brazil nuts and acacia berries which, fortunately, have made it onto the hot list of celebrity cleansing diets lately.
Then there's her social enterprise, Impossible, a growing force for good. As a gifting site, it runs like a social network, where people help each other out by granting "wishes" for free. No strings attached. No money passes hands. And the only currency is an online "thank you".
It's based on the principle of "what goes around comes around". You do this for me and trust that in turn, I will do something for someone else, and eventually when you need something, a gift will come back to you.
Now spanning 73 countries, the range of wishes are varied and surprising, from I need Spanish-English translation with my immigration papers, to I need some stories to practise my cartoon drawing, and I need a warm blanket for my grandmother in Lisbon.
Doing something as a gift as opposed to an exchange, creates a subtle bond between the two parties, she explains.
"The mere act of giving releases dopamine, it makes you feel better and immediately you create a relationship with the person you've given something to."
Impossible was developed after Lily visited refugee camps on the Thailand-Burma border in 2010. As a firm believer in fairness and freedom, she knew that freedom was something where the web could offer huge potential. "It enables new ideas to exist and function, in ways never before thought possible."
The concept sounds easy to mock. Too idealistic. Too whimsical. Totally impossible.
But, Impossible may be on to something. According to the British Government, the gift economy — things people do for free — is bigger than GDP. It's just that it's not usually measured or given a value.
There were negative or cynical responses initially, admits Lily, but that is vastly overshadowed now by the very positive reaction. "Indeed, the fact that so many people reacted positively and supportively to the idea is the only reason it has come this far."
Plus the site has attracted very successful backers like Jimmy Wales, the founder of one of the most extraordinary gift economies, Wikipedia; Professor Muhammad Yunus, the Nobel Prize-winning economist; Tom Uglow, creative director at Google's Creative Lab in Sydney; Chelsea Clinton and Kwamecorp. Earlier this month the site won Best European Start Up Aimed at Improving Society at the Europas Awards.
Though Lily doesn't think of herself as a role model and likes to live her life by her own integrity, she admits "I might be a positive influence."
Her influential circles have certainly helped plug Impossible, with Sir Paul McCartney making music for it and Alain De Botton discussing it in his School of Life, but Lily hopes to eventually extract her fame away.
"My profile has helped attract a lot of media attention, but that can be a double-edged sword. Ultimately Impossible needs to stand on its own two feet without me attached to its image. I think this is starting to happen."
Lily's vision is that eventually people will not only gift but buy products. "We created a marketplace (not.impossible.com) for products made in responsible ways, with powerful stories behind them. It's e-commerce meets product journalism," says Lily.
Such story driven items are also available in the recently opened Impossible store, in London, which sells hats hand-knitted by an army of grandmothers across the UK, Lily's Veja trainers made from wild rubber, organic cotton sourced from the Amazon and ceramic, hand-cast speakers from Cornwall.
Lily is a big believer in the power consumers have through purchasing. "If they [consumers] knew more about the implications of their purchasing decisions — like the impact on the environment, the conditions for the farmer — they might choose differently," she says.
Exploring economic structures has been a big fascination. "Economics may be the most common language and religion of our world," she adds.
Born in the small English town of Torquay, to an artist and a boat builder, and raised in London, Lily grew up with a mum who has a very strong social conscience, which she's sure had an effect on her.
She was bullied "a bit" for having red hair. "It was something I struggled with when I was younger, so I always saw it as a bad thing. But then over time I came to realise that what makes people different is our strengths and now I love having red hair."
Along with her mysterious features, red hair was a point of difference for Lily. She was voted fourth sexiest redhead in the world, alongside Prince Harry in 2010.
Modelling got the young beauty through her A-levels and university years, but it also opened her eyes to a wider world, one that wasn't filled with glamour but very real problems. Problems she felt empowered to do something about.
For a young woman who posed Lolita-style for French Playboy, setting those erudite tongues at Cambridge wagging, Lily Cole has definitely gone from supermodel to superwoman.

• Lily's story and more can be found in the new Gingerella zine, What Goes Around Comes Around, in cafes now. See more at karmacola.co.nz. Read more at sky.com/rainforestrescue and impossible.com.
Share this: