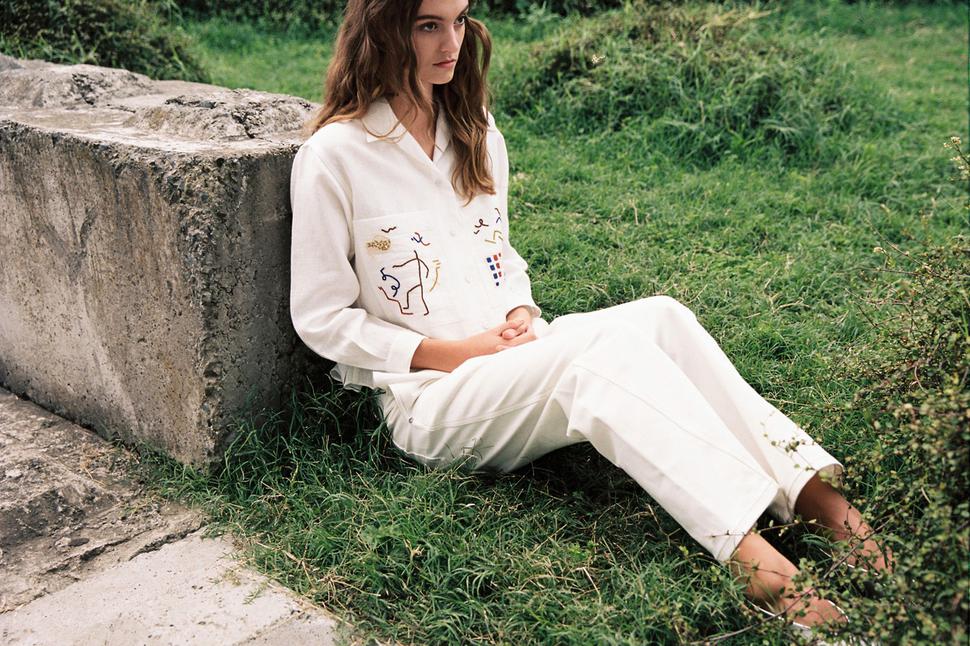 End Of Trends: The Local Designers Embracing The Slow Fashion Movement
Rosie Herdman meets four local designers who are eschewing seasonality in favour of core ranges that stand the test of time
Sunday June 10, 2018
A perceptible shift is occurring within the fashion industry. Transparency, sustainability and the ethical practices of fashion labels are now as high on the agenda for discerning shoppers as the fit and fabric.
Just as the organic, clean-eating movement has us questioning what we eat, consumers are more curious about where their clothing comes from, who made it, how it was made and under what conditions. As a result, the slow-fashion movement is gaining momentum, with designers focusing on small-batch, locally made clothes — admirable at a time when the local industry is grappling with closing factories and loss of production methods.
READ: How Local Label Maggie Marilyn Is Taking Ethically Made Fashion To The World
Despite more proponents of the "buy less, buy well" philosophy, many consumers are still on the lookout for the next new thing. The internet and Instagram have made shopping easier than ever and, on the flipside, brands are able to market a product at no cost and potentially reach a huge audience. With that in mind, many designers, emerging and established, are putting aside the framework of seasonal collections, either adding extra drops outside of the 'spring/summer autumn/winter' schedule, or eschewing it completely.
Here in New Zealand, Kristine Crabb has been operating her label Miss Crabb since 2004, and it is built upon a foundation of core favourites with injections of seasonally appropriate new styles.
READ: Go Inside Kowtow's Ethical Production Line
This model, based on supplying customer demand, has helped give Kristine the freedom to take more risks creating fresh pieces and silhouettes. "Some of my early pieces from 2004 and 2005 we've kept producing this whole time because of customer demand," she says. "To be honest, it's been able to sustain my family and having kids. I'm a small company and totally independent and I have only my own resources, so my clothing has always been totally organic in the way I've produced it."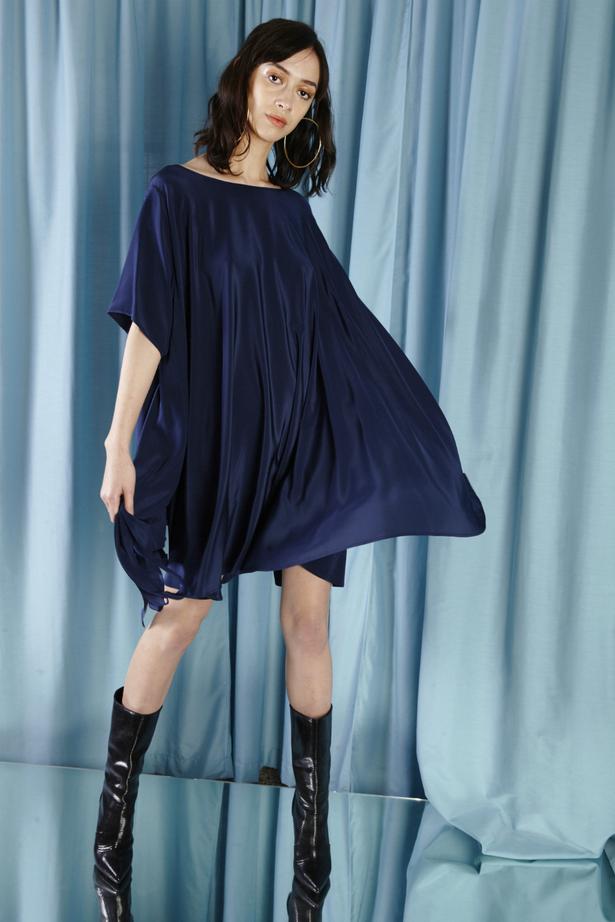 Kristine has consolidated her beloved classic silhouettes, like the Rise dress, into a collection of all her customers' favourites called Neo Classica. "To style them in a collection is easier than mixing them up with my current new work, and it's actually really fun to make these styles that have been going for 10 years or more, and update them in a more contemporary way."
Identifying and producing popular pieces seems a clever way of doing things, rather than pumping out large collections with several pieces that may not sell. "It costs so much money to sample new designs, so when you're spending $5000 prototyping a new style, if you don't sell it or don't like it by the time it's finished, it just makes things so hard," she says.
READ: Talking About a Fashion Revolution
Another New Zealand designer juggling a business with motherhood is Sherie Muijs, who has been producing her signature shirts for 10 years after her graduate collection won the Deutz Design Ambassador Award and was picked up by international buyers. "Shirts have always been an essential item in my wardrobe and have played an important role in my story since my graduate collection," she says. "In 2012 I decided to focus on doing one thing and doing it well, so it seemed fitting to focus my attention solely on what I knew most intimately."
As a fledgeling designer, the seasonal model was a difficult one to avoid because, as Sherie notes, it does provide a good framework for scheduled releases. She soon found, however, that there was little time for perfecting or fine-tuning designs to the degree she wanted, and five years into running her label, she decided to consolidate her offering.
SEE: Sustainable Designers To Know Now & Conscious Clothing To Shop
"As a designer and a mother, time spent on my work has to be sustainable for my family, my business and myself," she says. "Designing clothes that have integrity and longevity has always been of importance to me, and I get enjoyment out of working deliberately and meticulously. Making clothes is a craft I respect and working closely with my machinists, to problem-solve and perfect, is such an essential and rewarding part of the creative process."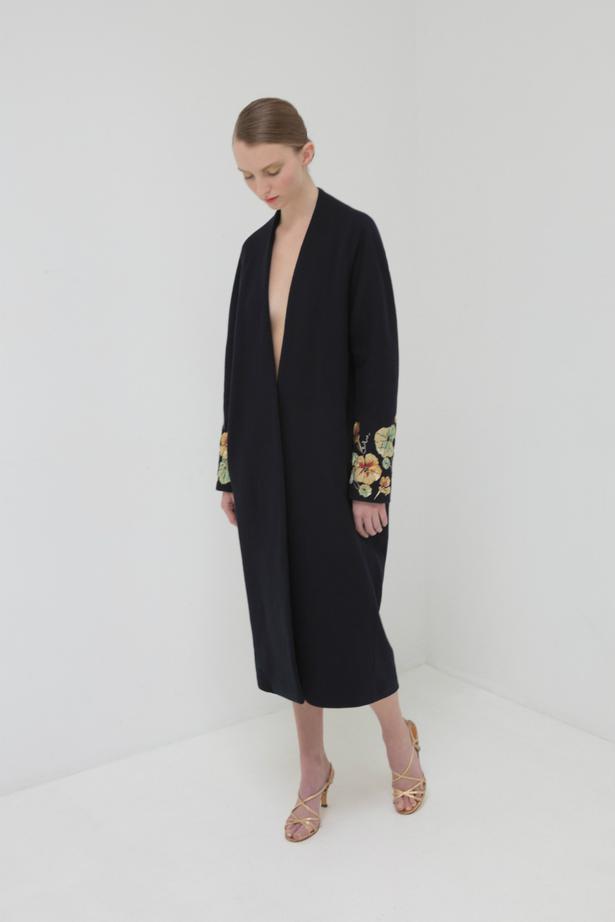 A focus on meticulous handmade craftsmanship is also central to designer Rory Docherty's label RoryWilliamDocherty. Rory's first collection, Part 1 — Agnus Dei, was created over five years from 2013, and is the antithesis of consumer-driven fashion. "I had no intention to launch a label or create clothing. I just enjoyed the creative process, indulging a preoccupation with Catholicism, Caravaggio and Francis Bacon. This led to making conceptual paper maquettes and before I knew it I was excitedly enlarging them to life size and draping what would become the first piece of Part 1 — Agnus Dei."
In this case, a seasonless model works well for Rory as he continues to contract within the commercial fashion sector, where he's acutely aware of prescribed markets, budgets, season, competition and manufacturing parameters. With his own label, each piece is like a personal expression, and taking his time is essential to execute every detail as envisioned rather than compromising for the sake of speed or price. Coming from this more artistic viewpoint, Rory sees it from both sides. "From a business perspective, growth is paramount but on a human level, it isn't sustainable, including for those at the helm creating it. We have seen numerous high-profile designers crumble under pressure, with devastating consequences."
 READ: Luxurious Textural Pieces to Wear Now & Cherish Forever
Designer Rachel Mills launched her own label three years ago while working as a freelance pattern-maker, which she continues to do. This 360-degree viewpoint was one of the main reasons she decided to scale back her own label from seasonal drops to individual timeless pieces, released when it suits her. "I get to see the amount being churned out. Without criticising anyone or saying there's a right or wrong way of doing things, it has definitely made me reassess the way my collections are structured. I'd rather think more about designing pieces I'm passionate about than pumping out a checklist of garments."
Another brand working this way internationally is Maison Cleo, a French brand popularised by the website Manrepeller.com. Rachel identifies them as an example of a new way to approach a clothing label. "They offer garments made-to-order in France, so there's a delay in customers receiving their product, but it means they're not left with excess stock and they receive payment before the garment goes into production." Locally, The Knitter follows a similar model, and Rachel thinks the more brands that change their way of working, the more retailers and customers will become accustomed to a different structure, but communication is key.
READ: Meet The Next Generation of International Fashion Talent
"If the idea is communicated effectively, it will appeal to those customers who are becoming more aware of the way garments are made," she says. "There is something quite special about purchasing a piece you know you'll have for years to come, planning outfits and figuring out how it will fit in with the rest of your wardrobe."
Kristine cites social media as a galvanising tool within the industry, revolutionising the way fashion is consumed, marketed and worn. "That's what sparked my business as well. After the recession, it was so crazy. I had two little babies, it was such a bad time but I was inspired and started making new clothes, then put them on social media and Miss Crabb started to go really well again."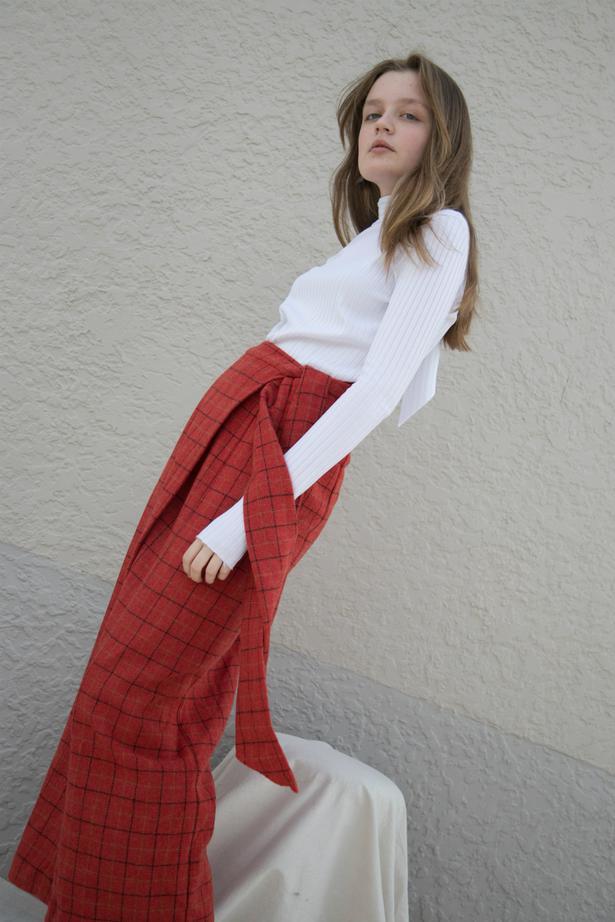 Kristine is also aware of the demand for new clothes. "The funny thing is people always love new fashion and the spontaneity of it. If something's new and fresh, they love it, and that's why our stockists love it because they get fresh injections all time."
This craving for a constant wardrobe rotation does seem to be a particularly gendered pressure, as LA-based designer Jesse Kamm said in a recent interview with Harper's Bazaar Australia: "I believe that women just need permission — from themselves — to wear the same thing over and over, just like men have been given," she said. "That scene in American Gigolo where Richard Gere is getting dressed and he opens his closet and there's a row of different-toned blazers, then he opens a drawer of perfect ties, and a drawer of perfect button-downs … it is simply genius."
 READ: Sustainable Sneakers to Look Out For
The issue of moving forward with conscious fashion is a complex one with no straight-forward answer, but as Sherie puts it: "It's interesting to see designers consolidating collections, questioning the status quo and trying new ways of working. I think both consumers and designers are becoming more aware of the effects of fashion, which is influencing the way things happen."
Putting more thought into what we're purchasing, and how often, is a good place to start. Rory has a final thought on the matter: "I believe there is a place for an alternative. If we purchased clothing with a longer-term view, as we do art, furniture, or even table and glassware, we forge a more meaningful relationship with it. We are not consumers of fashion, but curators of our identity."
Share this: