Why Logos Are Cool Again
Zoe Walker explores the importance of product recognition, as Logomania continues its slow return to wardrobes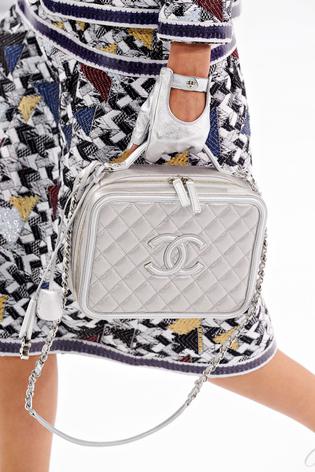 The fashion logo: corporate symbol of excess and capitalism, or a hilarious emblem of ironic "good" bad taste? From the logo's heyday in the 90s (where it was embraced through streetwear) and early 00s (celebrity) through to today, designers' use of the logo has continued to divide, excite and symbolise wealth.
Logo hysteria last saw its peak in the early 00s, when "it" items and labels were everything — until they weren't. Logo fatigue, as it was labelled, led to a subtle, inconspicuous luxury that seems to have permeated fashion ever since. Brands like The Row and Celine have been embraced as "genuine" luxury: intellectual, modern, insider. Post-recession, flashing a logo was considered vulgar and ostentatious.
Now, however, there is a slow return to "show off" fashion, where logos are less a status symbol than a knowing wink that flaunt the wearer's sense of humour. Fashion has flirted with the logo several times previously: the popular Kenzo tiger sweaters in 2011 and Brian Lichtenberg's printed T-shirts appropriating luxury brand names ("Homies" / Hermes). Logos have been declared as "back" every year since. What feels new this time are luxury brands like Gucci, Louis Vuitton, Chanel, Lanvin, Loewe — typically thought of as the bastions of restrained, subtle luxury and discretion — proudly flashing their logos as part of their heritage.
Locally, branding feels much less overt; likely because our designers have less of a heritage to play with. Zambesi's scripted logo for winter was originally penned in the 90s by co-founder Neville Findlay; taken from the archives as a nod to the brand's past. Surprisingly it is younger brands who have embraced branding: Stolen Girlfriends Club's logo T-shirts and sweatshirts, even a swimsuit, have become some of their best-selling items.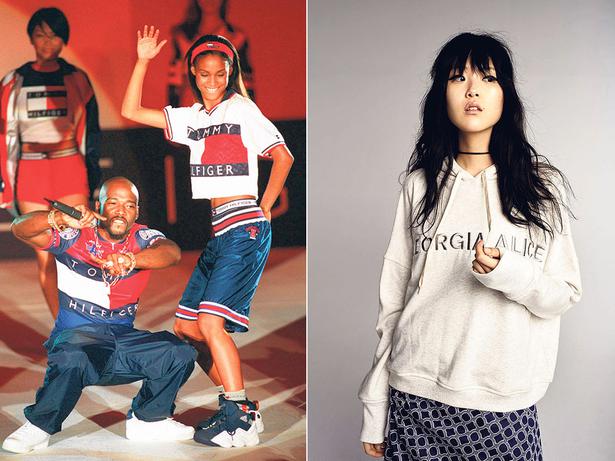 "We used to battle with the idea of blatant branding on garments," they write on their website, "until we worked out that our brand name was actually really cool and people loved it." Lonely also offers seasonal takes on their name and handwritten logo (it's helpful when your brand name is also a sweet word to play with.)
Jessica Grubisa, co-designer of label Harman Grubisa, is a young designer with a passion for the flashiness of early noughties logos. She is particularly drawn to pieces from John Galliano's time at Dior, and collects items from the logo-heavy years between 2001 and 2009. "It's when I fell in love with fashion," she explains, acknowledging that luxury back then was definitely "trashier, it was much more obvious … Luxury has been so subtle. With a logo, you know it's designer."
Today, as it was in the late 90s, a trend is to appropriate the logos of corporate brands and make them fashionable: from Moschino's take on Mattel and Hershey's to Vetements' controversial appropriation of the DHL logo. Back then, Naomi Klein wrote in her book No Logo that "the public psyche is delighted to see the icons of corporate power subverted and mocked. There is, in short, a market for it."
Commercialism and globalisation have only grown since she wrote that in 1999, but if anything attitudes have become less political than humorous. "Subversion of recognisable motifs is like an in-joke for fashion insiders," Lucy Willis, senior fashion PR manager at Selfridges, told the Telegraph earlier this year.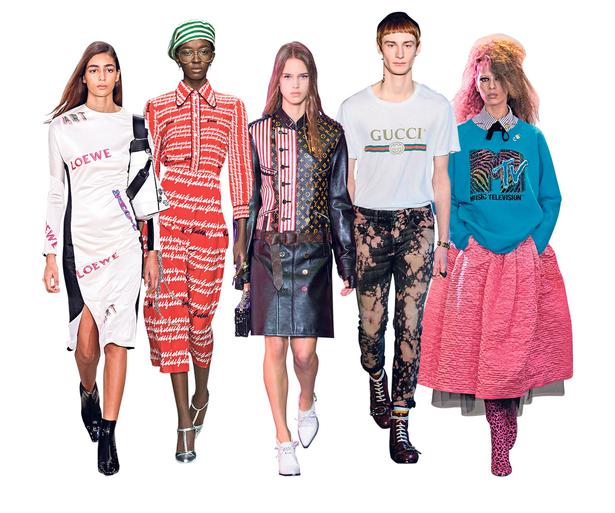 That jokey irony neatly helps to explain the logo's popularity, particularly with the increasing influence of street style and social media. A brand name is easily identifiable in a photo; clear even on a tiny phone screen which is how most fashion imagery is consumed today. "The latest wave of logos — bold, often garish — is perfectly suited to, and, perhaps, cynically optimised for social media," wrote the Financial Times in 2014. "By creating something shareable and recognisable, labels are muscling in on the digital dialogue."
It also neatly plays into the current insatiable appetite for nostalgia — think #ThrowbackThursday, Buzzfeed's Rewind section and the return of beloved 90s and early 00s TV shows. Laura Wright runs Auckland-based online vintage store Magic Hollow, which frequently sources and sells branded garments from the past. "Branded pieces have now become our most coveted items," she explains, noting vintage Tommy Hilfiger, Ralph Lauren and Calvin Klein as particular brands that are resonating with her typically 20-something customers.
Another key influence on fashion's new logo mania: Gucci. Under the guidance of creative director Alessandro Michele, the luxury house has helped usher in a new vintage-inspired maximalist mood, embracing and reviving its logo-heavy heritage. (Who can forget the brand's famous 2003 campaign featuring the iconic interlocking G shaved into a model's pubic hair?)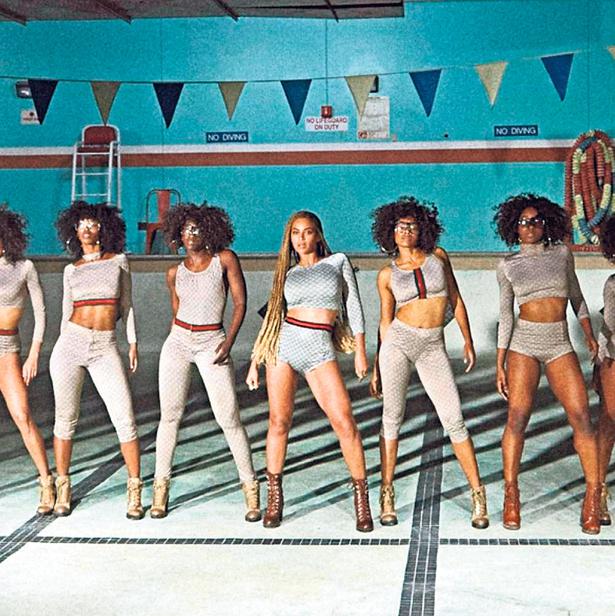 From his first collection, Alessandro has championed the brand's icons, describing them as "Pop symbols of the company". For autumn/winter 2016 Alessandro directly referenced the brand iconography's popularity with bootleggers, asking New York graffiti artist Trouble Andrew — also known as GucciGhost — to tag on items in the collection. He also gave permission for Beyonce and her troupe of dancers to wear custom "Gucci inspired" bodysuits in her Formation video, created as a reference to the hip hop and street culture that helped establish logos as such a marketing phenomenon in the 90s.
"I couldn't wait to get my hands on the logo," Alessandro explained at the New York Times International Luxury Conference earlier this year, "It's like drawing on the Mona Lisa. The double G is like a hieroglyph that everyone knows and I use it as the cherry on top of my designs."
That cherry on top, appearing on leather belts, loafers, handbags, printed T-shirts and more, has helped reassert the famous G as a contemporary cult luxury item.
"I saw it as a rebirth of the double G logo. In the past, Gucci has been a bit ashamed of its logo, but it should be proud of it as an emblem of 95 years of history. The logo is an incredible powerful asset for Gucci and it should become as desirable as a leather bag."
It's an approach he may have learned from the brand's former creative director Tom Ford, who explained in 2000 upon the release of his own logo-heavy collection: "A logo is only as good as the product you are putting it on."
Share this: