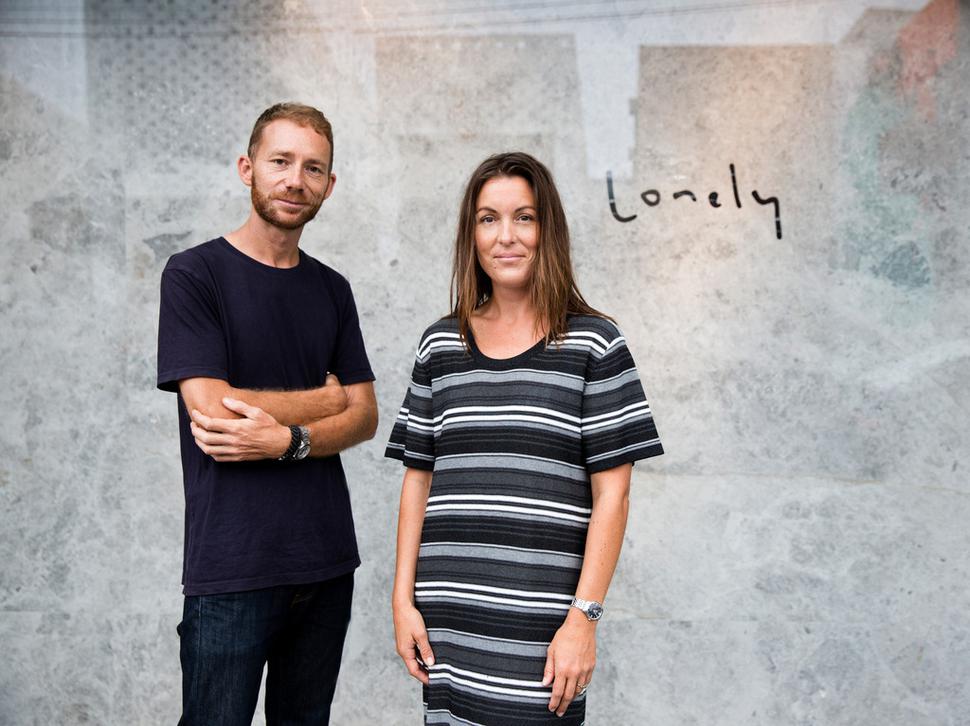 Lonely captures our hearts
It's the most interesting label in New Zealand fashion right now — and it's going global. We look at the secrets of Lonely's success
Wednesday Feb. 25, 2015
To the outsider it may appear that Auckland-based label Lonely has achieved the kind of instant success that today's youth so avidly covet. Not so, the label's founders assure Viva.
For Helene Morris and Steve Ferguson the high that their business is currently riding is the result of 12 years of strategic planning.
"It's been a definitive and conscious approach from the very start," says Steve. "We really worked hard and had a lot of focus."
The couple met in Aspen, where Steve, formerly a designer for Huffer, was a professional snowboarder. Helene, with a background in graphic design, was a friend of his photographer.
When Helene fell pregnant with their first child in 2003 (they now have three), they realised that the transient life of a professional athlete was not for them and their first clothing label, Lonely Hearts (originally known as Lonely Hearts Club), was born. This was followed by their first foray into retail, the shortlived Myhart, which closed just after the Lonely lingerie collection launched.
Steve is fond of marketing speak and buzzwords, as if eager to prove the earnestness with which they've approached what some may see as a fickle business. But it's clear they're not all talk, and a sequence of serious business smarts has led the company to the enviably strong place it is in today.
First they lost a business partner and restructured. Steve came on board full time. Second they launched Lonely Lingerie to "open up new product categories and markets" 
After the Global Financial Crisis hit, they pulled back on expansion.
"It's stronger than it's ever been in New Zealand and Australia, but you know, there's just so many clothing brands in the world. With Lonely we have a real niche."
Another key issue is the cost and logistics of exporting clothing from New Zealand.
Helene confirms: "We are finding that Lonely really is such a good product in that way also, for shipping and practical reasons."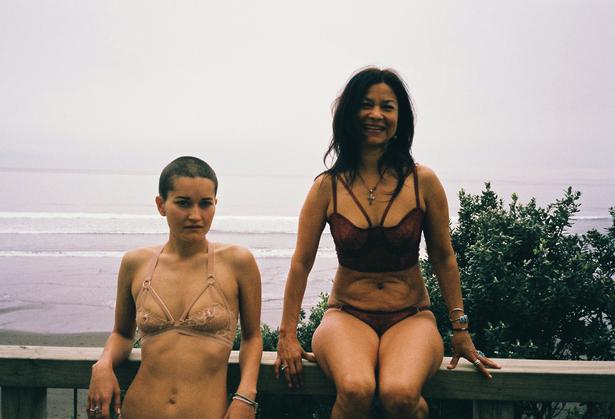 Which leads us to the business strategy for Lonely, which has been especially cunning. After fumbling through a first season, they were approached by their now patternmaker Ella Sarjant, who had worked on Stella McCartney at Bendon. Suddenly, they had the ability to do proper, functioning underwear.
They maintained a clear vision throughout: "No padding, no push-ups, no G-strings," laughs Helene, as she rattles off the Lonely philosophy. Also: "We quickly realised we would have to make everything in volume. No manufacturer's going to make just 50 bras."
So they packed their bags and headed to international trade fairs.
A huge investment but, again, Lonely played it smart, utilising their engaging and effervescent PR and sales manager, Keya Matthews, who has worked for them since Myhart days (Steve approached her in the street the day after she moved to Auckland from Christchurch).
Says Helene: "We do the sales ourselves, so we aren't paying commissions and we're able to control it. You go to a trade show and you see other agents who have five brands in a stall. Our imagery is huge for us and we just have a real point of difference."
At first they attended fashion trade events but soon realised that to get the bulk orders demanded by production they needed to target specific lingerie fairs. It was quickly apparent they had a niche product that really stood out.
"No one could believe we'd go to a lingerie show without a thong," says Helene laughing.
Things didn't happen overnight, with many retailers circling them for several seasons before placing their first order.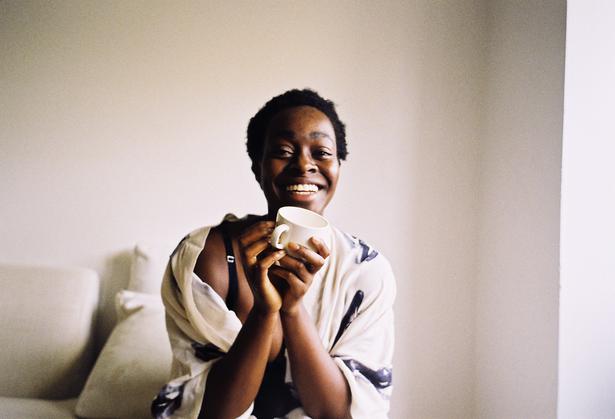 But the team was determined to see potential in disappointment and saw it as a long-term opportunity. Sure enough, the tactics paid off. They put a lot of their success in the US down to persistence.
"Keya is a great communicator, who just keeps at them." Japan is the only market in which they've employed an agent. "Because we literally don't speak their language!"
Of course, most people sign agents by way of employing their contacts, but Lonely see little need for a Rolodex in the days of Instagram.
"You know, even last week, Keya was at a trade show in Paris and we had Net-a-Porter come by and say our imagery stood out and that ours was her favourite Instagram account," says Helene.
@Lonelylingerie has 195,000 followers at time of print. Steve admits to spending a lot of time building a social media strategy and working with analytics teams to ensure its success.
Still, it doesn't hurt to have Lorde's boyfriend Instagram her kicking around Lake Taupo in Lonely swimwear, or Taylor Swift Instagram Lorde hanging out with her in Los Angeles in a Lonely tee. On the subject of Lorde, Helene cites the singer being depicted wearing Lonely on South Park as Steve's career highlight. He brushes it off, saying that opening their Ponsonby store late last year was bigger for him.
Because, for all this talk of business strategies and commercial nous, there's another element to Lonely that's just as imperative to its success and no doubt part of the reason someone as fiercely independent as Lorde will happily promote their wares. The culture.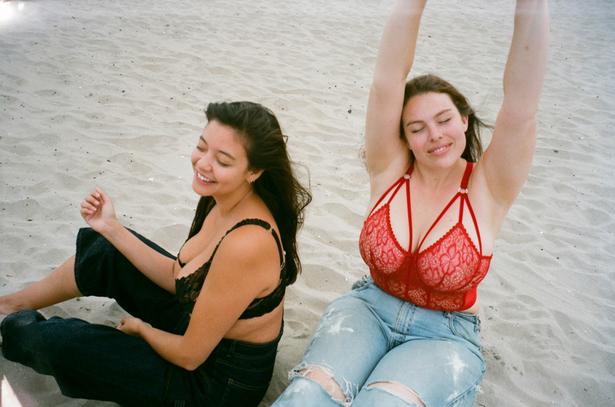 The Lonely Girls Project (pictured) was launched soon after the label and has become one of the key identifiers of the brand.
Initially the domain of their NY-based stylist/photographer Zara Mirkin, the campaign is now also managed by Auckland photographer Harry Were.
Ask Helene about the intention of Lonely Girl and her eyes light up.
"It was a reaction to traditional lingerie imagery," she explains. "We want to empower women, make them realise that they don't have to be a certain way to feel beautiful."
And when asked about her favourite Lonely Girl: "Abby is probably one of our most inspiring stories. She's a really beautiful woman from New Plymouth. She did Lonely Girl in spite of challenging personal stuff that's been going on. You can really see her emotion and it's beautiful."
Says Abby: "Lonely held auctions to fundraise for my Dad's cancer treatment and gave me an overwhelming amount of support, both about the photos and personally." She admits to being "terrified" at the thought of the shoot, but says, "It was an honour to be part of something so special.
"Lonely Girls come in all shapes, sizes, ethnicities, ages and backgrounds, and they are all magnificent."
With Lonely lingerie such a worldwide success, it seemed natural to add Lonely Swim to the mix.
"Zara kept swimming in her bra and knickers so we thought we'd better make her something to swim in," says Helene.
With the opening of the first stand-alone Lonely store in Ponsonby last year, Steve and Helene have re-ignited their love of retail. This, combined with the huge demand on their online store sees international retail as their next focus. "We got into work last Monday and 400 orders had been placed over the weekend," says Steve.
With their international Instagram fanbase growing more rabid by the day, this seems like a typically smart move.
Share this:
More Fashion / The Latest