Looking at fashion shaped by the south
From Nom*d's underground influences to Carlson's signature glamour, Fiona Ralph looks at a new exhibition that celebrates Dunedin's unique fashion scene.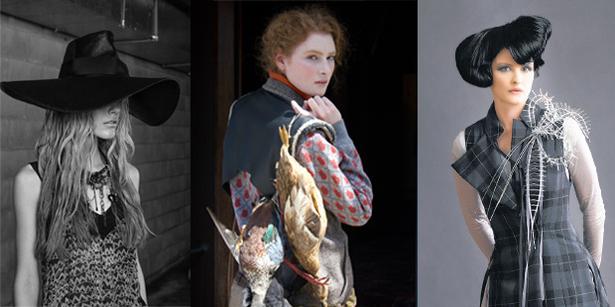 Friday Feb. 13, 2015
'Is there a distinctive Dunedin fashion identity and where is that distinction located?" That's the question posed by A Darker Eden, an exhibition exploring Dunedin's contemporary fashion scene.
The exhibition is at Auckland's Silo Park, and includes the work of 25 designers from the past 20 years. It is a collaboration between the New Zealand Fashion Museum and the Otago Polytechnic School of Design.
"Everything we do at the New Zealand Fashion Museum is thinking about the New Zealand identity as it's expressed through fashion," explains museum founder and exhibition co-ordinator Doris de Pont. "So if there's a New Zealand fashion identity, we wondered if there might also be one that's peculiar to different places in New Zealand."
"I don't think you'll see it on the surface, I don't think it's as blatant as that. We're not looking for a Scottish tartan - more giving expression to the values of Dunedin."
There are plenty of stereotypes of the Dunedin aesthetic - dark, moody, layered - and though designers may have similar influences, including the geography, climate and history of the Southern city, not all designers fit this look.
Tanya Carlson is one of three key designers the exhibition will focus on, alongside Nom*d and Mild Red. The designer's signature glamour and long, languid silhouettes are not inherently dark, yet there is still a strong Dunedin feel about her collections.
Although based in Auckland these days, she is still inspired by the region and believes this exhibition is a chance to "shatter the idea" that all Dunedin designers are the same.
"It's a fantastic opportunity to showcase the DNA of Dunedin," she says. "There are varying degrees of interpretations of the same influences - if you want to talk about landscape, harbours, unsettling weather, romantic and dark." But, she adds, "there's a diverse group of people who draw inspiration from the city, and their interpretations are all different."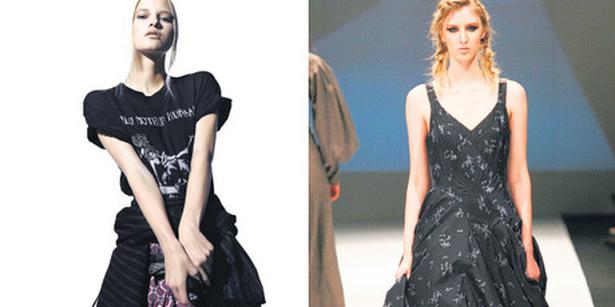 These differences are something curators Dr Margo Barton and Dr Jane Malthus of Otago Polytechnic have played upon, using the six spaces in Silo 6 to highlight designers or groups. Alongside the three key designers is a space that showcases graduates of the polytechnic, and one representing iD Dunedin Fashion Week.
"It was obvious we needed those three designers because they're so different," says Barton, pointing to Nom*d's underground and subcultural influences, and Mild Red's exploration of architectural form.
"I wanted to highlight those really established designers and I also wanted to highlight polytechnic graduates and iD, the event."
Barton has extensive knowledge of these as academic leader of Otago Polytechnic's Fashion at the School of Design, and a member of the iD Dunedin fashion committee since 1999.
The impressive list of graduates includes Twenty-seven Names, Company of Strangers and Maaike, alongside emerging designers such as Mushama & Me and Kelsi Bennett (a finalist in this year's iD International Emerging Designer awards). Graduates from as far back as 1994 are represented in the exhibition.
The polytechnic and iD are integral to the tight-knit design community, with collaboration encouraged.
"That is one of the huge strengths of [Otago Polytechnic] - how broad the training is and how many pathways you can take with it," De Pont believes.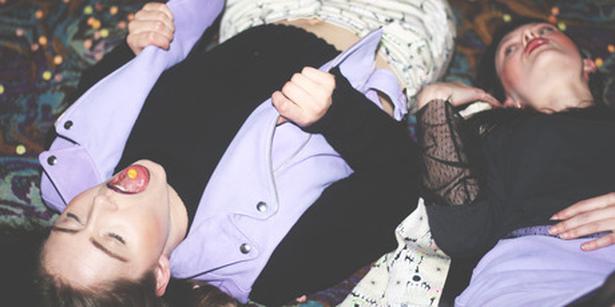 She often hired Otago graduates when she had her own label.
"I'm interested to see the [graduate designers] together," she says of the exhibition, "to see if there are some common threads that come through their practice.
"It's very exciting to see the output of a city and then transfer it into another city."
Of the pieces in the exhibition, "the thing that really stands out is the sophistication of the make. Their attention to finishing and the craft of making a garment."
Polytechnic staff have taken on the execution of the exhibition, working through the holidays to complete design and print material.
"It really is a design task for us all as well," says Barton, adding that it had to be transportable, with plans to travel nationally and internationally.
"Because we're all designers, to be able to work on such a great project has been brilliant."

• A Darker Eden, Silo 6, Silo Park, Wynyard Quarter. Free, opens today until March 1. Details at nzfashionmuseum.org.nz
Share this: