Lorde's Front Row Seat at Kanye's Show
The singer flew to New York for Kanye West's runway show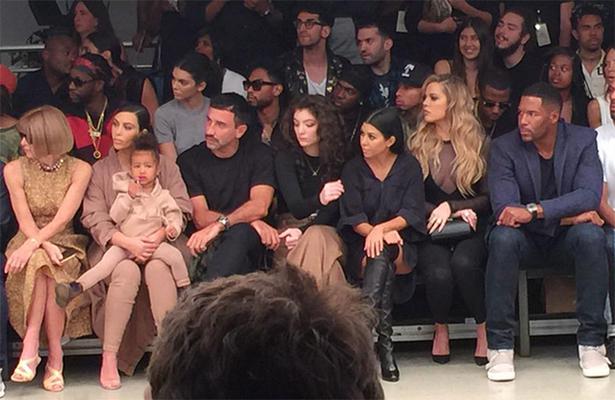 Thursday Sept. 17, 2015
The photo popping up on everyone's Instagram's feeds this morning? New Zealand singer Lorde sandwiched between Givenchy designer Riccardo Tisci and Kourtney Kardashian in the front row of Kanye West's New York Fashion Week show.
She was also an arm's reach from Vogue editor Anna Wintour, Kim Kardashian West (and North West) and Khloe Kardashian, with Kendall Jenner perched in the second row behind her. Drake later posted a picture of himself with the star on Instagram, with the caption, "wifey".
The show was the second NYFW presentation for Kanye's Yeezy line, with a line up of models choreographed by artist Vanessa Beecroft. Australian Vogue's fashion director Christine Centenera - who flew to Auckland to style Lorde for her first Vogue cover in June - was backstage.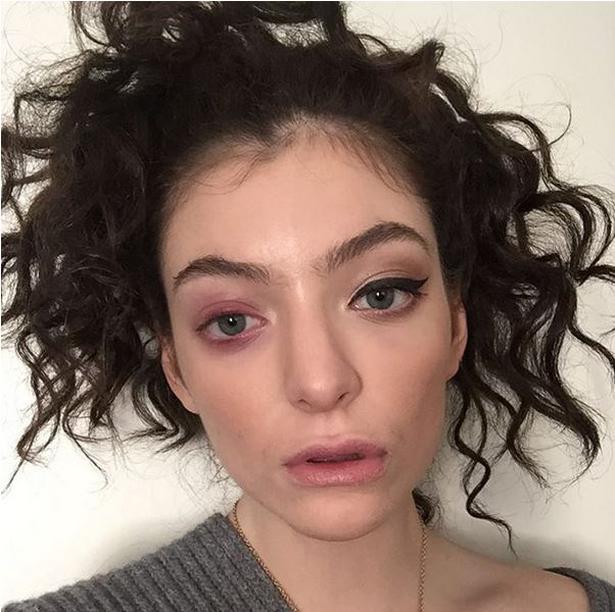 Of her NYFW experience, Lorde explained: "The skin is peeling off my lips and hands these days i very rarely see the sun and my eye is weeping and screaming and it's fashion week and everyone already thinks i'm strange and it's a kanye show where the freaks are beautiful so why not say f*ck it and let's dance with the melodrama?
"ps. the show was crazy i got to wear sneakers and had the best bear hug from drizzy and now i'm in bed in a sweater editing something cool for you guys to see very soon," she said on Instagram, accompanied with a picture of herself.
The singer has recently been based in Los Angeles, working in the studio. In March she was a surprise guest at Dior's show during Paris Fashion Week, arriving with Kanye - we're predicting a further musical collaboration soon...
Share this: