The Stylish Life of Fan Bingbing
As one of the world's highest-paid actresses, Fan Bingbing has bridged the gap between East and West style through her film work and love of fashion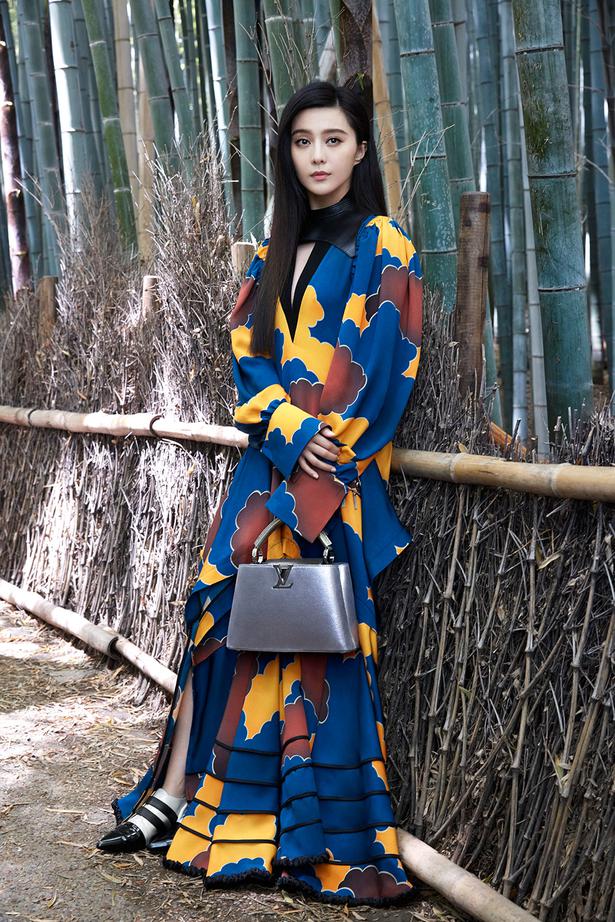 Sunday Dec. 10, 2017
Was becoming an actress something you've always aspired to?
I dreamed of being an actress when I was a little girl because I was intrigued by the people on TV and movies. That's why I devoted myself to this amazing career and have never stopped.
You had the honour of being a Cannes jury member this year. What did you learn from the experience?
It was the most memorable experience in my life. They were two amazing weeks because it felt like a holiday to me.
On top of that, I got to watch many great films from around the world, and have rich discussions with the rest of the jury. I was inspired by their particular ideas and opinions of the films and the stories behind them.
GALLERY: Inside Louis Vuitton's New Place Vendome Store
What was it like to share opinions with the president of the Cannes jury, revered Spanish director Pedro Almodovar?
It was interesting to work with Almodovar, one of the most prestigious directors in the world. His professionalism and acute views never fail to astonish me. I learned a lot from working with him.
Have you ever wanted to move to Los Angeles to work in the Hollywood industry?
Los Angeles is one of my favourite cities in the world, however, I haven't really thought about it.
You have always stood for Chinese independent cinema whereas you are one of the most famous actresses in China. Is it important to preserve these kinds of movies?
There are plenty of unforgettable pieces of art among independent films. A crowd of excellent directors in China have been pursuing their dreams through their passion for film-making and I completely support them.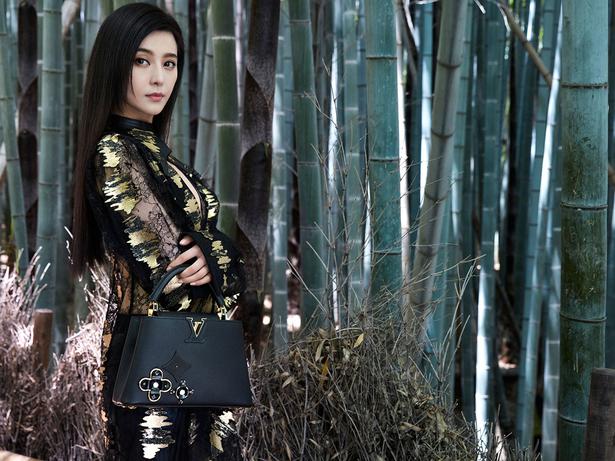 What is your favourite movie?
I like the Palme d'Or film The Square by Ruben Ostlund and The Beguiled by Sofia Coppola, who won the best director award at Cannes.

READ: Why Giovanna Battaglia Engelbert is Our Favourite Street Style Star
You have 3.3 million followers on Instagram. What is your approach to social media?
I just like to share interesting and honest moments with my fans on social media, especially Weibo.
What do you do like to do on a day off?
I like to relax at home, watch a movie, put on a facial mask and play with my kittens and puppies.
What are you currently working on?
I am shooting my TV drama Win the World and my movie Sky Hunter is out now.
What is your perception of fashion? Do you have any guilty pleasures?
Fashion is there to explore your unique and beautiful side, rather than to be seen only as a trend. Women have peculiar senses and preferences. There are many items that fascinate me, such as dresses, shoes, bags, sunglasses, hats, etc.
READ: Louis Vuitton's Kim Jones
What is your signature look? How would you describe your style?
It's a bit difficult to define my style. I prefer something comfortable and eye-catching.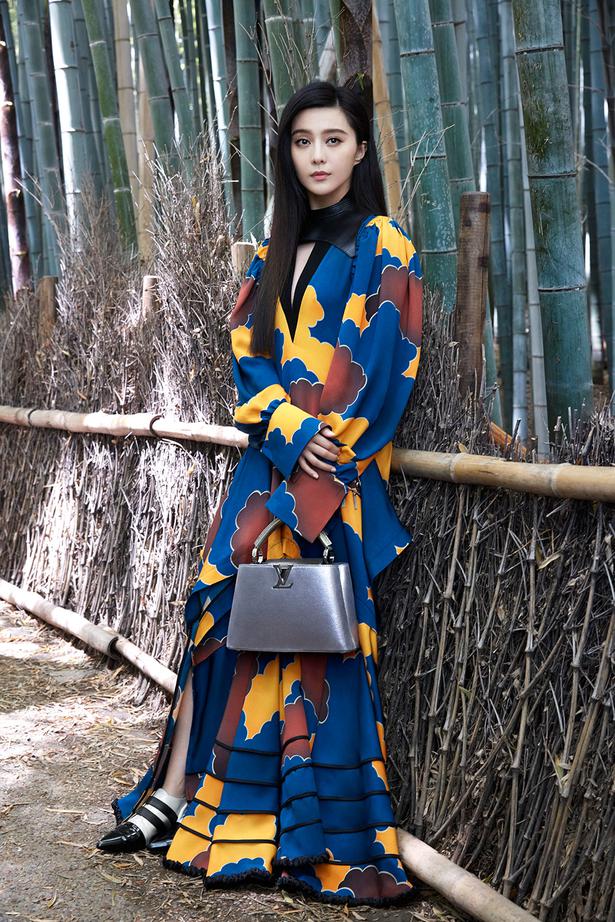 As an ambassador for Louis Vuitton, you join a line-up of equally inspiring actresses such as Jennifer Connelly, Alicia Vikander, Lea Seydoux and Michelle Williams. How does it make you feel to be aligned with such a brand?
Louis Vuitton is like a close friend, always surprising me. For years, women have been striving for empowerment and the brand really helps advance this message through the representation of outstanding women, such as these actresses.
I am honoured to be a part of this tradition. The brand has a rich travel heritage, and as an international actress, travelling is a big part of my job.
I am always on a tight schedule, therefore spending time on the plane almost feels like a vacation in itself. I actually find it enjoyable — I can close my eyes and rest.
READ: High Fashion, High Tea at Kuala Lumpur's St. Regis Hotel
What do you love most about artistic director of Louis Vuitton Nicolas Ghesquiere's work?
I adore his designs. I feel all his pieces exude feminine strength, which reflects his idea of women. His aesthetic perfectly suits my fashion philosophy.
The Louis Vuitton Cruise collection is in store now and you were lucky to attend the special show for it in Kyoto. What were your highlights from the collection?
Firstly, I have to say the show was the perfect combination of nature and metropolis, as well as the evolution from tradition to modernity.
I am really fond of the pink lace gown that I wore at the 70th anniversary of Cannes Film Festival.
This piece was actually inspired by the show in Kyoto, and the other piece I love is the one that I wore at the Louis Vuitton perfume launch in Shanghai China.
Who are your role models?
I love Monica Bellucci.
What was the best advice you were given when you started?
To always be kind and act with your heart.
Share this: