Louis Vuitton Collaborates with Supreme
Cult branding taken to the next level as Louis Vuitton collaborates with streetwear favourite Supreme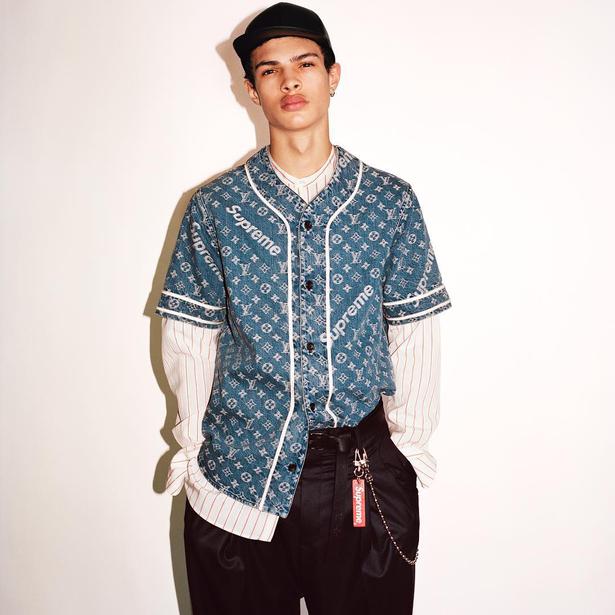 Friday Jan. 20, 2017
Louis Vuitton has unveiled a collaboration with cult brand Supreme, a powerhouse partnership that sees the worlds of luxury and streetwear collide.
The rumoured collaboration was unveiled in Paris at Louis Vuitton's Fall 2017 menswear show, featuring six styles of handbags stamped with the famed Supreme logo and a camouflage fabric featuring both brand logos.
GALLERY: See Every Look from the Show
Louis Vuitton Men's Artistic Director Kim Jones is known for his love of sportswear, having prevously designed for English football brand Umbro. He often brings sportswear elements into his collections for the luxury house, and has himself recently collaborated with Nike, and decribed the with the full Louis Vuitton Fall 2017 collection as a mix of New York culture from the seventies, eighties, early nineties. "It's uptown and downtown," he explained in Paris. "Artists and musicians, friends and heroes."
Supreme customers are famous for their passion towards the brand, frequently lining up outside stores for new drops. Kim's ability to tap into the Supreme's obsessive fanbase acknowledges their love of unique, hard-to-get pieces, no doubt heightened by Louis Vuitton's luxury price point.
The 37-year-old designer alluded to a collaboration with Supreme founder James Jebbia last year, with a now deleted Instagram post on his personal account featuring a Supreme smiley sticker slapped on to a Louis Vuitton bag. "No New York City men's conversation is complete without Supreme," says Kim.
Fresh from last season's Chapman Brothers collaboration, this latest marriage will add extra cool points to the 163-year-old luxury brand, looking to cater to its growing millenial customer base while pushing its existing customers forward.
The logo-heavy Louis Vuitton menswear collection shown in Paris alongside the Supreme capsule range celebrated the energy and creativity of New York, with references to some of its famous creative inhabitants like Jean-Michel Basquiat, Andy Warhol and Robert Mapplethorpe.
The Supreme collaboration worked with the brief, with Kim telling Women's Wear Daily, "You can't have the conversation of New York men's wear without Supreme right now, because it's such a massive global phenomenon".
The collection will be available exclusively from Louis Vuitton stores, and is set to arrive in July.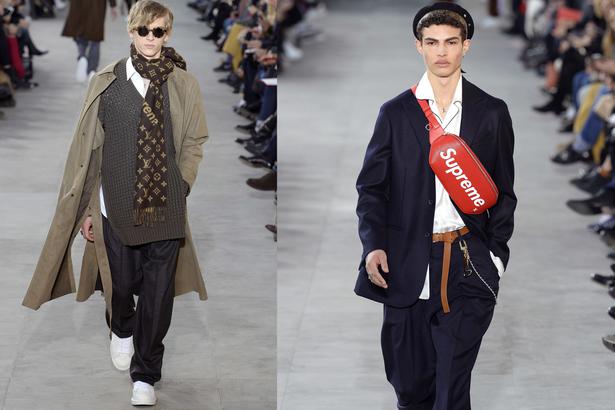 Share this: