Louis Vuitton Partners With UNICEF
Louis Vuitton releases an exclusive pendant to raise money for UNICEF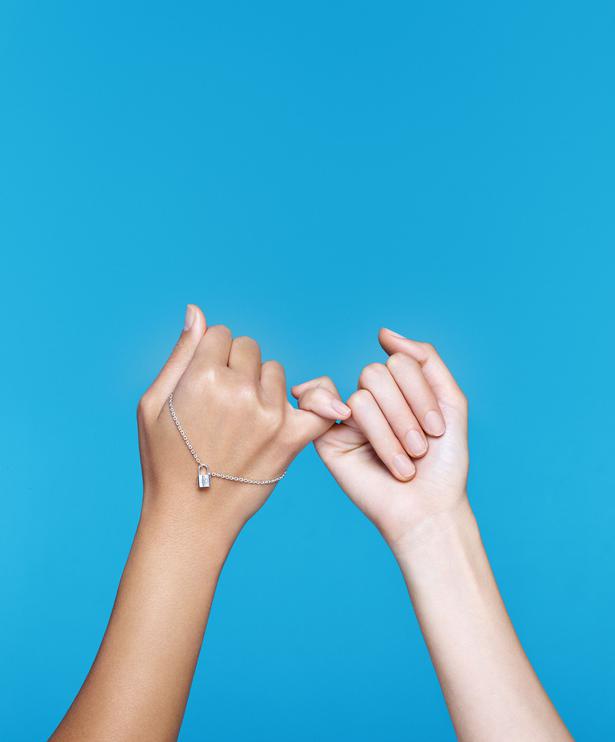 Wednesday Jan. 13, 2016
Today marks the launch of a partnership between Louis Vuitton and UNICEF, aiming to raise funds for the UNICEF's ongoing mission to help children in need around the world.
The luxury brand has pledged to donate $300NZ from each sale of a specially designed Silver Lockit pendant and bracelet to the charity. As a symbol of protection, the Lockit was first used in 1890 to protect Vuitton client's most precious belongings.
UNICEF's director of private fundraising and partnerships Gerard Bocquenet says the partnership offers an opportunity to shed light on the plight some of the world's children face on a daily basis.
"UNICEF is glad to be working with Louis Vuitton to provide care and protection to the world's most vulnerable children," says Bocquenet. "The partnership will also shed light on silent emergencies that might not be in the public eye but affect children in a devastating and long lasting way."
To help spread the message and awareness, a hashtag has been created: #MAKEAPROMISE.
"These are promises that come straight from the heart and the pinky promise is an instinctive and sincere way to seal a promise and share it with someone else," says Chairman and CEO of Louis Vuitton, Michael Burke. "UNICEF is a strong and reliable leader in humanitarian action. Together, we can make a real difference to the children in the most vulnerable situation."
Support the cause by making a direct donation to UNICEF, or by purchasing the Silver Lockit bracelet or pendants ($800NZ, ph 0800 586 966). Find out more at louisvuitton.com/lvforunicef and unicef.org/lvforunicef
Share this: