Maggie Marilyn's Brave New World At Afterpay Australian Fashion Week 2021
The sustainably minded New Zealand label crafted an optimistic affair where clothes inhabited a world of joie de vivre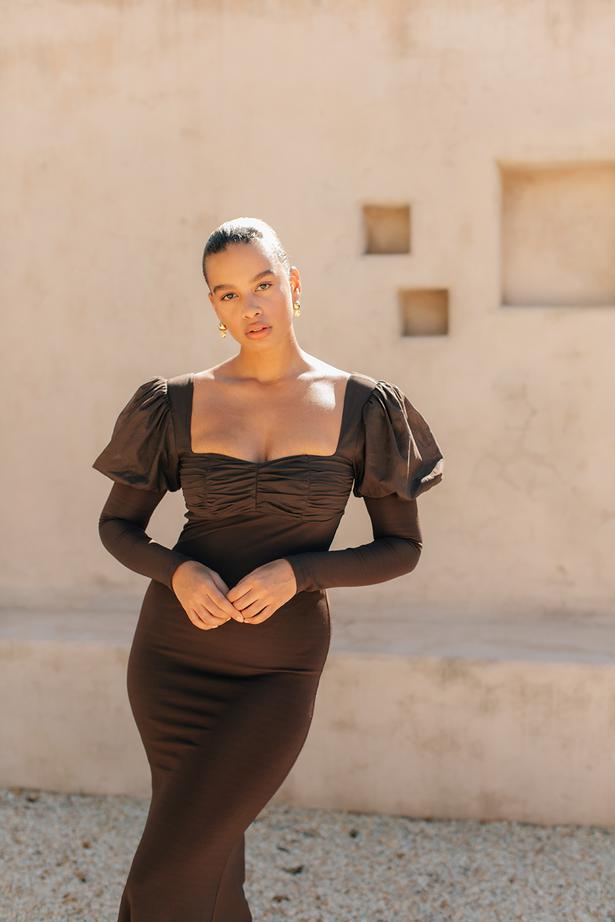 Tuesday June 1, 2021
Compelling design can transcend eras, but it can also condense them. For Maggie Marilyn, who was the only New Zealand brand — and, notably, the only international fashion designer — to show at Afterpay Australian Fashion Week (AAFW), clothes became a joyous distillation of our re-emergence — one where running barefoot in the open air and slicing figs alongside loved ones are all part of savouring a renewed sense of post-pandemic community.
"I came across an image shared by Laura Jackson, founder of Hoste London and long-time supporter of Maggie Marilyn, which seemed to perfectly capture the optimism I was feeling — despite everything — of what a new year and fresh start could hold," said founder Maggie Hewitt. "The image depicted a group of friends gathered outside around a long dining table on a warm summer's evening. Breaking bread, laughing, storytelling and enjoying each other's company. There was a lightness I was immediately drawn to and it reminded me of the simple pleasure that comes from dressing up and sharing a meal with your favourite people."
Filmed against a rural backdrop at The Range in Byron Bay, the A Brave New World presentation, directed by Duc Thinh Dong and produced by Lauren Barge, saw soft-tailoring in butter-yellow and warm chocolate play against flouncy azure-blue and golden gingham dresses punctuated by the brand's exaggerated, highly lovable pouf sleeves. And while some designers have now turned to a defiantly impractical kind of fantasy dressing, Hewitt is placing her emphasis on moveability with dreamy and diaphanous ensembles that demand to be danced in.
Flashes of skin, which Hewitt deployed in notional amounts in her previous collection, were purposely revisited, and came in the form of lace button-ups and matching separates, including two sculpted scoop-neck bralettes that walked a delicate line between evocative devil-may-care eveningwear and poolside dressing. Here, body-limning, even in figure-skimming silhouettes, kept things playful but never erred from the designer's exacting, polished signature.
The collection's most admirable quality is the thoughtful ways in which Hewitt has reinterpreted hope into her clothes, down to even the heaviest, physically, of looks: long, double-breasted coats in bubblegum pink and red-and-blue check that are cosy gestures — the sort needed on late, celebratory nights out.
This is the future to which Hewitt is steering Maggie Marilyn, and for a brand that overhauled its model from wholesale to direct-to-consumer, one feels it's more than one kind of fresh start cast against the untroubled glow of palm trees and jaunts to the trampoline. It is translatable beyond our shores precisely because it is what we all want: the freedom to be free.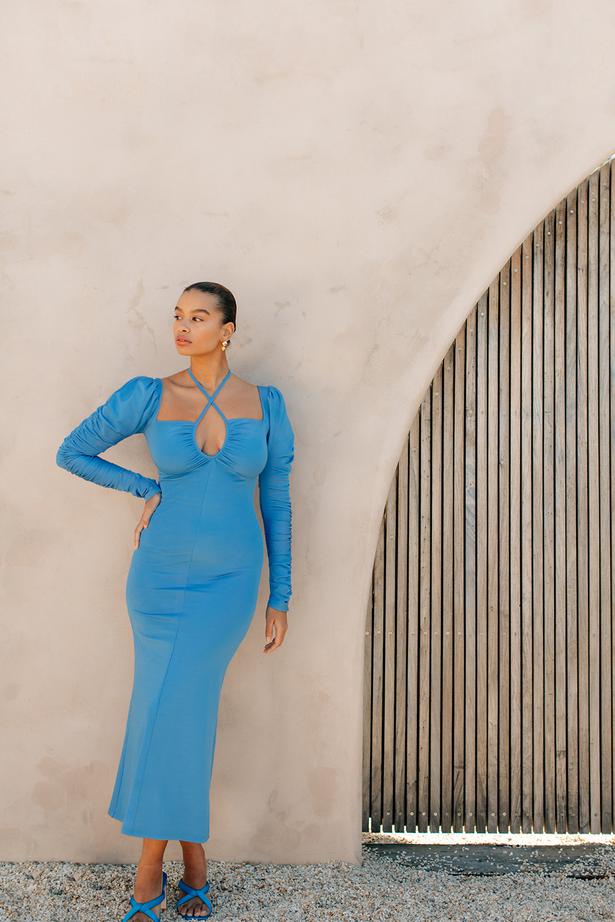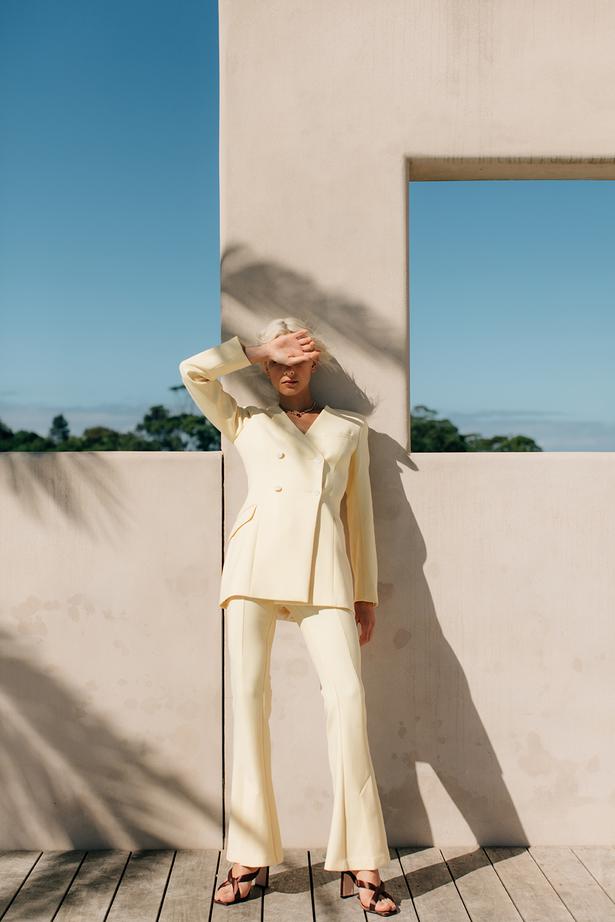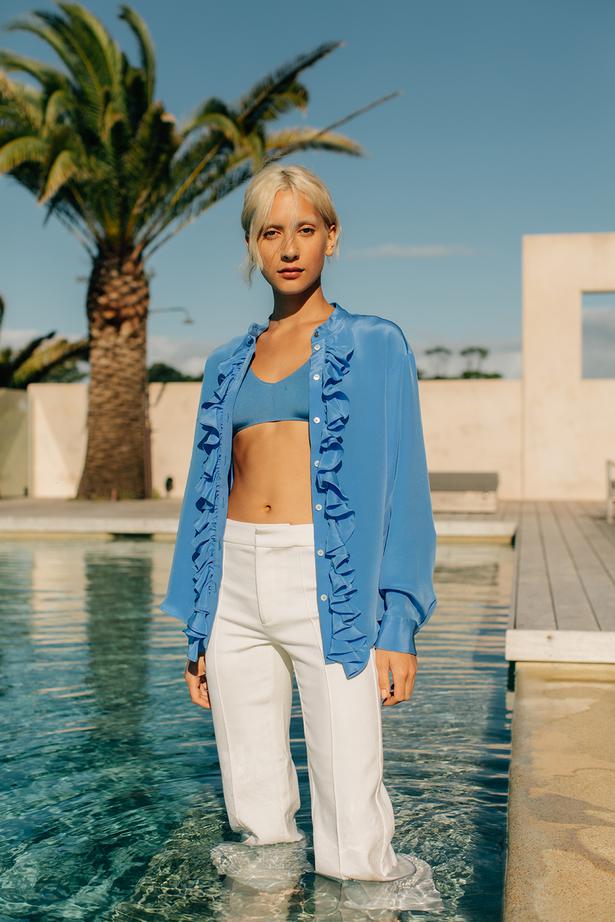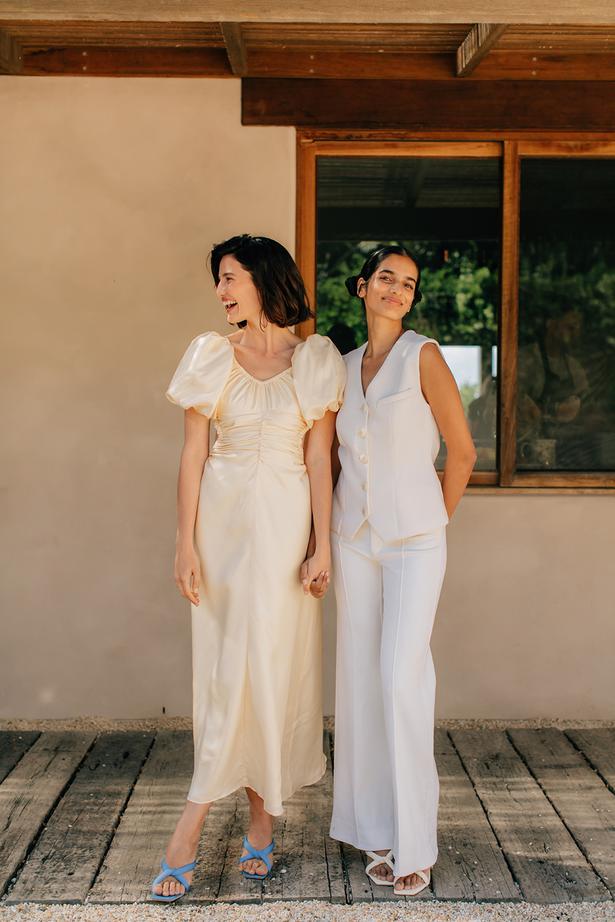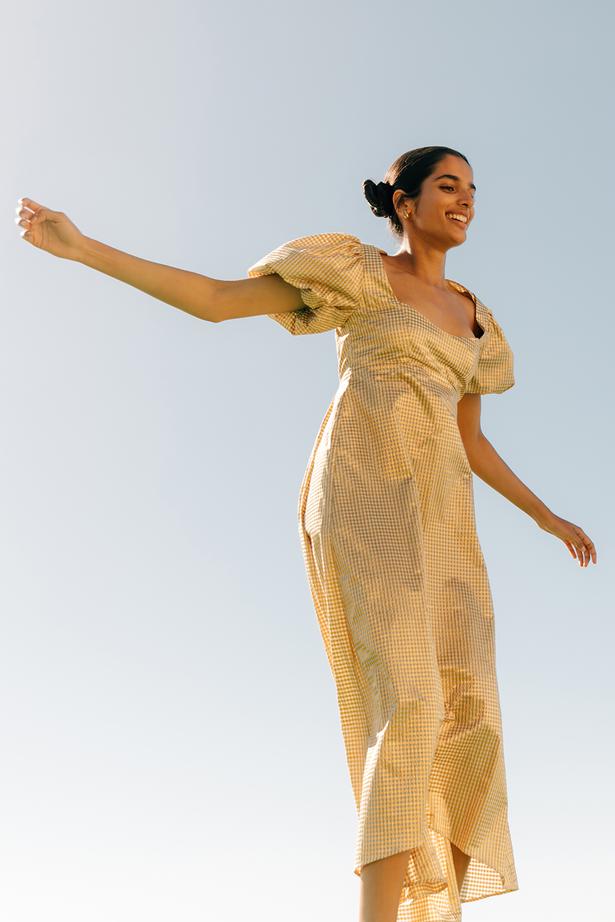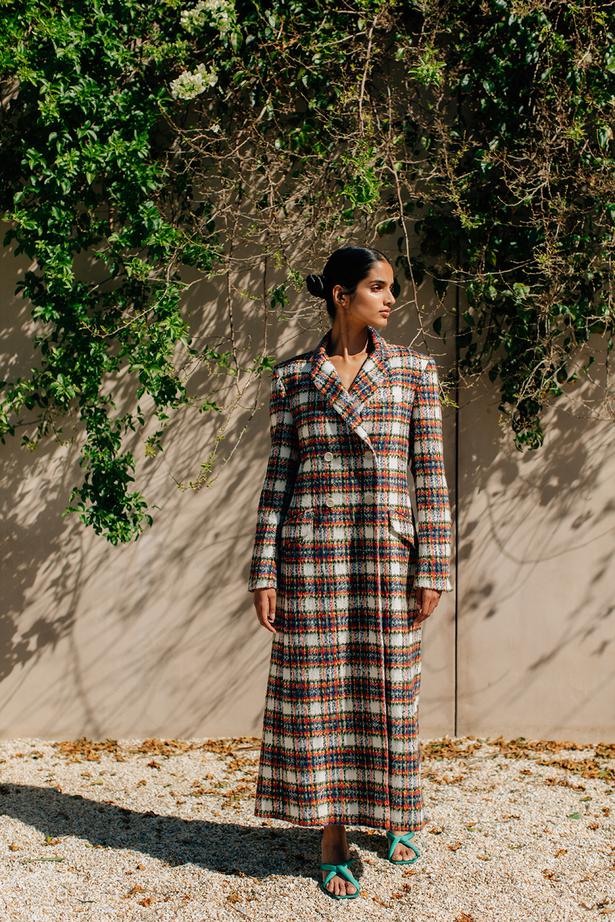 Share this: