Maggie Marilyn at Paris Fashion Week
Young New Zealand designer Maggie Hewitt's meteoric rise sees her at Paris Fashion Week. She shares her experience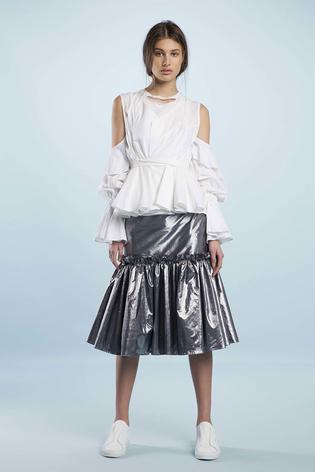 Rarely does a fashion designer come out of nowhere and quietly create such a stir. Since graduating from Whitecliffe College's fashion school last year, Maggie Hewitt has launched her brand, Maggie Marilyn, and managed to bag Net-a-Porter as a stockist with her very first collection. Maggie works closely with fashion consultant Jo Knight, previously based in London and formerly a co-owner and director at Richard Nicoll; she helped introduce the label to key international buyers — including Net-a-Porter — at Mercedes-Benz Fashion Week Australia earlier this year. Maggie describes her garments as liveable luxury, and produces all of them in New Zealand, with a focus on tailoring, luxe fabrics and ethical production. Earlier this month, Maggie flew to Paris to further expand her brand's reach — she shares her diary from the whirlwind trip.
Wednesday September 28
After almost 30 hours of travelling we finally arrive in Paris. At 1.30pm we get to our apartment, which is beautiful and in the heart of the Marais. After unpacking and processing that I am actually in this incredible city, Jo and I go to have lunch at a beautiful spot looking out to a park in the Place des Vosges. It is absolutely picturesque and dreamy with its baroque water features and large oak trees. The sun has broken through the grey clouds and warms my body somewhat easing the jet lag.
After lunch Jo goes to finish a few things so we are prepared for our showroom set-up the next day. I sit in the Place des Vosges garden with my mum and sister who have also come to Paris. It is really special having family support, as showing in Paris is a whole new territory for me. Then we all walk around the streets of the Marais familiarising myself with a place that will come to feel like a second home.
Jo's friend Ben meets us for a drink at my mum's hotel — he is the design director for Kenzo, a long way from his roots in New Zealand. Sitting here in Paris with him, talking about his life here, and his role at Kenzo and their upcoming fashion show in Paris is so exciting. He is such a beautiful soul.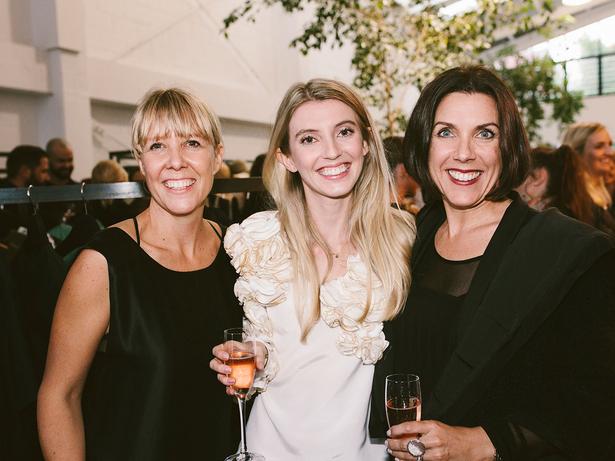 Thursday September 29
The first day of our showroom. Set-up begins at 9am and it is a full-on morning bringing the collection back to life after its journey from New Zealand. The power keeps going off, so it is a race to finish pressing and steaming everything in time for our first appointment at noon.
Amanda, our sales exec, arrives from London: she is beyond divine and looks incredible in the clothes we have picked for her. Jo and Amanda have worked together in London and Paris for years, so we have the 'A Team' back together and are ready for the millions of sales appointments the week holds.
The first day is busy. We have a lot of press and buyers to meet and the jet lag is definitely lingering! My excitement at being in this beautiful city, doing what I love, quickly overshadows the jet lag. Around 4.30pm, Jo's old friend George MacPherson arrives. George is our incredible PR from New York. I have been talking to him over Skype for months, so it is lovely to finally meet him. He has been an amazing support for me in the whirlwind of the past few months and he has some amazing press meetings set up for me over the course of the week. I keep pinching myself to see if this is really all happening. At night we have dinner, Jo, George, Amanda and I, in a beautiful little restaurant just up from our apartment. It is a perfectly Parisian time with the 'MM Team' taking a little time together in the calm before the chaos.
READ: Inside Rihanna's Paris Fashion Week Show
Friday September 30
Today is supposed to be one of our less hectic days, however it is quite the opposite. Some amazing international fashion titles come to meet me and view the collection. So far it has been interesting to see what the press and buyers gravitate to from the collection, and to hear their feedback. The day seems to fly by.
At 6pm the Australian Fashion Chamber, with whom we are sharing our showroom, holds a beautiful event with Champagne and nibbles. We are catching our breath from the busy day before joining the event when I turn around to see Suzy Menkes looking at my collection. I am speechless as she is one of the greatest, most revered fashion writers in the industry. A fashion legend for sure. George and Jo know her and she is wonderfully gracious and takes time to speak to me. Little does she know that for me this is a dream come true.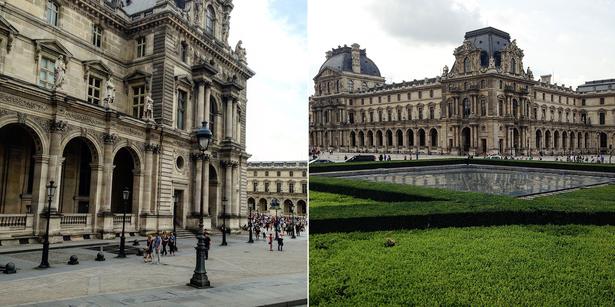 Later that night we attend an event at the magical Maurice Hotel overlooking the Eiffel Tower and the Louvre. Gorgeous jewellery designer Jennifer Fisher is having a presentation of her new collection. She has been so supportive of the brand and has also been a great brand ambassador. As we are getting into the elevator in the hotel, Sarah Ruston is there. She's the vice-president of global buying at Net-a-Porter and has been an amazing supporter of my brand, so it is lovely to finally meet her in person. It is awesome to hear her talk passionately about being a mentor to young emerging designers on top of her huge role curating the Net-a-Porter brands. What a woman.
It's 8pm and George has set up a dinner at famous fashion haunt Caviar Kaspar with some of his industry friends, Lauren Indvik who is the ex-editor of Fashionista, and Ada Kokosar who is an incredible stylist and fashion consultant. Ada's friend, a beautiful photographer based in Paris, also joins us. It's a great night, and so lovely just to meet such kind and genuine people. The food is incredible and, wow, there are some fabby fashionistas here tonight.
Saturday October 1
The showroom is flat-out with sales appointments so I have the morning to myself. I take the time to go with my mum and sister to Galeries Lafayette department store, which is a must-do in Paris, as it is a total dream inside. The wonderful brands and amazing building make it one of those total package shopping experiences.
Back at the showroom I am straight into press appointments at midday. I am starting to get the swing of talking, talking, talking. The press work so hard, it's amazing how many brands they are seeing and shows they review in each long day of fashion week. Respect. We meet with some great reporters and new buyers today and so far the reaction to the collection has been really positive, which is always a relief. After another hectic whirlwind of a day I just have a quiet dinner with my mum and sister. It's really nice to have an early night and relax, as it has been a really full-on, but exciting few days.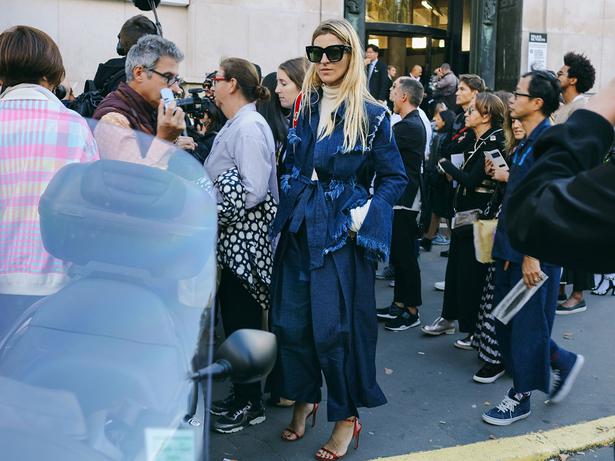 Sunday October 2
I've managed to get myself into the habit of taking some time each morning to walk to meet my mum, so we can enjoy Paris in its quiet moments and have breakfast together. It's our fourth day of selling; I cannot believe how fast this trip is going with only two more days left to sell after this and then we leave for New Zealand. Today we have buyers from some top department stores: meeting the buyers in person and for them to have loved the collection is beyond a dream come true.
In the madness of buying appointments, a shrill Jo flies up to me throwing a phone in my face as I am dressing yet another model in yet another look — Ada has been caught on camera by Phil Oh wearing my Maggie Marilyn denim jacket. Thank goodness we have that Net-a-Porter re-order in production back in New Zealand while all this is happening.
Tonight we are going out to dinner with Lisa and Flo from Net-a-Porter, who have been such wonderful believers in the Maggie Marilyn brand from the moment they laid eyes on my collection back in May. To be picked up by the world's largest online platform for my first season — which has never happened in the history of Net-a-Porter — is beyond words. I am eternally grateful for their belief in me; I can't wait to grow my brand with them over years to come.
This has been such a whirlwind of a year. It is crazy to think back that this time last year I was getting ready for the graduation show at Whitecliffe. So much has happened, I am so lucky to have such remarkable people around me — to have Jo Knight as my managing director, George MacPherson as our amazing PR consultant in New York and of course my beautiful family. This journey has taught me that you can't do this all on your own, that it is so important to have mentors and an amazing support system and that no dream is too big.
• The debut Maggie Marilyn collection is available in New Zealand at The Shelter.
Maggie Marilyn at Net-A-Porter:

Share this: